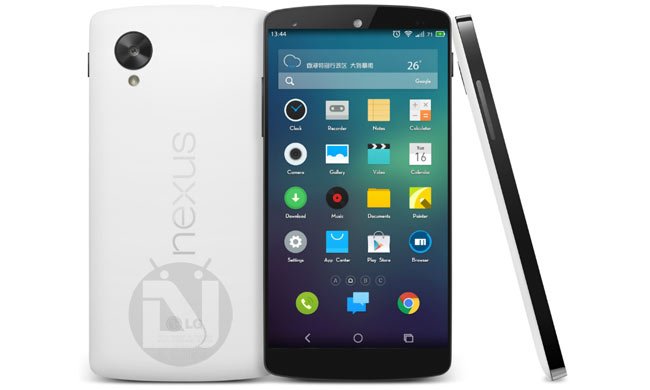 Android is known for aftermarket development activities and the Nexus 5, being the epitome of the pure Vanilla flavor of the OS, falls into the center of these developments. In the past, the users of the phone got some exclusive treats like the ported Ubuntu and Firefox OS. If you own the Nexus 5, prepare yourself to taste something crunchier.
As you might already be aware that Android has hundreds of manufacturers who ship their devices with modified versions of stock AOSP user interface with their own branding. Meizu is a Chinese OEM which, just like Samsung, HTC, LG and Sony, has developed a customized UI called the Flyme OS. All Meizu devices run the Flyme OS which is known for its neatness and beauty. It is a highly themed version of Android that also integrates a variety of features and set of applications not found on the stock AOSP.
If got a Nexus 5 and have got bored with using the AOSP-based ROMs, it's time to enjoy some variation. XDA member Vpabc has successfully ported Meizu's Flyme OS to the Google Nexus 5. The available Flyme OS port for the Nexus 5 is was was released about a week ago but it was not stable. Just yesterday, Vpabc updated a pretty stable build that, except for a few minor glitches, can be used as a daily driver.
Just like any AOSP or CM based custom ROM, the Flyme OS ROM does not have the Google apps pre-installed so you'll have to flash gapps package after installing the ROM. Another thing to be noted is the ROM does have su binary inbuilt and to retain root access, you also need to flash SuperSU separately. At this point, we do not need to remind you that you must have a rooted Nexus 5 with a custom recovery installed on it.
Installing Flyme OS ROM on Nexus 5
So, if you have made up your mind to enjoy Flyme OS ROM on Nexus 5, below we have provided all required  files and steps:
Download the Flyme OS ROM for the Nexus 5: Nexus_5_9_18_Flyme_3.8R.zip  
Download the Google apps flashable zip: pa_gapps-modular-nano-4.4.4-signed.zip
Also download SupeSU: UPDATE-SuperSU-v2.02.zip
Copy all 3 Zip files to your phone.
Reboot your Nexus 5 in CWM/TWRP recovery mode.
First of all, create a backup of your current ROM using Backup option.
Now go back to the main menu and tap the Wipe button and wipe System, Cache and Dalvik cache (do not wipe

Data

).
Go back to main menu again and tap the Install button. Navigate to the ROM file and install it.
Then flash the SuperSU Zip file.
Finally, install the gapps package.
Having installed the 3 files back to back, select Reboot> System to boot your device.
Just wait till your Nexus 5 boots up and you see the welcome screen. Just go through the initial setup and then you'll be able to fully working port of the Flyme OS on your Google Nexus 5.