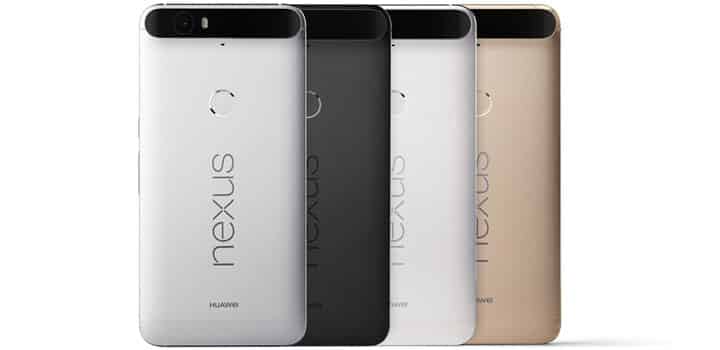 Nexus 6P is the newest flagship phone from Google. The next generation phablet from Google has recently been unveiled and this phone comes in collaboration with the Chinese manufacturer, Huawei. Although the device is new and will be available soon, we have made sure that whenever Android enthusiasts get a hold of this device, they never drop back for further development. Here is a simple guide through which you can unlock bootloader on this device with ease. Unlocking bootloader is a way to step into the advanced development of an Android device. To do this you first need to setup ADB/Fastboot environment on your device.
Once you unlock the bootloader on your device, you can install a custom recovery through which you can flash custom packages onto your device. For instance, you can flash the SuperSU package to gain root access or even install a custom ROM on your device. Although there are no custom ROMS available for this device just yet, you can still root your device to use the root only apps, modify the system, or even install Xposed Framework.
However, before we begin, make sure you go through all the steps carefully and set up your device and PC as per the requirements. This procedure only works on the Google Nexus 6P.
Warning: Unlocking bootloader on Nexus 6P may void the warranty. We won't be liable for any damage to your device whatsoever. This will erase all the user data from your device. It is advisable to unlock it at the initial stage; only if you are sure about unlocking the bootloader on your device. Reader's discretion is advised. 
Prerequisites
Set up ADB and Fastboot on your computer.
Install the latest Nexus USB Drivers on your computer. This is important to detect the phone.
Open Settings> Developer options and enable USB Debugging on your device. To enable developer options, tap the Build Number multiple times (approx. 7 times) in About Phone.
Go to Developer options and click on the "enable OEM unlock".
How to Unlock Bootloader on Nexus 6P
Make sure you have setup ADB and Fastboot environment on your PC.
Power off your device and keep it unplugged from your PC.
Boot into bootloader or fastboot mode. To do so, press and hold volume down and the power button for 5-6 seconds.
You will see the bootloader screen. Now plug in your device to the PC using a USB cable.
Navigate to the location where your ADB and fastboot is installed. While the folder with ADB and fastboot files is open, right-click on an empty space and select "Open command window here" option to launch a command prompt window.
Now check your fastboot connection by issuing the following command. It should return your device's serial number. Otherwise, you need to make sure your drivers are installed correctly.
fastboot devices
Once you've confirmed your fastboot connection, issue the following command to unlock the bootloader.
fastboot oem unlock
Now you should see a message asking you to confirm this action. Use the volume keys to scroll and the power key to confirm.
Once the process is done, issue the following command:
fastboot reboot
Now you can disconnect from your PC once the process completes.
Now your device is ready for further development. You can install a custom recovery and also root your device. You can check the ADB connection of your device by issuing the "adb devices" command in cmd. For any queries, comment down below.
Read Next: How to Speed Up Lagging Android Devices