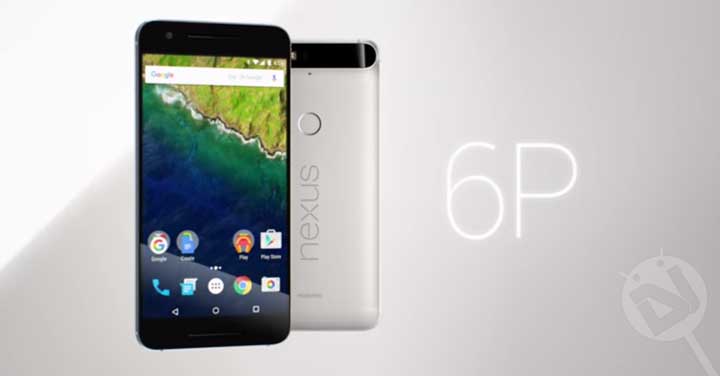 Well, the Google unveiling event has just concluded and boy did we see some action, on top of everything that was rumored to launch at the event we did see a whole lot more. Without further ado, I'll present you the highlight of the event, Google's latest flagship device of 2015, the Huawei Nexus 6P. It's the bigger and more powerful of the 2 Nexus devices launched today.
The Huawei Nexus 6P is the successor to Motorola's Nexus 6 and marks the first time that the Nexus-making contract has been handed to a China-based company. Although the Nexus 6 was easily the most 'premium' Nexus to date, the Nexus 6P takes things a step further with an all-metal design that features a unique looking bulge where the camera package can be found. The Nexus 6P is not only the first all-metal Nexus phone but also one of the first Nexus devices along with its sibling the Nexus 5X to offer fingerprint scanners and Type-C USB ports.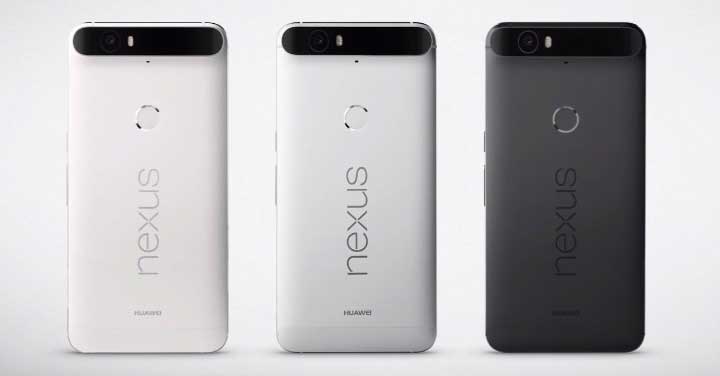 Coming in at just 7.3mm in thickness its easily one of the slimmest Nexus phone out there, feels a lot more premium with its diamond cut edges and comes in 3 color options. Although it has a 5.7" screen which may seem large, the screen to body ratio is maintained such that, the screen covers almost 73% of the phone body. This make the phone almost comparable to many 5.5" phones out in the market.
Qualcomm's latest Snapdragon 810 processing package is onboard, alongside 3GB RAM. While the Snapdragon 810 has received a lot of bad press over its throttling and heat-conscientious issues. Design of the phone does state that it probably won't be the issue. The Nexus 6P also offers a small jump in battery life over the Nexus 6, going from 3200 mAh to 3450 mAh. Huawei has a reputation for big batteries and equally great battery life and we can be sure to get that here also.
There's also a new fingerprint sensor called Nexus Imprint, and Google says it opens up fingerprint recognition to the "entire app ecosystem." Once trained, the sensor can recognize fingerprints in less than 600 milliseconds, and it learns more about your fingerprint over time to get more accurate. Naturally, this system also works with Android Pay.
The Nexus 6P features a 12.3-megapixel back camera with an impressive f/2.0 aperture, 1.55µm sensor and what should be a pretty solid autofocus system — Google says it uses IR lasers to assist with autofocus, a feature found on devices like LG's G4. It's far too soon to say for sure, but we might be looking at the first Nexus phone to have a really great camera on board. The front-facing camera has similarly impressive specs, with an 8-megapixel resolution and an f/2.4 aperture along with HDR+.
The camera allows for significantly better low-light photography either indoors or outside once it gets dark. There's a new burst mode on board that captures photos at 30 frames per second. The camera can also shoot slow-motion video at 240 frames per second, and it can also shoot 4K video. And if you want to get right into the camera, you can just double click the unlock button. The samples Google showed off certainly are impressively beating the likes of the recently launched iPhone 6S in low light imaging.
The Nexus 6P will be available in 32GB, 64GB, and 128GB configurations. As for pricing and availability, Google says the Nexus 6P will be available in Google's online store as of today for pre-order in the US, UK, Ireland, and Japan. More countries will be coming over the next few weeks. Outside the US, both phones will be sold through local retailers and carriers. The 6P will start at $499 for a 32GB model and will start shipping unlocked and without a contract, which should work on all US carriers as well as internationally; there's also Project Fi support on board. Google's also throwing in a 90-day free subscription to Google Play Music as well as a $50 Google Play credit with every purchase.
Read Also: What's IMEI Number? What Does It Tell About Your Phone?