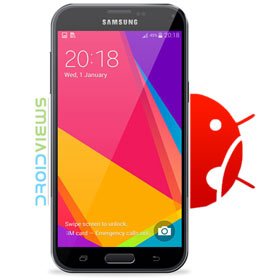 Android is the most popular operating system for smartphones and tablet devices, and one of the reasons for its magnetic appeal is the open source nature that makes it open to customization. If you are not new to the Android ecosystem, you need not be told that root access on an Android device makes it owner eligible to install apps that require root privileges. The Google Play Store is loaded with root apps that can help you improve the performance and battery life of your phone.
The Samsung Galaxy S5 has hit the shelves worldwide and our developers are already up with doing things around this new Samsung flagship. If you have just bought the International Exynos variant of the Galaxy S5 (SM-G900H) and want to root your phone to make the most of it, you have landed just the right spot.
Well-known developer, Chainfire has released his famous CF-Root packages for 9 variants of the Samsung Galaxy S5 including SM-G900H. Rooting your Galaxy S5 using CF-Root method is very simple as it requires just a few clicks. You can find a detailed description of the rooting procedure below.
Warning
The rooting procedure discussed below is considered risky and might soft-brick your Galaxy S5. Despite the fact that CF-Auto-Root has been tested successfully, the developer or we, at DroidViews, do not hold any responsibility. All we can do is suggesting you a solution or workaround if anything goes wrong. Remember, success depends on how you do things. Make all required preparations and follow the steps proceed carefully but at your own liability!
Prerequisites
Before you proceed to root Galaxy S5 SM-G900H, do not forget to do these:
Download Chainfire's CF-Auto-Root: CF-Auto-Root-k3g-k3gxx-smg900h.zip
Download and install Samsung USB Drivers: Download here
Enable USB Debugging on your device from Settings> Developer options. If you do not find this option under settings, go to Settings> About device> Build number and tap it 7 times to enable Developer options. Then go back to Settings and enable USB Debugging.
Root Galaxy S5 SM-G900H
Boot your Galaxy S5 into the Download mode. To do this, turn off your phone and then press and hold Volume Down+Home+Power buttons together for 2-3 seconds till you see a warning screen. Then press the Volume Up key to enter Download mode.
Now unzip CF-Auto-Root-k3g-k3gxx-smg900h.zip and open the extracted folder.
Launch Odin 3.07.exe as administrator.
Now connect your S5 to computer via USB cable and wait till ID:COM port at Odin turns blue and you see "Added!" text in the message box below.
Click the PDA button on Odin and select CF-Auto-Root-k3g-k3gxx-smg900h.tar.md5.
Now click the Start button to begin installation that will take just a few seconds.
Finally, you'll see PASS! message and your phone will reboot automatically.
When your Samsung Galaxy S5 boots up, you should see a new app called SuperUser in your phone's app drawer. To verify proper root access, install Root Checker app from the Play Store.
See Also: How to Speed Up Lagging Android Devices