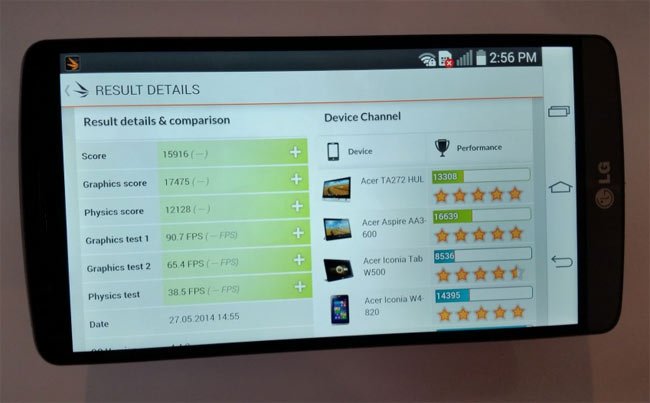 When we talk about lag issue with reference to a smartphone or tablet, it simply denotes to the time lapse between action by a user and the reaction or response by a device. Usually, the lag issue on a phone or tablet is caused by insufficient processing power but in some cases, reasons may be different. If you have ever used a Samsung Galaxy device, you must have noticed the delay in launching an app after tapping the corresponding icon.
Even a high-end smartphone with a very good processor can have a lag issue. The LG G3 is one of the most awaited launches of the year and now it is available in the market too. Being the company's flagship, the G3 features the best possible hardware specs but even gigs of processor and CPU does not guarantee flawless performance.
In the past, we did a similar detailed guide on fixing lag on the LG G2, and if you have been experiencing lag on your LG G3, the method given below would help you reclaim lag-free performance on your new phone. The best part of the thing is, you can fix lag on LG G3 without root access.
Compatible LG G3 Models
The lag-fix issue given below has been tested and found working on the following variants of the LG G3:
International LG G2 D855
AT&T LG G3 D850
T-Mobile LG G3 D851
Sprint LG G3 LS980
Verizon G3 VS985
Fix Lag on LG G3 without Root
Open the phone dialer on your LG G3.
Now dial the following code, depending on your phone's model to get into the LG hidden service menu:

Intl. LG G2 D855:

3845#*855#

AT&T LG G3 D850:

3845#*850#

T-Mobile LG G3 D851:

3845#*851#

Sprint LG G3 LS980: 

5689#*990#

Verizon LG G3: dial ##228378

and tap

 send/call button

(brings limited options only)

When you see the service menu on your phone, scroll down to High-Temperature Property OFF option.
Select the option and turn it ON.
Now get out of the menu and power off your phone.
Wait for about 10 seconds and then power on the device.
Wait till your phone boots up.
Then open LG hidden system settings again by dialing the same code you used above.
Scroll to Thermal Daemon Mitigation OFF option.
Turn it ON.
Now turn off your LG G3 and wait for about 30 seconds.
Turn on the phone and wait till you see the lockscreen.
Unlock your phone and wait for about 60 seconds.
In case the secret codes for LG G3 hidden system menu did not work for you, it simply means that the OEM/carrier has disabled it through a software update. If this is the case, you can still access those settings using the Shortcut Master (Secret Codes) app from the Google Play store and make desired changes:
[googleplay url="https://play.google.com/store/apps/details?id=org.vndnguyen.shortcutmaster"]
Warning: If you play heavy games for hours, do not modify temperature and thermal settings.
Having played with the temperature settings in LG G3's hidden menu, also try these to make your phone even faster:
Open Settings> Developer options. See how to activate the Developer options.
When your phone boots up, go to Developer options again and check Disable HW overlays option. Please note that this option resets itself after each reboot. To make it stick persistently, you will have to edit build.prop. To do so use a root file manager app, open the build.prop file and change-

debug.composition.type=c2d

to

debug.composition.type=gpu

Save the changes and reboot your device.
Done! You should now notice a noticeable difference in your phone's performance. Enjoy lag-free LG G3 and do not forget to share your feedback with us via comments below.
Now here are the Antutu Benchmark test scores after making the above changes:
See Also: How to Speed Up Lagging Android Devices