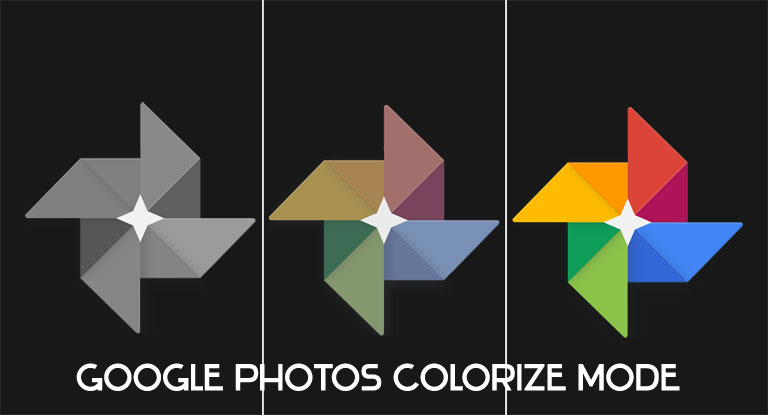 After months of speculation, the much anticipated Colorize Mode feature is finally about to make its way in the Google Photos app. The feature was first revealed at Google I/O 2018. After more than a year, it is finally showing signs of some life. The colorize mode feature allows you to add colors to black and white photographs. The said feature also takes a leaf out of Google's ever-powerful Artificial Intelligence.
It identifies all the elements within a monochromatic image and applies the appropriate color to give a polychromatic touch. More about this feature as well as its availability is discussed below. Also, no doubt Google Photos is among the best gallery apps, but it has surely got a lot of competitors. Do check out 10 best Gallery apps for Android.
Colorize Mode Feature in Google Photos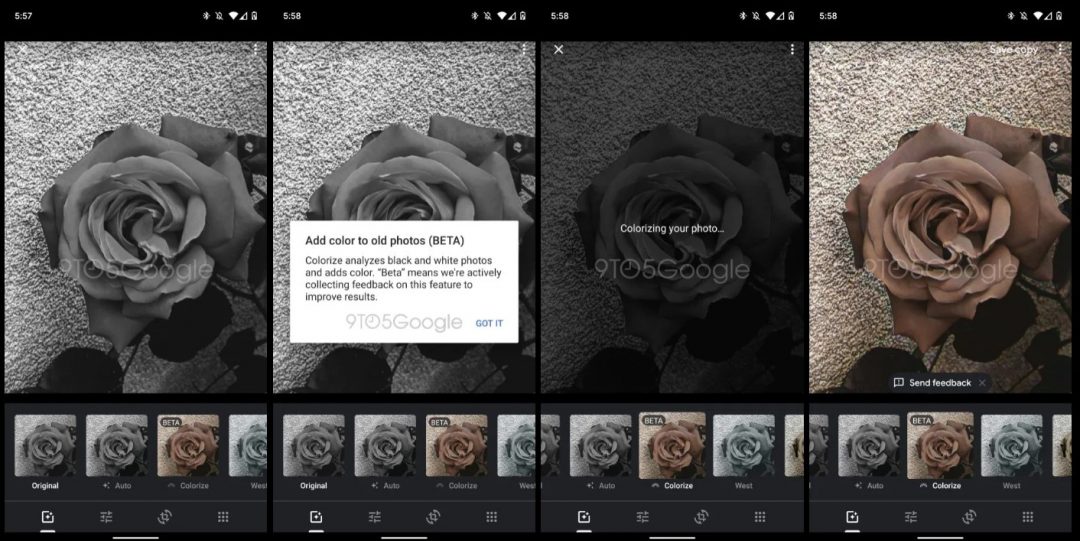 The colorized mode feature in Google Photos could be accessed by going to its photo editor mode. Among the various color effects like West, Palma, Metro, etc) present there, one would be the Colorize option. But this feature would only be visible on editing a black and white photo. A "BETA" tag could also be seen next to the Colorize option in Google Photos. Moreover, when you tap on it for the first time, you will be greeted with a dialog box. It would inform you that Google is "actively collecting feedback on this feature to improve results."
The photo on the left is the original image. The center one has been given a black and white touch using Google Photos' editor menu. Finally, the one on the right is the image that has been colorized using the Colorize mode feature of Google Photos. On comparing the first image (the original one) with the last image (the colorized one), it is quite evident that a lot of work needs to be done before the final release. But considering it is in early beta stages, it has still managed to do quite well nevertheless.
Availability
The colorized mode could be found in Google Photos v-4.26. Although this version is available on Play Store (which recently received a dark mode), yet the feature doesn't seem to work for anyone as such. Even getting enrolled in the beta-tester group doesn't seem to do any good. Only a few handfuls of people at XDA and 9to5Google were able to get there hands on it. Again, it seems to be a case of so near yet so far. Nevertheless, keep looking at this space for more. We will keep you updated as soon as the feature goes live.
Other New Features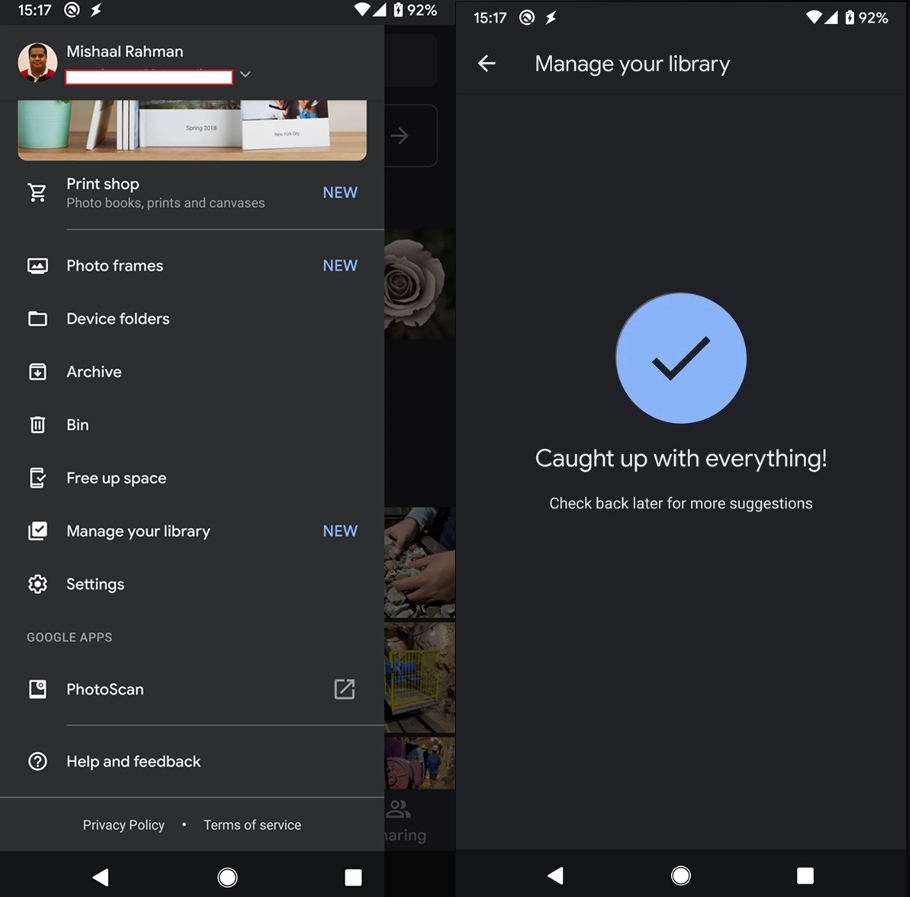 Apart from the above mentioned Colorized Mode in Google Photos, there is another feature that might have escaped the eyes of few. This is the Manage your library option. It could be accessed by tapping on the hamburger menu (three horizontal lines) situated at the top left. As far as its functionality is concerned, it helps in organizing your Google Photos collection.
This is done by showing various recommendations on how to group photos. This is the only information we could get on this feature as of now. Similar to the Colorize Mode, this feature isn't available for everyone in the Google Photos app. Although the people who were able to use it were using the app v2.46, yet this feature doesn't seem to work many, including various beta testers.
The Colorized mode and manage library features are slowly making its way into the app, at least for some users. So it is anything but obvious that it is just around the corner for everyone to use. We will update the guide once both of these features gets available. Moreover, what other features you wish to see in the future updates of Google Photos. Do let us know in the comments section below.
Read next: How to Take Good Pictures in Low Light with Smartphones