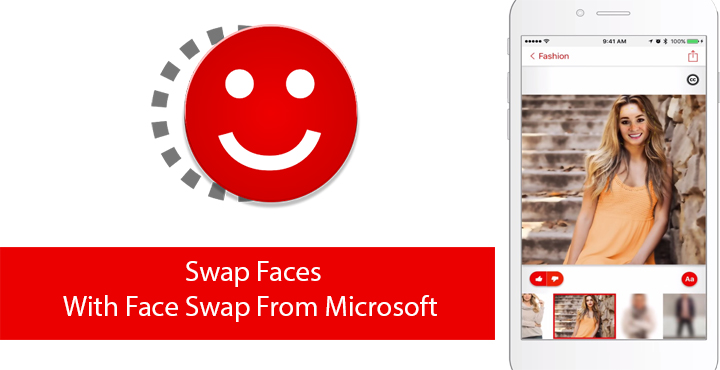 Microsoft has a new Android app under its belt and it is called Face Swap. If the name is any indication, you already know what it does. Face Swap comes from the Microsoft Garage program. It lets you swap your face onto someone else's body. So, remember how you think you'd look cool if you had Dwayne Johnson's body? Now you can know for sure that you won't. Or maybe you just wanted to know how you would look in a spacesuit? Sure you wouldn't have one lying around the house, so you can now use this new app from Redmond to find out. You can try out new hairstyles or simply be Superman.
That's not to say Face swapping is a new idea. There have previously been quite a few similar apps from smaller developers. But seeing it is from Microsoft, one would expect it to be at least slightly better than what we already have. The software giant claims that the app uses a sophisticated face swap engine which makes the end result look more natural. Moreover, in a historic turn of events, Microsoft's new app is available on Android only as of now, with an iOS version coming soon. I'll give it points just for that. But it also makes sense because when you have a free app, you'd want to reach the masses first.
Must check out: 5 Apps to Add Blur Effect in Pictures on Android
Download Face Swap
How to use Face Swap
Face Swap is easy to use. You just take a selfie in good lighting and then choose an image to swap faces, preferably one with a human body in it. The app will let you know if it's a clear pic. You can then select an image from your gallery, or search for them online within the app. It uses Bing search to put your face in places it shouldn't be. You can also choose a scene from one of the categories you'll find listed in Face Swap.
Face Swap allows you to match skin tones, lighting conditions, head turns and tilts, and more. If you're talented, you might even fool people into believing you really went to space. The app can automatically detect faces in images, not a new feat of engineering but helpful. It can also place your swap as well as multiple faces in the same scene.
Don't miss: 5 Best Photo Editing Apps for Android
Face Swap is currently only available in selected markets such as the US, Australia, India, and Canada. If the app turns out to be a success, the company might release it in other markets as well. There's no word on if that is exactly the case or when that will happen.
If you decide to give it a try, do let us know in the comments what you think of it. And could you find someone to fool?
Read Next: 10 Best Gallery Apps for Android in 2019