LG Electronics launched the LG V30 smartphone last month and I must say that this time they got it right. The LG V30 is their best attempt ever at creating a flagship device. In February of this year, LG had launched their then flagship that is the G6 with a bezel-less display design and a huge step forward from last year's flagship, the G5. Speaking of G5, just after its launch itself, it was already not considered worthy of a flagship status due to numerous design and build quality issues. However, building upon the success of this year's flagship, the G6, LG launched the V30 with an even more improved and refined design, and build quality. All in all, I must say that the V30 seems to be one solid device and a huge success for LG. Enough said, let's get to the point here, today I would like to review an app called Floating Bar LG V30 that allows you to get the Floating Bar feature found in the V30.
Floating Bar features a floating button located at the edge of your screen indicated by an arrow. Moreover, tapping the floating button brings up a small bar with up to five shortcuts of your favorite apps. Other than apps, you can also assign shortcuts to tools, contacts, and website links (Paid features).
Must Read: Microsoft Edge Browser Preview For Android (In-depth look)
All said, let's take an in-depth look at Floating Bar LG V30 app as depicted by the screenshots below.
Floating Bar LG V30 setup and features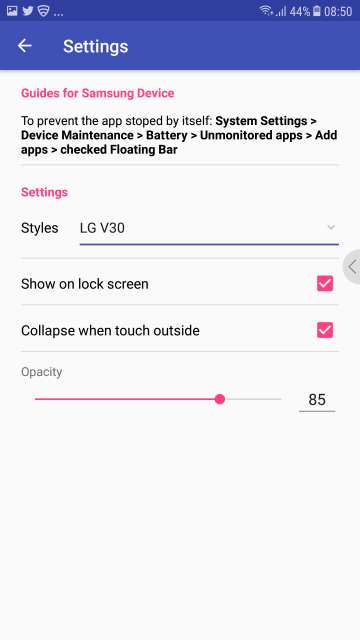 Note: If you do own a Samsung device, to prevent the app from shutting down by itself, go to Settings > Device Maintenance > Battery > Unmonitored apps > Add apps > check Floating Bar and then press DONE.
Do Not Miss: Get Vibrant, Vivid and Rich Wallpapers with Wolpepper App for Android
Floating Bar LG V30 in action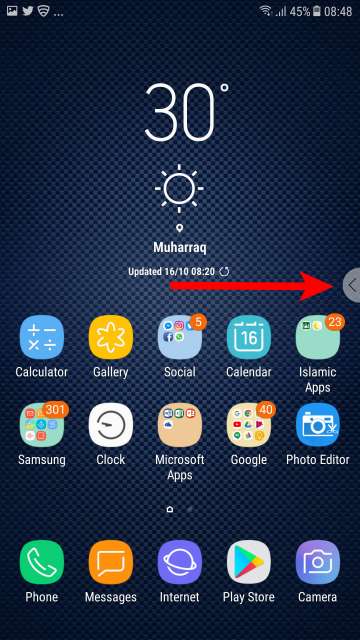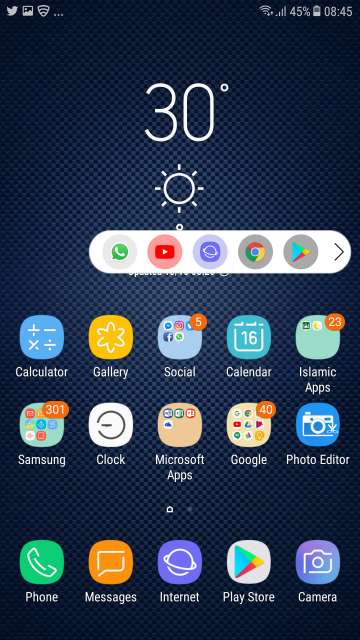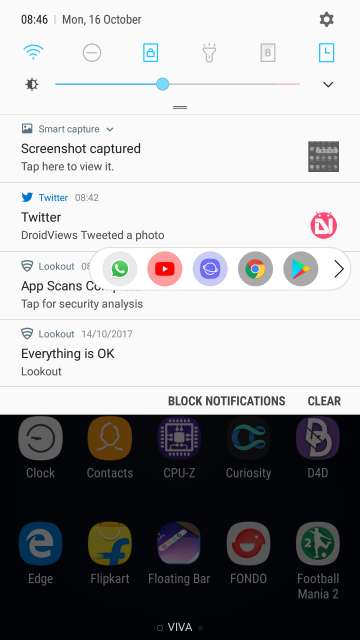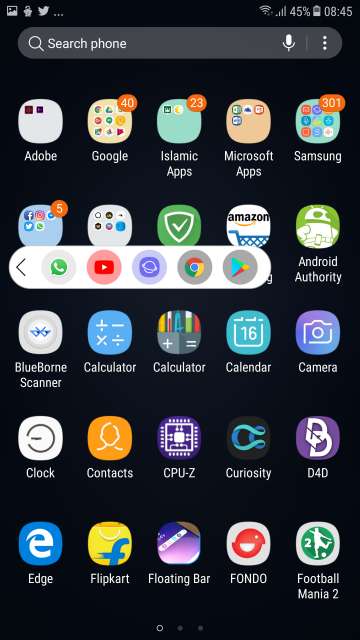 From the settings, you could also set the opacity of the floating bar to your liking.
Conclusion
So here you go folks, on my review and an in-depth look and review of an app that mimics the floating bar feature found on the recently launched flagship smartphone LG V30.
Feel free to chime in the comments section below on your take and experience with this neat little app. Download Floating Bar LG V30 via the Google Play Store link given below.
Also Read: Get Galaxy Note 8's App Pair Feature on Any Android Device with Split-Screen Creator