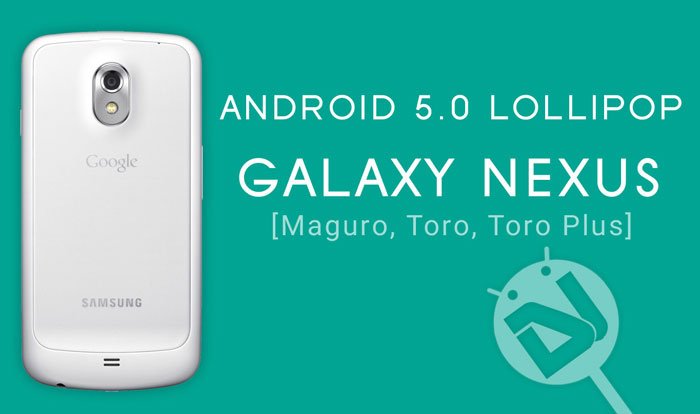 The Samsung Galaxy Nexus, the third device in the acclaimed Nexus line of devices, has long been forgotten when it comes to official updates. The 18 month period for software support and the aging TI Omap chipset didn't help its cause, Google had stated. But the beauty of Nexus devices is that the developers have always got their backs in the software department. The phone didn't get official support for Android 4.4 KitKat which disappointed many an enthusiast. But the developers stepped up their game and hence, fairly stable builds of KitKat were available for the device in the form of custom ROMs. And yes, the Samsung Galaxy Nexus lived on!
But KitKat is now a thing of the past — Lollipop is the flavor of the season after all! And while most current popular devices already have an updated plan up and running from their respective OEMs, the Galaxy Nexus users were starting to lose hope. And yet again, the developers were the ones to their aid. Cult following ain't nothing to be underestimated after all! Not a long while back, updated GPU drivers were made available over at XDA that allowed the device to work better with newer versions of Android. Fast forward to today, and the first Android 5.0 Lollipop build is already available for the Samsung Galaxy Nexus.
As is expected from early builds of any ROM, this is a work in progress and hence quite a few things don't work literally. The ROM is definitely not eligible for your daily driver stated as of yet. But the fact that we have a build for this aging device even before the official updates are available for the Nexus 5, is impressive indeed! Coming back to the ROM though, some of the known issues in this build include issues with the mobile data/MMS, the stock camera app, and other bugs and minor glitches as well. But still, on a positive note, the dev says that bugs and other issues aside, the ROM is actually very snappy and runs great with trademark Lollipop fluidity.
We are providing links to the xda thread for all three versions of the device below. Head on over!
Anyway, if this did irk your interest and you have a Galaxy Nexus handy, maybe you should give it a try. You do have to have a pretty adventurous mindset though! 😉 And don't forget to share your experience in the comments section below.
Read Next: 15 Best Offline Games for Android