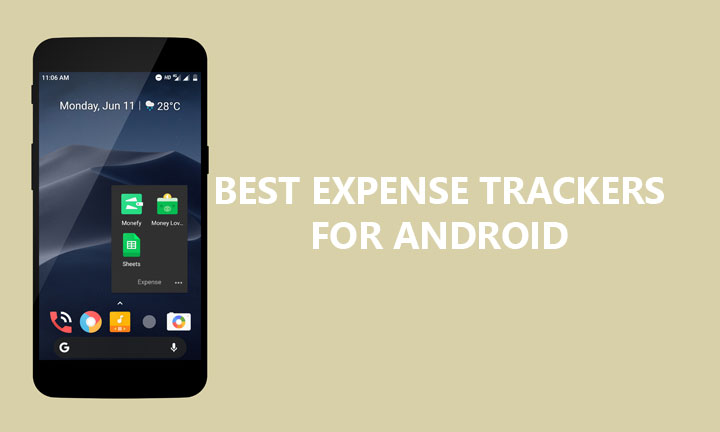 We live in a society in which people spend way more than they earn. If you don't want to run out of money at the end of every month, you must realize the keeping track of your expenses is very important.
How do you keep track of your expenses? Simple, take a paper and a pen, and note down each and every item you spend money on. Even if it is an extremely small expenditure, like a chocolate; note it down. It may seem pointless, but it all adds up. And, if using paper and pen is too old-school for you, there are plenty of apps that make it easy to keep track of your expenses.
Monefy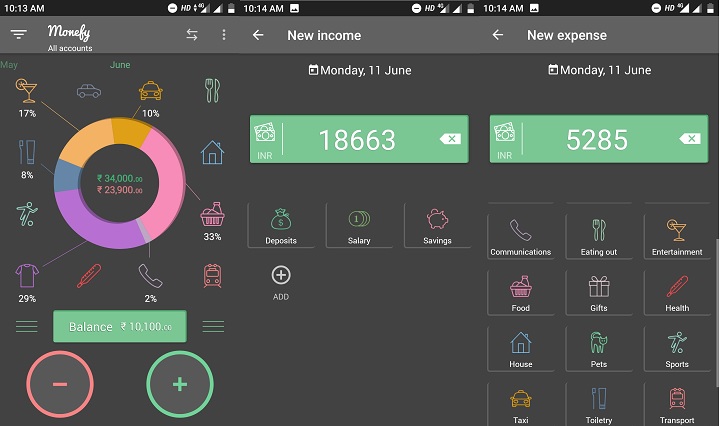 Monefy is my favorite app for tracking my expenses. It has a simple and easy to use interface that makes inputting information effortless. All the work can be done right from the main screen with just a few taps.
Don't miss: How to Get Android P Look and Feel on Any Android
The main screen hosts a number of expenditure categories like clothes, eating out, food, transportation, etc. If you don't find an appropriate category for your expenses (I highly doubt that), you can always create your own. Other than that, you also get some customization features like changing currencies, dark theme, etc.
[googleplay url = "https://play.google.com/store/apps/details?id=com.monefy.app.lite"]
Money Lover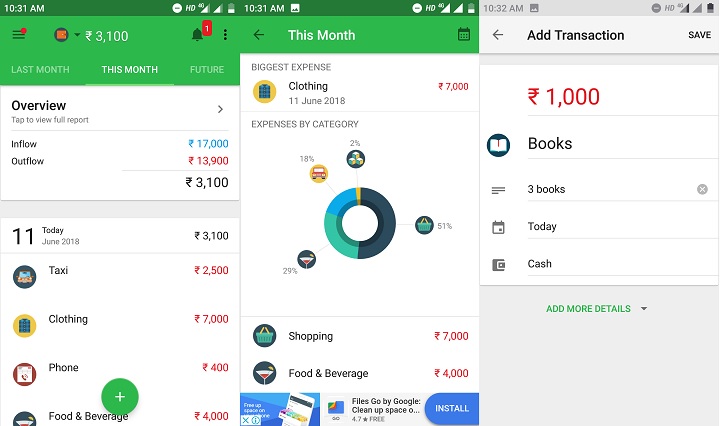 Money Lover is another awesome app that makes budgeting easy with the help of various income & expenditure categories. The app has a bunch of built-in categories like salary, electricity, entertainment, education, etc.
Money Lover shows all your inflow and outflow information right on the main screen. You can also use it to schedule bill reminders. Money Lover can connect to your bank account and automatically track your expenses and income and categories them into appropriate categories.
[googleplay url = "https://play.google.com/store/apps/details?id=com.bookmark.money"]
Google Sheets (or any other spreadsheet app)
This is classic old-school. Digital spreadsheets are the modern day equivalent of using paper & pen. Google Sheets works as an amazing budgeting app. Just fill the cells with your income and expenses, and you will be able to see all your financial details every month.
See also: 5 Best GIF Creator Apps for Android
Google sheet or any other spreadsheet app will do the work. I recommend Google sheets because of its synchronization capabilities and because it's completely free to use.
[googleplay url = "https://play.google.com/store/apps/details?id=com.google.android.apps.docs.editors.sheets"]
These are my best picks for expense tracking apps for Android. Sure, there are a lot of other amazing apps that you can try. I've tried a lot of them and came to the conclusion that the three above-mentioned are the best ones according to my usage. Plus, all of them receive regular updates.