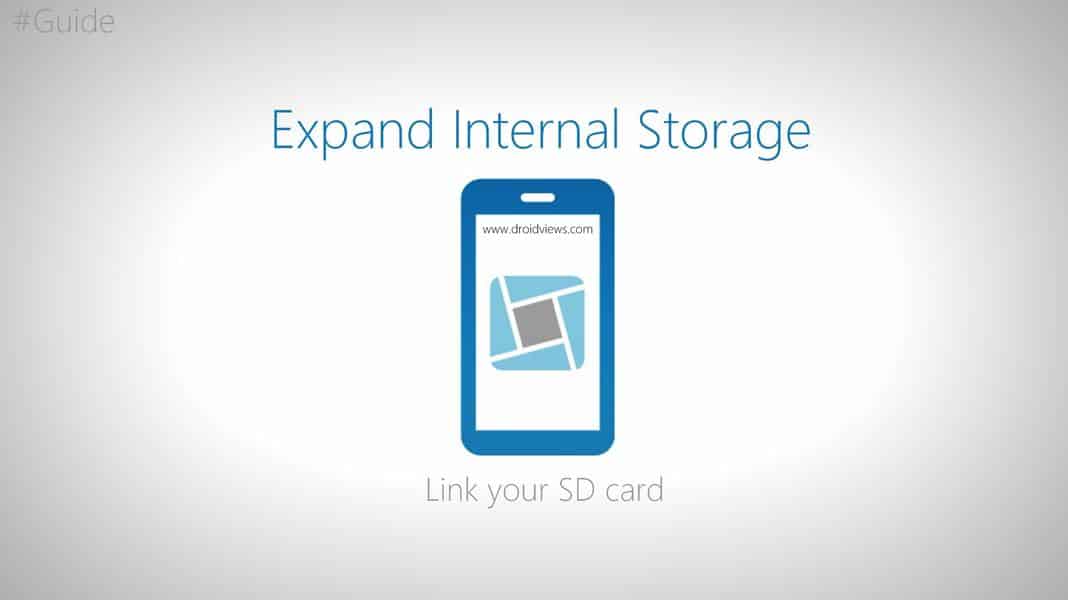 We all know, Android is a mobile operating system (OS) based on the Linux kernel and currently developed by Google. With a user interface based on direct manipulation, Android is designed primarily for touchscreen mobile devices such as smartphones and tablet computers.
We are well aware of its pros, but the biggest con yet to be conquered by Android OS is the infamous and most irritating ' Insufficient Storage on device'.The thirst of Expanding Internal Storage is yet to be quenched, literally, we can't expand the onboard storage but we can manage and increase the capacity, linking the SD card.
There are many methods alike modifying the system files, but it never worked for me.
Prerequisites :
Rooted Android device

 

(Not Rooted ? No problem, Droidviews team has already made it easy

, Kingroot tool)

At least 8GB SD card and card reader

Link2SD App
Caution : Following up the guide with proper steps will lead expected outcome. Before  doing any of this please note this process can render your SD card useless if you make a mistake. Please follow all steps completely and know that you have been warned
Procedure :
Get fully functional a Rooted android device
Download appropriate Minitool partition wizard for your system. Install the wizard by following the instructions. At the end it will ask to create a desktop icon check yes so you can find it easy.
Insert your SD card into a card reader and open it on your computer.
Backup all your files to the computer because partitioning will wipe your data.
Open Mini Tool on your computer. Locate your SD card (Make sure you don't select your PC disk drive )

Safely remove your SD card and insert in your device.
Install Link2SD App from the Play Store and to enjoy its full features purchase Link2SD Plus.
Open Link2sd and you will be asked for root privileges. You will be prompted to choose between ext2, ext3, ext4 and FAT32. Select the one Ext2.
The mount script will be created and select Yes, when you will be asked to Reboot the device.
After reboot a success message pop-ups when everything goes well
Ensure 

Link2SD> Settings> Check Autolink

 is enabled (As newly installed apps are auto-linked to your SD card)
If you already have some apps, select the app you wish to move then select "Create Link" (Be sure to check the three boxes: App, Dalvik-cache and library files)
Now ' Pat on your back', Great Job! Now you have successfully configured Link2SD.
Yippee !! Now you can install heavy Apps, heavy Games like Asphalt 8, NFS Most Wanted, FIFA, GTA San Andreas…. (count them for me ! )
If you face any problem following the steps, make it to my notice. The DroidViews team will solve it ASAP. If you do like this post, comment, follow and share.