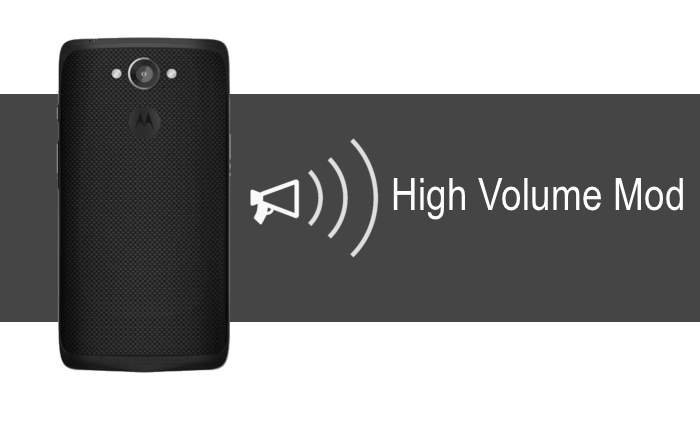 Moto Maxx is a beast when it comes to the performance, thanks to the powerful Qualcomm Snapdragon 805 processor clocked at 2.7 Ghz and 3 GB of RAM. Following the trend, the device flaunts a QHD display on a 5.2 inch AMOLED screen which displays vivid colors (a bit saturated though) and the Adreno 420 GPU handles the graphic smoothly. However, when it comes to the sound quality, Moto Maxx falls in the same line as the other devices.
Audio quality is one of the most neglected factors among the smartphone manufactures. You can only find a handful of devices in the market with good audio quality along with top-notch performance. However, the audio quality on Moto Maxx is not crappy but the volume levels are restricted to a safe level. Android being a Linux based OS, everything is a file when you're down to basics. So, if you can find the correct file and adjust the governing values, you can boost the volume on your device significantly.
You might have already guessed, this operation needs the device to be rooted but luckily you don't need to get your hands dirty by running into the code. Jaocagomez of XDA has already taken care of that already and all you need to do is to flash the High Volume Mod using TWRP recovery. The stock volume level on the device is restricted to 84 but the developer pushed it to 90 which is an optimum level without any crackling noise. As mentioned by the developer, turning off equalizer from sound → Audio effects → speaker gives improved results with this mod.
If you haven't rooted your device or need to install TWRP on it, follow the below link:
How to Root and Install TWRP Recovery on Moto Maxx XT1225
Download the High Volume mod from the below link and flash it using the TWRP recovery. If you want to revert back to stock volume levels, you can flash the stock volume zip from below.
High Volume mod → Moto_Maxx_High_Volume.zip
Stock Volume file → Moto_Maxx_Stock_Volume.zip
If you're not sure on how to flash the zip files using TWRP recovery, follow our definitive guide on the same from below:
How to Install Flashable Zips or Mods Using TWRP recovery
So, do you feel a little better with your device's audio performance now? Tell us in the comment box below.