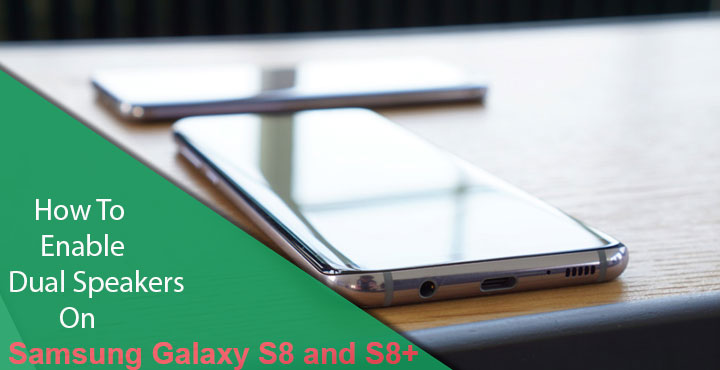 Samsung's latest flagships, the Galaxy S8 and S8+ have a lot up their sleeves to make you want them, but why is there still just a single speaker on both of them? Sure many of you probably don't care but then you wouldn't mind dual speakers either would you? For those who do actually care, it would have been a really cool thing to have.
Back when Motorola was still a Google company, they released a 5-inch mid-range smartphone in 2014, a second revision of the original Moto G. The device had a lot going for it, and it really brought forth a revolution in the lower end of the mid-range spectrum. One of the unique features on it were front-facing dual stereo speakers. There was only one actual speaker at the bottom, but the earpiece too acted as a speaker when it was not being an earpiece.
Of course, HTC had been providing this on their premium smartphones for years. But when Motorola did it, or at least that's how I remember this, stereo speakers on a smartphone really became a thing. And you know it has become a thing when even Apple starts putting it in their iPhones. Yet, for a phone that's supposed to bring an overhaul to the Galaxy S lineup, there is still only a single mono speaker at the bottom. And it's not impressive either.
Luckily though, Samsung's devices still sell in huge numbers and that means there is great developer support available for these devices. One such developer and XDA senior member, otonieru, has created a mod that can bring pseudo stereo speakers to the Galaxy S8 and the Galaxy S8+. The mod simply enables the earpiece to act as a speaker, much like Motorola's implementation. There is yet another version of the mod though which, apart from enabling the earpiece as a speaker, also boosts the sound output coming out of both the speakers.
The mods are in flashable zip formats meaning you will need a custom recovery such as TWRP to flash these. Your device will also have to be rooted in order for these mods to work. In other words, the mods only work for the Exynos variants of the Galaxy S8 and S8+. If you have of these devices running on the Exynos chip but don't have root yet, you can follow our rooting guide for the Galaxy S8. The guide also helps you install TWRP recovery on your device.
Download
Requirements
Rooted Samsung Galaxy S8/S8+
TWRP or any other custom recovery.
Warning
Modifying system files can harm your device. Neither DroidViews nor the developer take any responsibility under any such scenario. Proceed at your own risk.
How to Enable Dual Speaker on Samsung Galaxy S8 and S8+
Download one of the two dual speaker mod zips. One of them only enables dual speakers without meddling with the sound output while the other one also boosts sound output.
Transfer the zip to your Galaxy S8/S8+.
Turn off your device.

Press and hold the Volume Up key and the Bixby key, then press and hold the Power key.

When the Android logo displays, release all keys and wait for your device to boot into recovery mode.
In the TWRP menu, select Install and browse to the zip file that you downloaded.
Select the flashable zip and swipe right to initiate the installation.
It shouldn't take long for the process to finish. When it does, tap on Reboot system and let your device reboot.
That is all there is for you to do. When your device turns on, play some music and you should hear sound coming out of the earpiece as well. If you flashed the zip with the volume boost, you should also notice a significant volume boost.
How to Revert Back to the Original Settings
In case you are not happy with the results, you can download the original mixer path file from the download section above.
Rename original_mixer_paths.xml to mixer_paths.xml.
Move the file to /system/etc/ and replace the modded xml file.
Make sure you also grant correct permissions to the file. If you use Solid Explorer, it usually sets the correct file permissions automatically but it's still better to make sure of it. Refer the screenshot below.

Reboot your device.