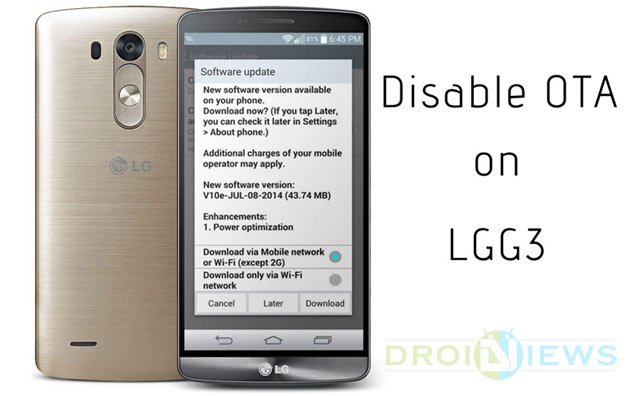 All smartphone manufacturers send new software updates to their devices via OTA (Over The Air) at intervals. The newer a device, the more frequently it gets software updates. These OTA updates sometimes bring new features and bug fixes, and sometimes they bring major OS upgrades.
Whatever devices we might own, we all love new updates. However, there might be situations when we try to avoid them, especially when the device is rooted. OTAs bring new goodies, but they also take away root access. There are some apps at the Google Play Store that let you keep root even after taking OTA updates but they do not work on all devices and require root access.
Some people freeze the stock software update client app using third-party apps but how would you feel if you are able to disable OTA on your device without root access. The bad thing about OTAs is that you get update notification persistently even after canceling it. Sometimes, OEMs send new bootloader or some security patch that stops existing rooting and custom recovery methods from working.
Also See: How to Fix Lag on LG G3 without Root
Disable OTA Update on LG G3
If you own the LG G3 and have been getting OTA update notifications, there is an easy way to get rid of it through LG G3 hidden system settings. Just follow the instructions given below:
Open your phone's dialer and go to LG hidden system settings. You can do this by dialing the following code, depending on its model:

Intl. LG G2 D855: 

3845#*855#

AT&T LG G3 D850: 

3845#*850#

T-Mobile LG G3 D851: 

3845#*851#

Sprint LG G3 LS980: 

5689#*990#

Verizon LG G3: ##228378 + send

Having entered the system menu, scroll to WLAN Test.
Select OTA Setting option and turn it off by tapping the Disable button..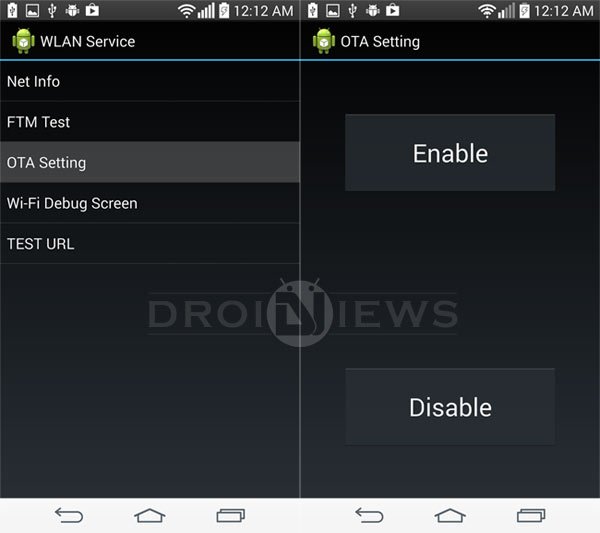 Done! Now just reboot your phone. You have successfully disabled OTA update notification on your LG G3 without root access! Enjoy!
Note: the method described above is based on Autoprime's tutorial on disabling software update notification on the LG G2. It has not been confirmed yet!
Update: Confirmed working!
Find more tips and tricks for your LG G3 here.