Android Nougat didn't bring a lot of new features with it rather it focused on refinements. With the latest update, Google decided to refine the existing features. This was a good move as adding lots of newer features in the latest version don't make sense when a large portion of Android users don't even have the previous version. According to Google's Android OS distribution chart around 31% of Android users are running Android Marshmallow and only 2.8% are running Android Nougat.
One of the major features of Android Nougat is split-screen mode. Although, it's been available for a long time; it was always a manufacturer exclusive feature. All that changed with Android 7.0 as Google made it a system feature. The cool thing about it being a system feature is that every Android device running Nougat or above will have the same split-screen interface no matter who the manufacturer is. This unified split-screen system means that developers can create apps with split-screen functionality that works on all phones and tablet running Android 7.0 or higher the same way. With that said, here's an app that allows you to create home screen shortcuts that automatically open a pair of apps side by side.
Also see: Add New Functions to Your Phone's Home Button with HomeBot
The app that lets you launch two apps side by side in Android Nougat's split-screen mode is called Screens – Multi Window Manager from developer Keep Away From Fire, so start by getting it installed on your device.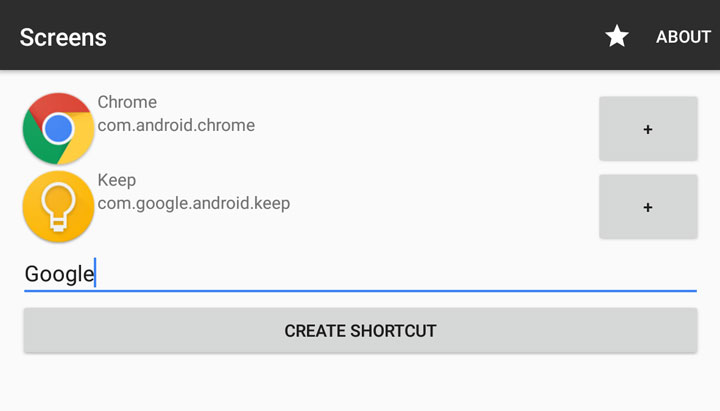 Once installed, open the app and you'll see two + buttons near the top of your screen. The upper + button is for choosing the app that will open at the top of split-screen mode, and the lower + button is for choosing the app that will open at the bottom of the split-screen mode when you tap the shortcut on the home screen.
So tap each + button, then choose an app for each slot. Once you're done, enter a name for your split-screen shortcut, then press the "Create Shortcut" button. Immediately after you do this, a shortcut will be created on your home screen.
Must read: Tips to Reduce Data Usage on Android
From now on, whenever you want to open both of these apps in split-screen mode directly, just tap the shortcut on your home screen.
The first time you tap the shortcut, you will be asked to grant accessibility permission to Screen. Grant the permission and you are ready to use the shortcut.
The split-screen mode sure has its advantages but it is still finding its audience. So, as an example, you could keep open a web browser and a texting app simultaneously, and copy and paste texts or links when you find something interesting; or split the screen between your banking app and Google Sheets to balance your budget. There are so many combinations to try.
[googleplay url="https://play.google.com/store/apps/details?id=uk.co.keepawayfromfire.screens&hl=en"/]
You may also like: How to Install Google Assistant on Non-Pixel Devices