We recently saw that Google added the ability to Enable Floating Keyboard on Gboard. Now, we have one more exciting feature added to Gboard. This new feature is the creation of Custom Emoji Stickers. That too, we can create them by taking our selfies rather than any image. Here's how to create custom emoji stickers in Gboard for Android.
This latest addition in Gboard is called as "Minis". This is a sticker pack available in Gboard. However, Google has now added a section called Emoji. With this section, you can capture your selfie and let Google do their magic. Basically, they will create an Emoji Sticker pack from the selfie which you can share with your friends and family.
You can also customize this Sticker Pack with your skin color, face length, and various other customization options. We have tested this feature from our side and we can say that Google's Machine Learning algorithm works really well.
In order to try this latest feature from your side, you need to follow our instructions given below. On following the tutorial, you will understand everything and also make your Custom Emoji Sticker inside Gboard.
Prerequisites
You should have the latest version of Gboard installed on your smartphone.
Download
[googleplay url = "https://play.google.com/store/apps/details?id=com.google.android.inputmethod.latin"]
Don't miss: Enjoy Tons of Stickers, Face Emojis and GIFs with Sticker Market: Emoji Keyboard
How to make Custom Emoji Stickers with Gboard
First of all, Install Gboard on your smartphone as mentioned in the Prerequisites section.
You can download Gboard from the Play Store link mentioned in the Download section above.
Now, open Gboard and click on the Smiley icon at the bottom-left of the keyboard as highlighted below
Now, click on the Emoji icon after that from the bottom section as seen below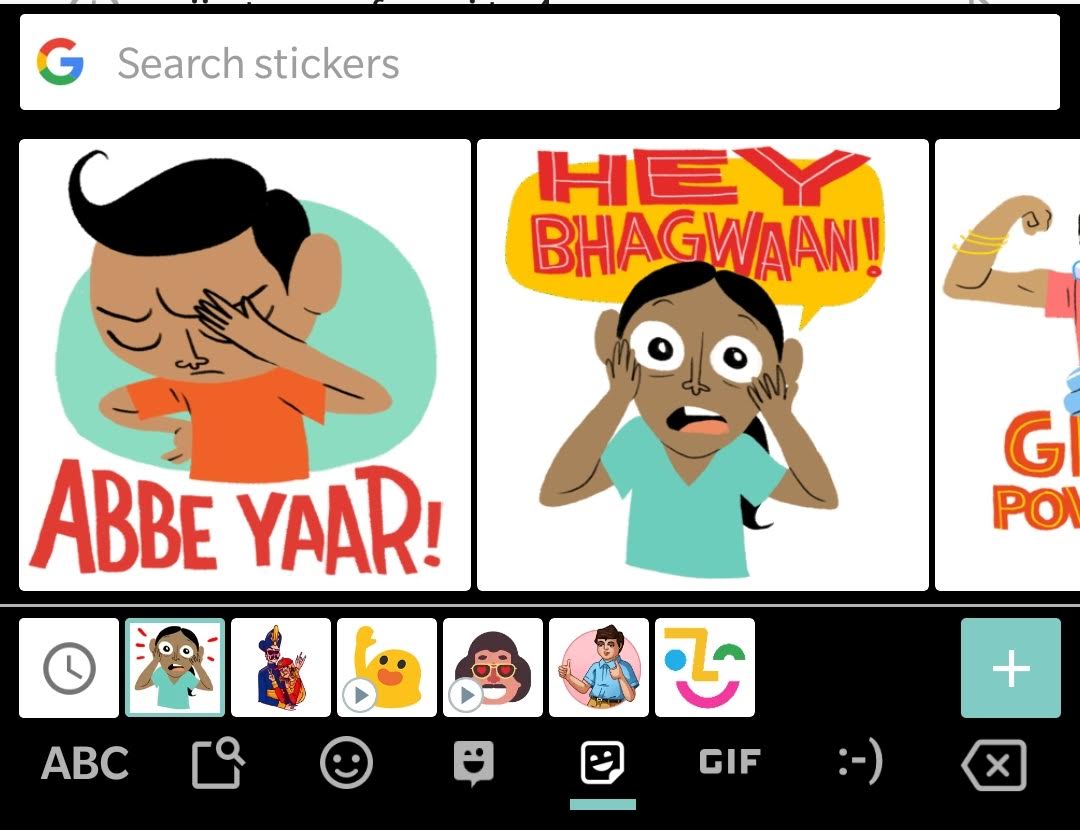 Now, you will see the Smiley face as highlighted below. Click on it which is the Custom Emoji section.
Now, you will have to take a selfie which will then be processed in order to make a Custom Emoji Sticker as seen below
After this, your Emoji will be created and you will get options to customize the Emoji Sticker
Now, you will get the option to customize the Emoji Sticker that you have created as well. In our testing, we selected the first Custom Emoji Sticker. You get various options such as customizing screen color.
If you are happy with the customization, you can now complete the process and the Custom Emoji Stickers will be created.
We have attached the Custom Emoji Sticker that we created in our testing down below. On clicking any of the Emoji, you get the option to share them with any app of your liking.
That's it, you have just created the Emoji Stickers from your own Selfies in Gboard.
Read next: 5 Android Apps to Turn Selfies into Emojis and Stickers