In this guide, we will be detailing the steps to create a custom accent color for your rooted Android device. With the launch of Android Pie 9.0, Google made one huge change that surely disappointed some of the Android users. With that update, Google blocked the custom overlay functionality. And with that came the end of Substratum, the popular theming engine. This not only impacted the rootless Substratum version (Andromeda) but also sounded the death-knell to many of the rooted Android devices.
But recently, I came across an app that is somewhat capable of doing this so. Although this is nowhere near the Substratum module but is still able to theme some of the device components. And if you are using a custom ROM, you will get a much better result. So without further ado, let's check out the Custom Accent Color app. Also, with the festive season around the corner, do check out the Christmas Substratum theme as a gift for the holidays!
Create a Custom Accent Color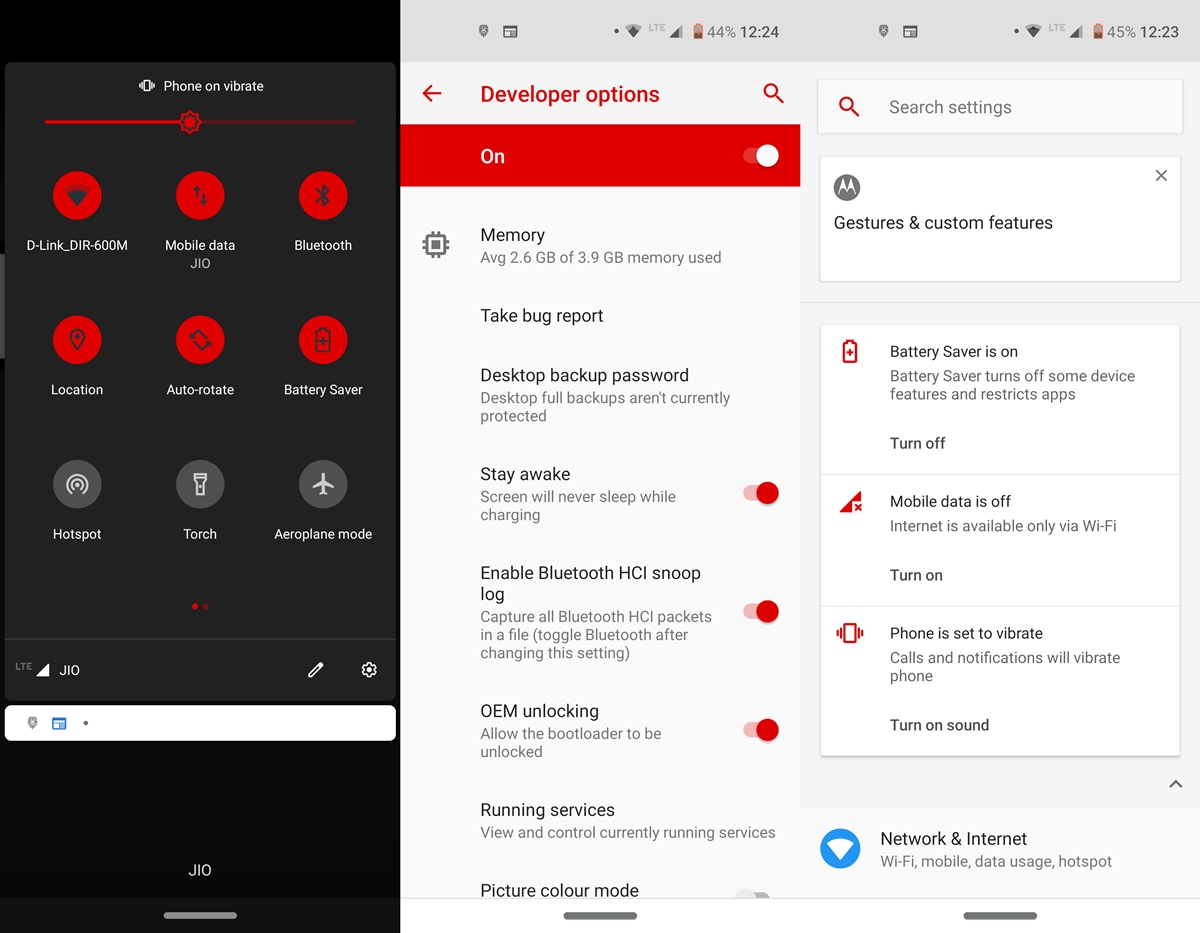 Custom Accent Color app is a work of XDA Senior Member Akilesh_15. Apart from requiring root, this app will work on Android 9 and 10, and may or may not work on Oreo devices. Moreover, simply uninstalling the APK will do no good. This is because the app, once installed, is packaged into a Magisk Module. So if ever you wish to uninstall it, you will have to remove the module from /data/adb/modules via adb or TWRP Recovery. Or take the help of our detailed guide to uninstall Magisk modules.
Moreover, if your custom ROM already has a custom accent color picker, the app might conflict with that. So it's better not to try on those devices. This guide is tested on a stock rooted Android One device running Android Pie 9.0. With that said, here are the features of the Custom Accent Color app and the subsequent steps to install it.
Features
Select custom colors from your wallpaper, from available preset colors in the app or even create your own custom color.
You could create multiple accents that could be created and saved.
Enable or disable accents as you wish.
Easily remove any created accents just by doing a left swipe.
Don't Miss: 10 Best Substratum Themes for Android
Steps to Install Custom Accent Color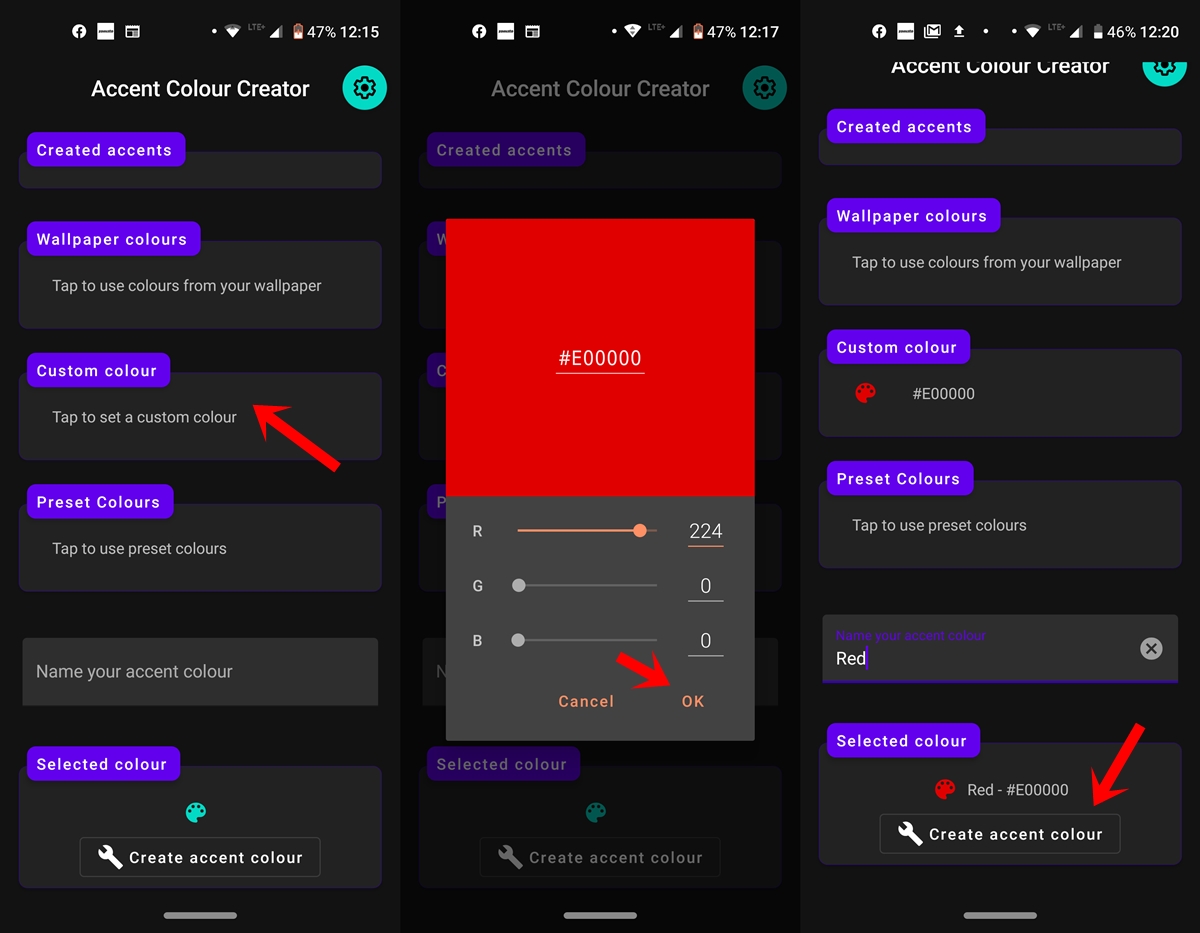 Head over to Github and download the Custom Accent Color app: acc-v1.30.apk
You now have the option to use colors from your wallpapers, create your own custom color or choose from a set of preset colors.
In this guide, we will be creating a new color via the Custom Color option.
Use the bar to define the desired RGB value and tap OK. Next, give your accent color a name and tap on Create accent color.

Finally, a Superuser Request will pop up, tap on Grant. As soon as you do so, the Restart option will now appear.
After you reboot the device, the newly created Accent color will now be present under Created accents. Just tap on Enable to apply that selected accent color.
With that, we conclude the guide on how to create a custom accent color for your rooted Android device. Do share your views on the same in the comments section below.
Read next: 50 Best Root Apps for Android Devices