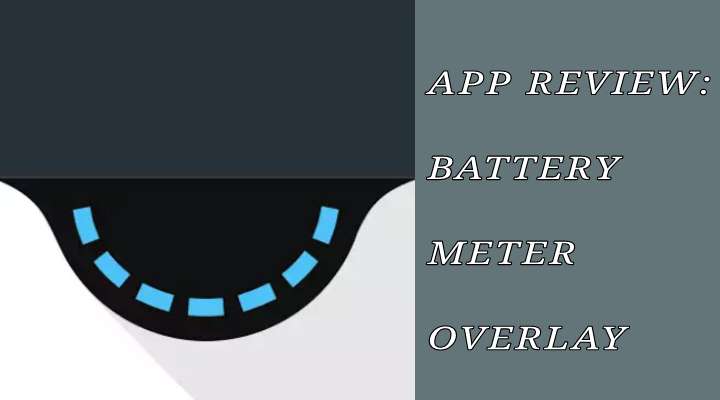 With more and more technological advancements happening in the mobile world, naturally more energy is required to power all of these advancements. The energy comes in the form of a battery. Now, speaking of advancements that I mentioned were the type of smartphones and the high tech features packed inside them. Naturally, the high tech features come at the cost of battery life. Moreover, smartphones batteries have come a long way in terms of research and development. Furthermore, today, when we decide to purchase a smartphone, the first thing we esquire would be the battery backup or how much mAh the battery would be. With battery being the main topic of this article, I would like to review an app called Battery Meter Overlay.
Battery Meter Overlay app displays a battery meter on the status bar in the form of a notch. The notch pretty much looks like the one that's featured on the Essential Phone, although, here, this app or software does the trick. Quite neat and elegant.
Must Read: Get Stock Android Notification Shade with Material Notification Shade
Battery Meter Overlay in action
Enough said, let's take an in-depth look and see the app in action as depicted by the screenshots below.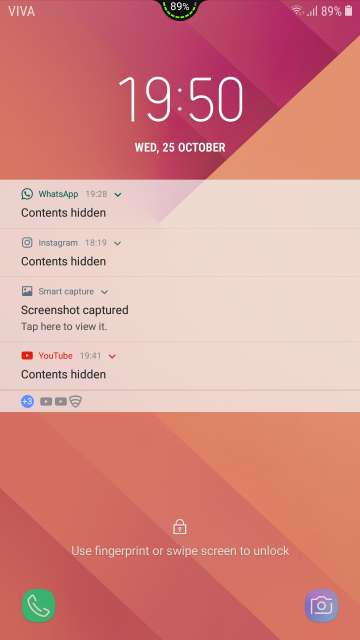 All I can say is that the battery meter blends in well with the rest of my phone's user interface. Neat, no-nonsense, and non-intrusive.
Do Not Miss: Get Galaxy Note 8's App Pair Feature with Split-Screen Creator
Settings
Let's take a look at the set of options available.
Here, you have options to toggle battery meter on or off, select the theme, specify the color of the indicator for a certain percentage. Moreover, you also have the option to show a notification of Battery Meter Overlay persistently in the notification to prevent it from closing down. Furthermore, options such as to make the notification icon transparent or not, auto hide the battery meter on fullscreen, and adjust the meter position are available. However, options such as to hide battery meter on full screen and adjust the battery meter position are paid options.
Themes available are black, white, and transparent. Interestingly, each color has four different types of battery meters. Do check it out for yourself.
In settings tap the option called Pro key to remove ads and unlock all of the paid features.
Conclusion
So here you Droidviewers and tech enthusiasts on an in-depth look and review of a neat little app. This app works quite well on my device and the battery meter that appears as a notch at the top of the device screen in the status bar blends in well with the rest of the phone's user interface. As a result, it is non-intrusive and well integrated into the status bar.
Feel free to chime in the comments section below on your take and experience with Battery Material Overlay app for Android. Download via the Google Play Store link given below.
[googleplay url="https://play.google.com/store/apps/details?id=jp.gr.java_conf.soboku.batterymeter"/]
Also Read: Get Vibrant, Vivid and Rich Wallpapers with Wolpepper App for Android