Asus Zenfone Max M2 wallpapers are out and you can download them in QHD+ quality with 1263 x 2667 px resolution from below. There are 2 stock wallpapers available now. We'll be adding more of them as we get our hands on.
Asus hit the sweet spot with the Zanfone Max M1 Pro earlier this year. It was a near perfect smartphone for an average Indian considering the price. Earlier this month, Asus launched the Asus Zenfone Max M2 and Zenfone Max M2 Pro in the country as well. The Zenfone Max M2 Pro costs quite a bit in comparison to the Max M1 Pro though. If you're looking to buy something cheaper, this time you may have to settle for the Zenfone Max M2 which isn't too bad either. And we've got the device's stock wallpapers for download as well.
Asus Zenfone Max M2 Design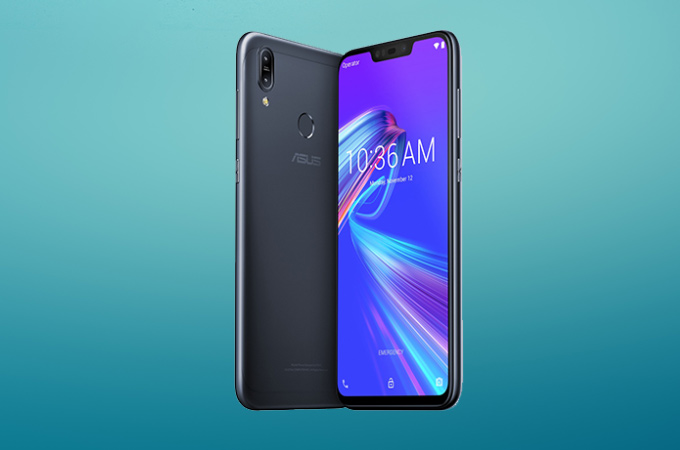 In terms of design, the Zenfone Max M2 looks exactly similar to the Zenfone Max M1 Pro. It might even be the same body with different internals and screen, who knows. The dimensions are eerily similar as well: 158.41 x 76.28 x 7.70 (height x width x thickness). But it is slightly thinner and at 160.00 grams, weighs 20 grams less. There's a fingerprint reader on the back right above the Asus logo and a notch display design on the front which is pretty similar to the one on the Zenfone 5Z. The Volume and Power buttons are located on the light, the SIM and micro SD tray are on the left, while the headphone jack is located on the top.
Asus Zenfone Max M2 Specifications
For the price, Zenfone Max M2 has some great specs and if you can ignore the presence of the Zenfone Max M1 Pro. The Zenfone Max M2 packs in a Qualcomm Snapdragon 632 compared to the Zenfone Max M1 Pro's Snapdragon 636. RAM and Storage options include 3GB/4GB and 32GB/64GB for the Zenfone Max M2. The display does have a notch if you consider that a desirable feature. However, the 6.26-inch, tall IPS LCD display with an aspect ratio of 19:9 only has a resolution of 720 pixels by 1520 pixels.
For such a huge display, a 720p+ display is a huge let down since it counts to a total of just 269 pixels per inch which is awful considering all the devices you have out there today. It might actually be a better deal still to put in a thousand rupees more and get the Zenfone Max M1 Pro. Not only does it have a no-notch higher resolution display, but it also has a 5000mAh battery compared to the Zenfone Max M2's 5000 mAh. That is if you're not a fan of the notch design and don't absolutely want it and are unwilling to consider something like the Realme U1.
Moving on though, the dual camera setup on the back consists of a 13 MP primary sensor and a 2 MP depth sensor while the notch in the front houses a 8 MP selfie shooter along with LED flash. At this price, the Zenfone Max M1 Pro's camera wasn't much, to begin with, so don't expect any wonders with this one either. It also includes the usual connectivity options such as Wi-Fi, GPS, Bluetooth, USB OTG, Micro-USB, FM, 3G, and 4G (with support for Band 40 used by some LTE networks in India).
Download Asus Zenfone Max M2 Wallpapers
The stock wallpapers on the Asus Zenfone Max M2 are mostly a refinement or fine-tuning of the original stock wallpapers on the Asus Zenfone Max M1 Pro. They look nice nevertheless and are fortunately pretty high-res at 1263 x 2667 pixels unlike the display on the device. Therefore these should look great on any display. The wallpapers below are full-sized images but in JPEG format. Those of you familiar with image formats will know that a JPEG image loses a tiny bit of detail in comparison to a PNG image, for instance.
It isn't exactly noticeable most of the times and the JPEGs should look just as amazing on a smartphone display. For the purists among you though, we've also packed in high-res PNG images in a zip file, the link to download which is provided right below the wallpapers.
Download link:
Asus Zenfone Max M2 Stock Wallpapers.zip
Asus Zenfone Max M1 and Zenfone L1 Wallpapers