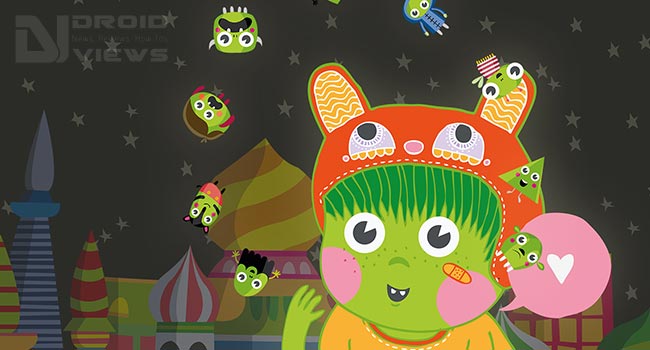 Perhaps, everybody has been curious to listen from PA since a long long time and so the team as shown us today. Since the release of KitKat 4.4, the scene took an exciting path, CyanogenMod already made a start and so with this season of fests AOKP took its turn and now ParanoidAndroid too.
The early builds of AOSPA 4.0 based on KitKat 4.4.2 KOT49H were released the very same day as Christmas, being regarded as a present to the users. Initially the supported devices includes only the Nexus series viz Nexus 5 (hammerhead), Nexus 4 (mako), Nexus 10 (manta), Galaxy Nexus (maguro), Nexus 7 Wi-Fi 2012 (grouper), Nexus 7 3G 2012 (tilapia), Nexus 7 Wi-Fi 2013 (flo) and Nexus 7 LTE 2013 (deb). Other devices shall be made in reach once the scene is stable enough. As per ParanoidAndroid's Google+ page, which acts as the major source of news, downloads, updates and changelogs, the release is an early beta, which might suffer from bugs and do lack PA's specialty like Hybrid engine, Halo, Pie etc, which off course will be added in the future builds as soon as the code has its final polishing. Except for the major additions, most other PA features have been sprinkled evenly to make KitKat taste much better on your Android. The list is as follows:
The latest updated change log for the PA builds and in-depth feature explanation could be found on this thread.
Built-in SuperSu
Advanced Power Menu
Enhanced Volume Buttons
Enhanced Volume Controls
Global Immersive Mode Toggle
Notification LED Light Controls
Actionable Status Bar Date/Time
Keyguard Quick Unlock [standard]
Disable full screen keyboard [standard]
Basic file browser (Documents <from Omni>)
Exposed Google's Native App Privacy Controls
Recent/Clear All Button Combo (context aware)
Screenshot Delete Added to Screenshot Notification
Optional Lock Screen Transparency (blur effect WIP)
Optional Status Bar Battery Icons (mirrored in quick settings)
Quick Settings 2.0 (edit tiles from within the pull down panel)
Added APKs include Cell Broadcast Receiver, Paranoid OTA, Sim Toolkit and Lightbulb
Notification LED tweaks under Settings > Display
Status Bar icon mods
App Privacy (Google App Ops)
Advanced Power Menu
Volume button wake tweaks
Transparent lock screen
Apart from those mentioned above, there are a huge more which have been added to improve the responsiveness, speed and stability of this very beautiful and powerful ROM.
Screenshots Gallery
Click here to download the latest build and GApps for your device
Two of the popular and top-most Custom ROMs have begun with there roll out at almost the same time, which one are you gonna Install and why, let us know via comments. Make sure to share this news and let your pals know too.
You Might Also Find Interest In
Stay Viewed! With DroidViews
Source: ParanoidAndroid Google+