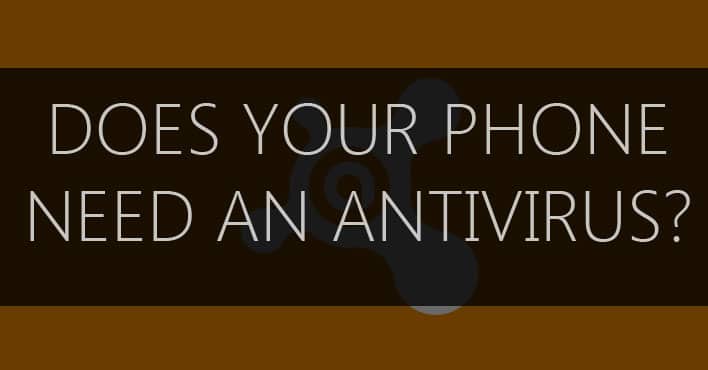 Not a month goes by without getting new statistic reports from the security giants stating the number of security threat Android faces. But, are these security threats really a big deal or they are just hyped to increase the installation counts of Antivirus apps? Well, some think Antivirus is a necessity for Android while others beg to differ. I, somehow, belong to the latter category. I don't think that each and every Android user needs an Antivirus on their device.
What's An Android Virus?
Before we continue the discussion whether an Antivirus is a necessity or not, we must clarify what an Android virus really is. Android platform is the most popular mobile OS. This has grabbed the attention of various virus or malware creators. A virus is a malicious code that has the capability of stealing your data or cause you harm in any other form. It may irritate you by showing ads after ads, or simply steal your valuable data or credentials and cause you mental or financial trouble. These viruses mostly come from downloading apps from untrustworthy sources. But that doesn't mean the official Google play store is secure. It has been noticed that sometimes malware can come from Google play store itself.
Although Google works really hard to make sure that no virus or malware enters the play store, sometimes this malware just slip into the store bypassing all the security measures. A recent example is an app called Virus Shield. This app posed to be an antivirus and came with a cost of $4.99. It had 50,000+ downloads and was on number 1 position in Google play's top paid apps section for quite some times. In reality, this app did nothing that an antivirus does. It just showed the animation or graphics of functioning as an antivirus but did nothing in the background. Of course, when Google found out about this, it removed the app from the store and refunded to those who had bought it.
You Really Don't Need An Antivirus
You know, Android is pretty secure if you stick to the apps from Google play store or other trustworthy sources like Amazon app store. If you stop using cracked or pirated version of apps & games, then you have already made yourself more secure than other Android users.
Another thing that you can do to stay safe is keeping "Unknown sources" off so that you don't sideload any app. However, some situation may arrive where you just have to turn "unknown sources" on, like installing apps from Amazon app store. In such cases, you should keep your faith in Google. From Android 4.2 and above, when you sideload an app for the first time, you'll be asked whether to verify sideloaded apps for safety. This ensures that the app you are about to install is checked for malware.
Should Anyone Use An Antivirus?
I've already made the point that it's not necessary to have an antivirus just for the purpose of dealing with viruses. But that doesn't mean you should not use an antivirus at all. Antivirus apps have a lot more features than just scanning apps for viruses. With an antivirus, you get features like Wi-Fi vulnerability protection, app locking, call blocking, app permissions, web shield, phone locator, etc.
So What Does This All Mean?
What I'm actually trying to say is that Android powers more than a billion phones and that's why hackers or virus makers won't stop doing what they do. I've stated the good things about antivirus, and I've stated how you can stay safe without using an antivirus. So it's up to you, whether you want to use an antivirus or not. According to me, if you stick to the Google play store, you won't really need an antivirus.