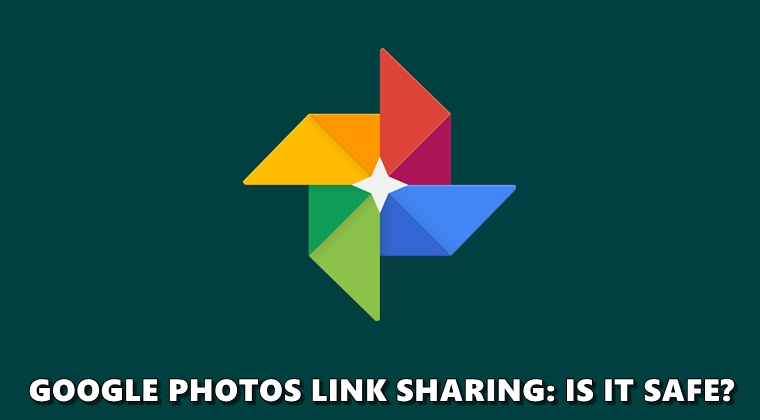 Google Photos is much more than just your everyday gallery app. It can create automatic albums of peoples and pets and provides the option to create movies, collages or animations. The addition of a markup tool and integration of Google Lens is an added advantage. But without a shadow of a doubt, its sharing feature is among the most useful tool. You could easily share all your photos via a single share-able link or by creating an album. These photos don't even have to be downloaded on your device. But this sharing feature of Google Photos has one glaring privacy concern that many might have failed to notice. Before we go on to describe this privacy scare, let's have a look at how this Share feature actually works.
Share Functionality of Google Photos
The Google Photos app has two different methods of sharing images, although they ultimately boil down to a single source. The first one involves the Create link features. In this, you just have to select the desired images, tap on the Share icon and choose Get Link. The app will now create a shareable link that you could now share in with your contacts. The other method involves creating an album with a said number of images and then sharing the same. This too is again shared via a link itself.
In both these cases, you are the admin and the person who receives the link is the receiver or participant. Before, or even after sharing the link, you have full control over whether the receiver could add their own images to your album or not. The same could be done by opening that link or album and tapping on the overflow icon. There you'll find the Collaborate option (see above screenshot). If you enable this feature and the receiver adds some photos to that album, you'll be notified of the same. So far so good.
Don't Miss: How to Manually Add Location to Google Photos
Could the Participant Add a New Member?
Now comes the question of whether that participant could add a new member on its own or not. The answer is in the affirmative. But fret not, Google Photos will again remind you in case a new user gets added to that album. Moreover, you being the admin could even block the newly added person as well (head over to Options and tap on the overflow icon next to that user's name and select Block user).
So till now, you have complete control over the members being added or removed. Moreover, you also hold permission to let others add their images to the said album. And at each point in time, you're being notified by Google Photos regarding all these changes. However, this is where things begin to go south.
Google Photos: A Privacy Scare?
Suppose you have created and shared a link with user B. As long as B does anything to this album, you'll be kept notified. However, this is only the case until B acts inside this shared link. To escape the administrative boundaries, he/she could easily use that link and share it with others. In doing so, he will now take over the administrative duties and could add as many users as he desires.
And in doing so, you, who was the initial Admin, wouldn't have any clue whatsoever. The same is the case with privately shared albums as well. This is because beneath each of these albums is a public share-able link too. Just select the image, tap Share and choose Create Link. It will now create a public link that person B could now share with anyone. You could even check it out yourself. Just create a random share-able link in Google Photos and try opening the same in Incognito Mode. You'll easily be able to access the image within that link. It doesn't require a login to your Google Account (see above screenshot).
You might now think that disabling the Share link feature might come in handy. Well, enabling that toggle does delete the Album (refer to the above screenshot). But it will only do so to the Album shared by you with person B. It wouldn't have any impact on the link/album created by person B, using your shared link, that he has already shared with others.
Don't Miss: How to Perform Manual Face Tagging in Google Photos
Could We Block Link from getting Further Shared?
So could you actually block the link from getting shared it via other participants of that album? Unfortunately no, you can't. This isn't any recent change in Google Photos. This has been the case since the beginning that many probably fail to notice. You could only hope that other persons with whom you shared the links/albums act ethically and add members and photos only in your created group. Doing so will always make you remain notified of any changes throughout.
Rounding off, we would suggest you think twice before sharing your personal moments via Google Photos. Who knows where these images might ultimately end up? However, there isn't any fool-proof method that will guarantee that it doesn't happen. This is because even if you share your images via some other media, they could still be shared with others without you have much of a clue. But Google Photos provide an extremely easy method of doing so, hence chances of being a privacy scare are much greater in this app. After all, who wouldn't use an app that allows image sharing without even downloading them!
Read next: Get Google Photos Unlimited Storage for Free