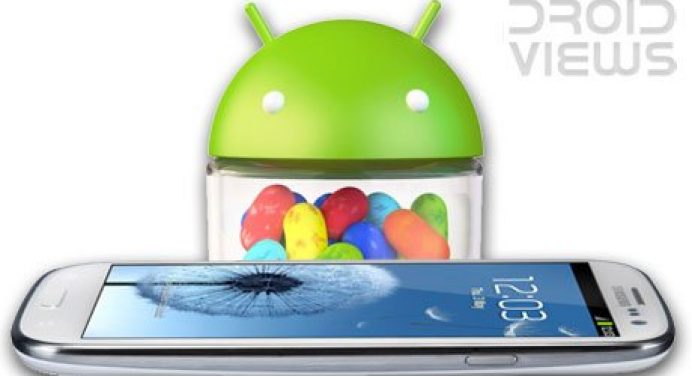 Samsung is very excited with the whopping sales of its current flagship the Galaxy S3. This is one of the reasons that the phone was the first to receive the Android 4.1.1 JB update that very quickly followed by Android 4.1.2 update with the so called "Premium Suite" features. Both the updates were started from Poland and are still being pushed out for other countries via OTA and Kies. The latest additions in the Android 4.1.2 roll are countries like the United Kingdom, Italy (Vodafone), Ireland (Vodafone), Slovenia (Si.mobil), Spain (Vodafone), Germany, Switzerland, etc.
The Galaxy S3 user in these countries should now be getting the firmware update notification. If you have not got the Jelly Bean yet or having some problem in updating via Kies or OTA, you can download the full firmware file and install it manually. Having installed the 4.1.2 JB update, the phone will be graced with an updated gallery, camera enhancements including "Best Face" mode, improved sharing capabilities with Group Cast and S Beam, and plenty more. As mentioned previously, the Premium Suite also includes Samsung's multi-window capabilities for running multiple apps simultaneously. To know more about the Premium Suite Upgrade for the Galaxy S3 features and get acquainted with them, do not forget to view our detailed review below.
Download Android 4.1.2 Firmware SGS3:
Below you can download the new 4.1.2 firmware for your country. After downloading the firmware zip, you need to extract it to find the.tar.md5 file that will be used while flashing it with Odin. If you are from a different country and have the international/ carrier-free Galaxy S3, You can install any firmware that has not a carrier/operator name in brackets.
United Kingdom: I9300XXELL4_I9300OXAELL4_BTU.zip
United Kingdom (Vodafone): I9300XXELL5_I9300VFGELL1_VOD.zip
France: I9300XXELKC_I9300OXXELK4_XEO.zip
Germany: I9300XXELL4_I9300DBTELL1_DBT.zip
Switzerland: I9300XXELL4_I9300AUTELK2_AUT.zip
Spain (Vodafone): I9300XXELL5_I9300VFGELL1_ATL.zip
Italy (Vodafone): I9300XXELL5_I9300VFGELL1_OMN.zip
Romania (Vodafone): I9300XXELL5_I9300VFGELL1_CNX.zip
Ireland (Vodafone): I9300XXELL5_I9300VFGELL1_VDI.zip
Having downloaded the firmware, you can proceed to the installation tutorial to flash it easily and safely.
How to Install Android 4.1.2 Firmware on Galaxy S3: Link