Search Results - how to install rom
SOSP or Snapdragon Open Source Patch is a custom ROM which can be installed on top of your current ROM in the form of a Magisk Module,
The MIUI 10 stock camera app can now be installed on AOSP ROMs running on the Poco F1 to take the best photos possible from the Poco F1
Good news for OnePlus 3 and OnePlus 3T users! GZOSP ROM brings Android 9.0 Pie to OnePlus 3 and 3T. Just download the ROM and Android
The OnePlus 6T is the company's second flagship for the year and it replaces the OnePlus 6 as the company's latest.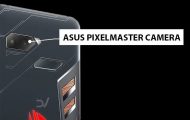 Smartphone cameras have come a long way since 2007 and Apple's iPhones don't necessarily have the best camera on a
Xiaomi Poco F1 has been all over the news following its launch, at least in the consumer technology sector. The device offers amazing
Most Android manufacturers are quite bad when it comes to supporting their devices with regular software updates even for the agreed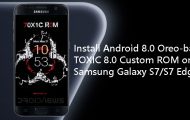 Samsung Galaxy flagships are the most popular Android devices released each year without a doubt. Whether you like the devices or not