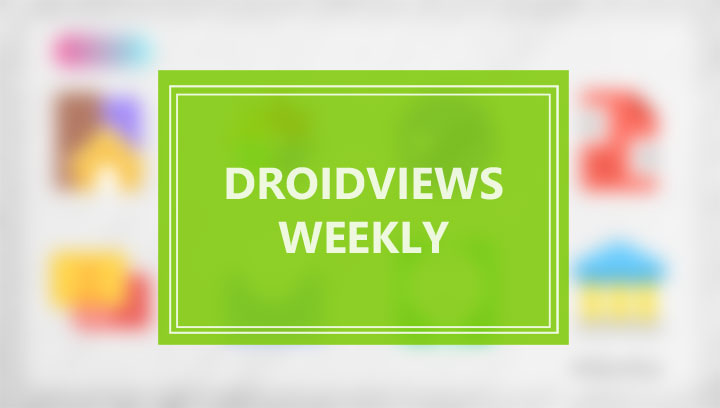 Welcome to the latest round-up of DroidViews Weekly. There are tons of apps and games in the Google Play Store and hundreds are added every day. Although we, at DroidViews, try our best to cover all the amazing Android apps and games on daily basis, we cannot review each and every one of them.
That's why we have started this section where we will share with you 5 new/old/recently updated awesome Android apps and games which we find useful and fun but were not able to share with you earlier.
This week's edition features a meditation app, an audio-visual simulator, a distraction blocker, along with two awesome games for you to check out.
Aware: Meditation & Mindfulness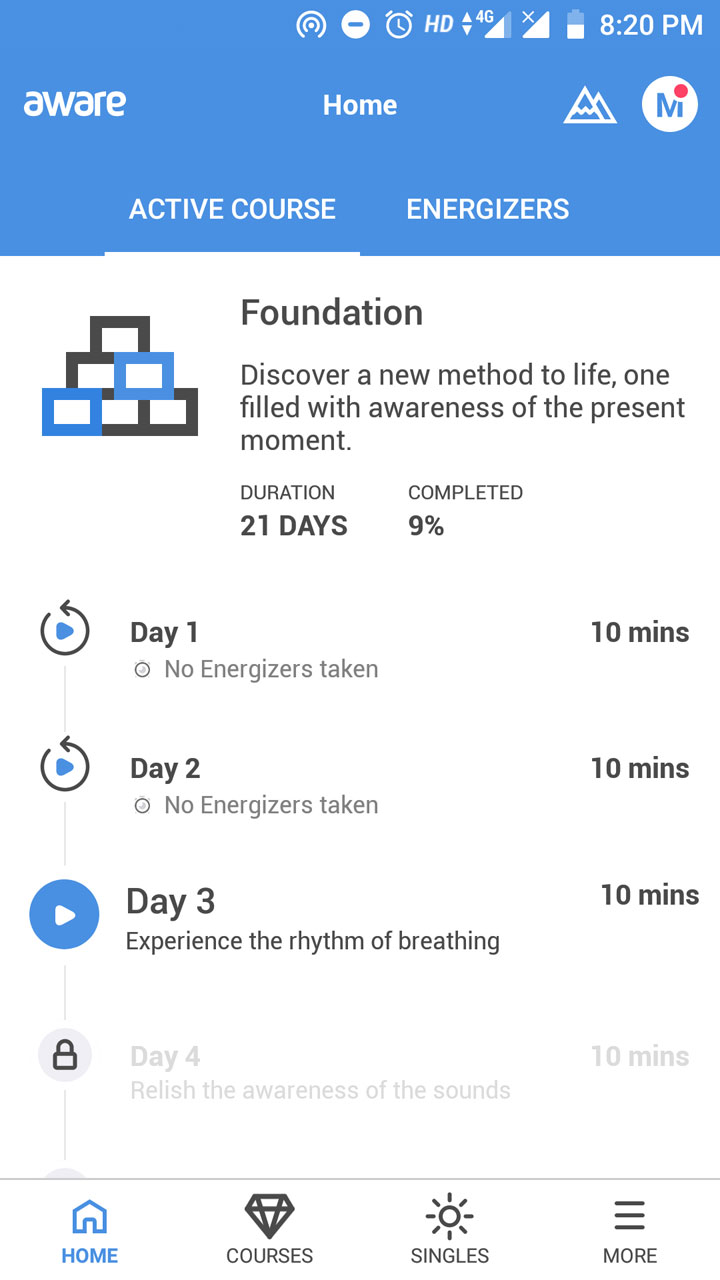 Ours is a generation buried under pressure. And the best way to deal with pressure without killing your productivity is through meditation.
The Google play store has tons of apps aimed towards teaching you how to meditate and free your mind. The one I've been using lately is called Aware.
Aware has various courses that you can enroll in, including a 21 days foundation course. Each course is designed specifically to challenge various issues like stress, focus, sleep, depression, etc. Sounds good? Check it out.
You may also like: 6 Essential Android Apps You Must Get
Just Rain
Just Rain is a soothing audiovisual rain simulator that will help you relax. The intensity of rain can be customized all the way from drizzle to downpour by performing a simple swipe gesture on the screen.
Detox Procrastination Blocker: Digital Detox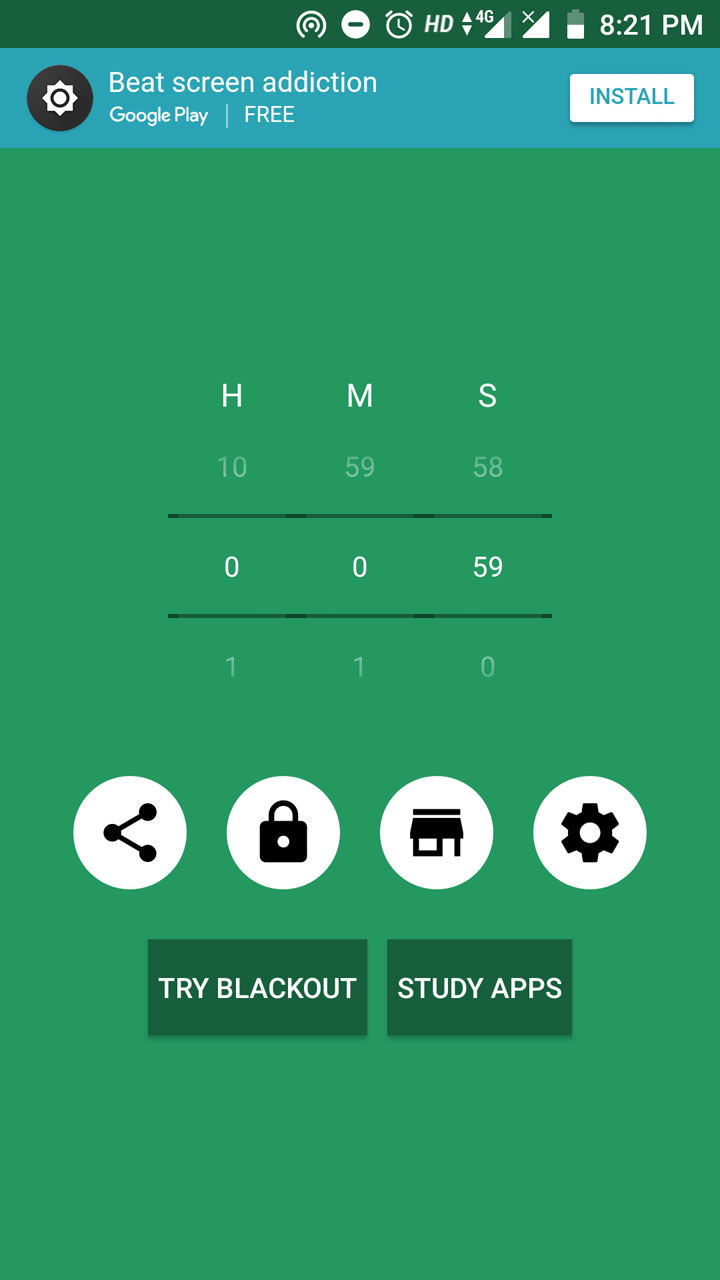 Detox helps you in minimizing procrastination by completely locking your device for a set period of time. The app has a simple UI, just enter the duration for which you would like to lock your phone and focus on your work. Once you've set the timer, tap the lock button below and your device will be locked for the set time. Now you won't be able to use your phone for anything except answering incoming calls till it's locked.
Up Left Out
Up Left Out is a minimal puzzle game in which you have to unlock all the elements present on the board. You can move the elements around by swiping them in the desired direction. It has 50 levels and doesn't have any form of ads or In-App Purchase.
Up Left Out has relaxing music and soothing animations that mesh well with the gameplay and make it better.
Okay?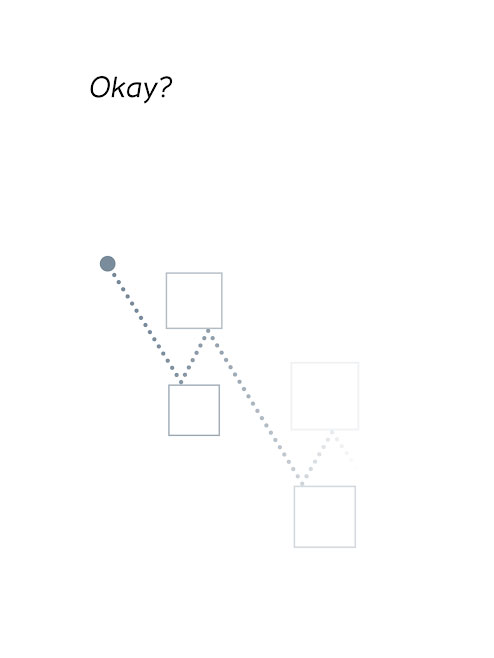 Okay? is a simple game which makes use of a simple mechanism for it to work. Just swipe your finger to create a path, trigger the ball, and clear the board. It's not some high graphics & action-heavy game. It's a simple game for those who don't like loud games with tons of controls.
Must read: 10 Outstanding Space Games for Android
What makes Okay? unique is the planning behind each level. At all levels, you have to do the same thing, yet each level is different from the other.
Another cool thing about Okay? is that it's free and doesn't have any ads or In-App Purchase related to the gameplay. You can, however, donate some money to the developer. Well, how much money? Pay whatever you want.
Recommended for you: 7 Useful Android Apps Which You Won't Find in the Google Play Store