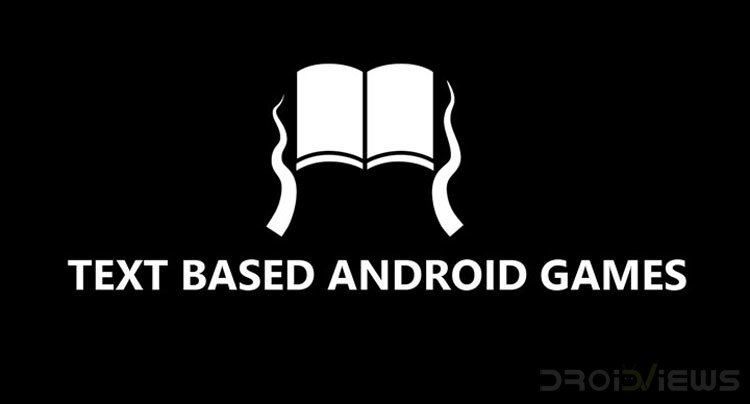 While the mobile gaming sector has been dominated by games with heavy and 3d graphics, text-based games have managed to generate a fanbase of their own. Some people don't really care about the visuals or the sounds as long as the story is good. I'm one of those people and I've been playing games they are solely based on texts for a long time. Here are a few amazing text-based games for Android that I think are worth mentioning.
Horror in the Darkness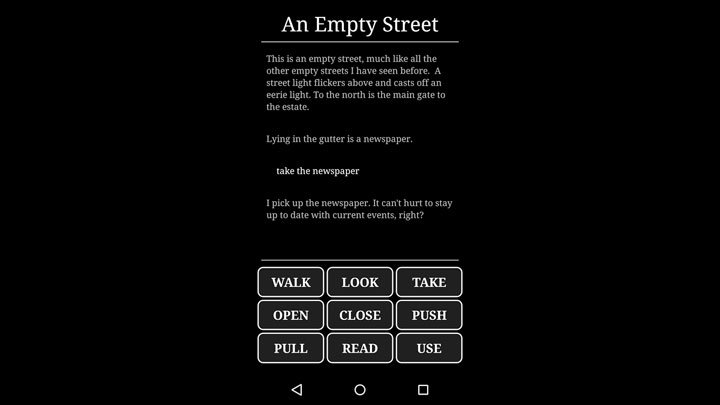 Horror In The Darkness is a story about a former soldier of the World War 2 who now works as a private detective. While he doesn't earn much, it's enough to pay the bills. One day, the widow of his old friend asked him for his help. What happens next is something he couldn't have been prepared for. This is the story of bizarre and uncanny events waiting to be explored.
Horror In The Darkness is inspired by the works of H.P. Lovecraft. The goal of the game is to explore, investigate, put together clues, and solve the puzzles to uncover some dark secrets.
[googleplay url="https://play.google.com/store/apps/details?id=nz.co.karmicshift.horror"/]
Magium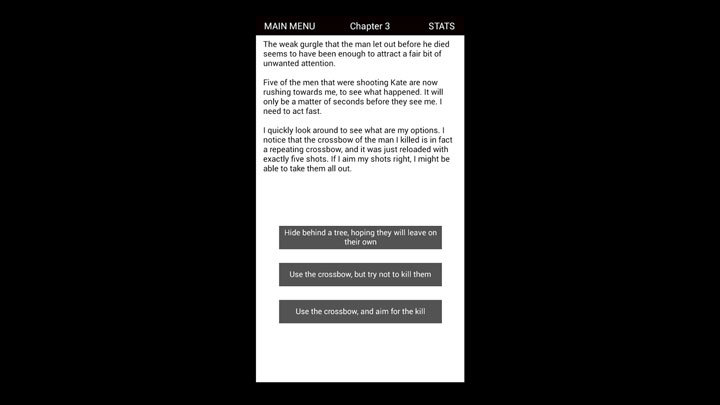 Magium is a text adventure game in which you choose your own story. In the game, you play as Barry, an ordinary guy who joins the deadly mage tournament against the most powerful mages in the world in the hopes of using the prize to fulfill his lifelong dream of becoming a mage himself.
Don't miss: 7 Useful Android Apps Which You Won't Find in the Google Play Store
Magium is an interactive story hence the choices you make with affect the outcome of the story.
As the game progresses, you'll learn about the people you are with and the place you are at. Along the journey, you'll make some friends and some enemies.
The game is divided into several books so there's a lot of content to be enjoyed.
[googleplay url="https://play.google.com/store/apps/details?id=com.magiumgames.magium"/]
A Dark Room
A Dark Room is text-based Role Playing Game for those who like exploration. The game starts with one button that lets you light fire. The more you use it, the more strangers will appear. This will increase the need for additional resources.
A Dark Room is an interacting driven story in which the decisions made by the player can affect the scenario.
[googleplay url="https://play.google.com/store/apps/details?id=com.yourcompany.adarkroom"/]
Lifeline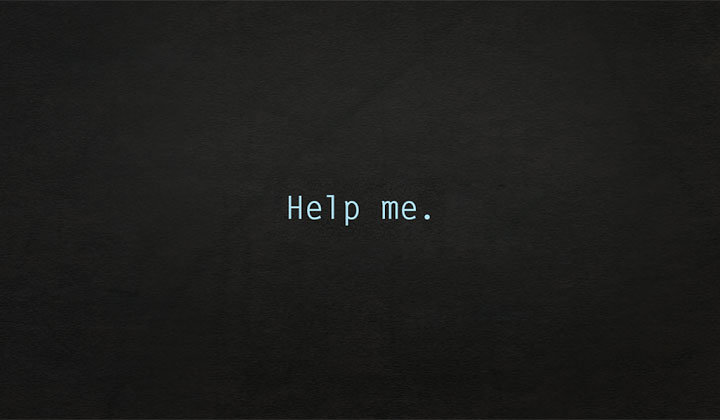 Lifeline is a thrilling text-based game in which a scientist named Taylor is stuck on an alien moon after being involved in a spaceship crash. He is the only survivor in a strange world. Your goal is to help Taylor and guide him to safety. All the decisions you make can have either positive or negative effect on the life of Taylor, the scientist. All this happens via texts. You get two choices every time. While one can save the character, the other one can lead him to death. Since all of this is happening in real time, a sense of thrill and excitement is attached to the game.
Must see: 5 Fun Brain Games to Exercise Your Mind
[googleplay url="https://play.google.com/store/apps/details?id=com.threeminutegames.lifeline.google"/]
Choices That Matter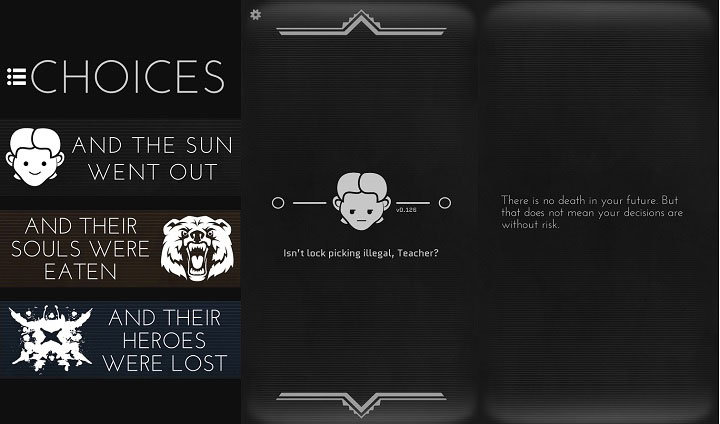 Choices That Matter is an interactive story game that's similar to the classic Choose Your Own Adventure books, just like Magium.
Choices That Matter has 3 different stories.
And The Sun Went Out
And Their Souls Were Eaten
And Their Heroes Were Lost
[googleplay url="https://play.google.com/store/apps/details?id=au.com.tinmangames.choices"/]