Just rewind to 2007 that is ten years ago or a decade ago, in those days we hardly had any apps to simplify our mobile experience as it is today. Apps have become an integral part of our daily lives and have made us purchase that brand new smartphone for more than just calling and texting. Speaking of which, today there are apps that cover pretty much anything you want to do. You want to cook, plan your vacation, socialize, educate yourself, manage your bank account, sell or buy products and you name it, all at your very fingertips. Sure, apps are meant to simplify our lives and experiences with our smartphones in general, so naturally the apps we select also should help make mobile experiences even simpler. What I have for you DroidViews readers out there are four best apps you should be using right here right now at the very moment. Join me to find out.
FlySo
In the past decade or so, It has never been super easy to connect to our near and dear ones regardless of where they lived. With the introduction of social media platform Facebook, thirteen years ago that is way back in the year 2004 by Mark Zuckerberg along with his fellow Harvard College students and roommates, people have found an instant way to connect with others.
Moreover, Facebook was also one of the first social platforms that revolutionized the way we connect to millions of hearts around the globe. Don't worry, folks, Twitter is also worth mentioning here. In the recent past, we have seen quite a few social media platforms emerge apart from the said Facebook, such as Instagram (which is now facebook-owned), Snapchat and Kik to name a few. No, I did not forget Google's own Google+, a kind of competitor to Facebook
Must Read: Top 5 Satellite Navigation Apps for Android
I know you people have been waiting patiently for me to detail about the app FlySo. As we all know that Facebook, Instagram, Twitter and Google+, all have their dedicated app for Android which makes it even easier than ever to connect and share with your loved ones around the globe. But to fulfill your social media needs you would have to jump to and fro these mentioned apps from time to time. Not anymore because an app called Flyso has come to your rescue. What this neat little app does it that it combines all the four above mentioned apps into one single app. Scroll sideways to switch between Facebook, Instagram, Twitter and Google+, all in this one neat little app. See for yourself in the screenshots below.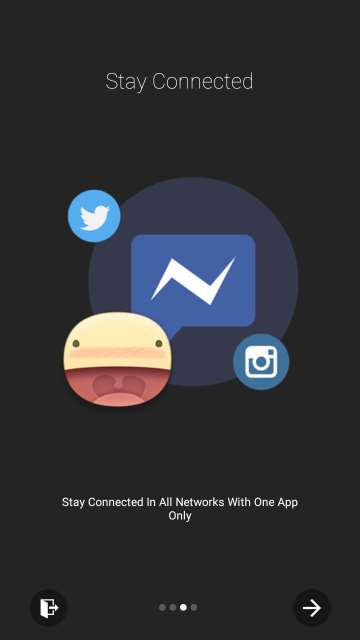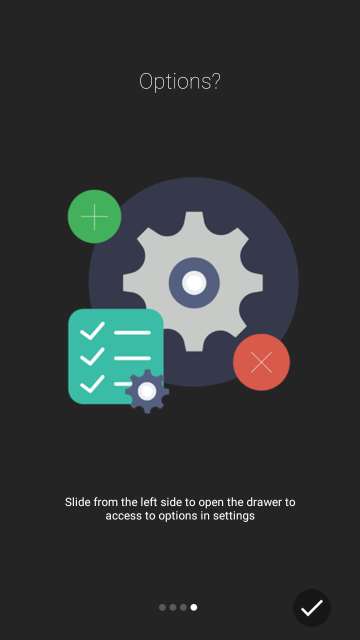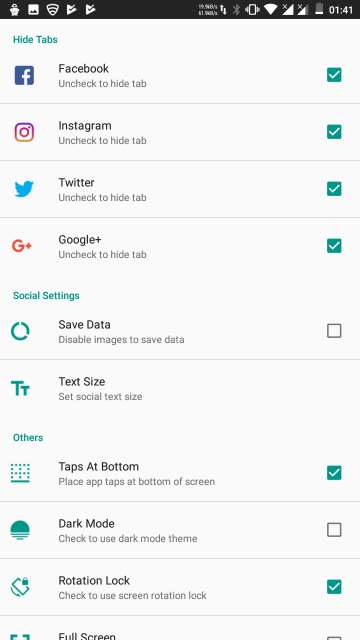 The only thing you have to do is to grant FlySo certain permissions and you are done. Next, you can log in your favorite social apps and enjoy. Google+ is not enabled by default. To enable it, slide from the left edge to access the hamburger menu, go to settings and tap Google+ as shown in the screenshot above. Moreover, you customize the app further more in the settings menu. Few more screenshots from the app are below.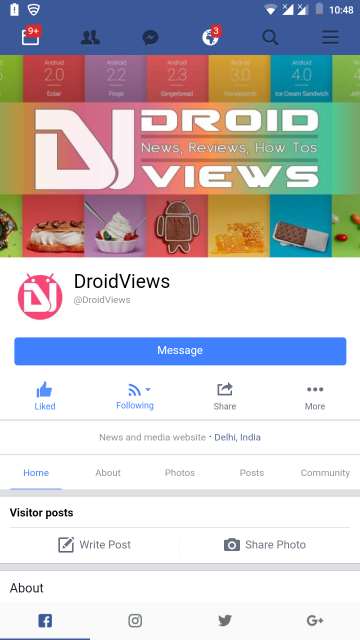 Download this neat little app from Google Play Store via the link given below:
Text Converter – All in one
As the name suggests, this app converts texts you specify in the text-field into decorative and stylish ones. Moreover, this app has the capabilities to convert a text into binary, hex, ASCII, turn the text upside down among many others.
The feature which I feel users would enjoy is to create decorative and stylish texts as I mentioned above that would make it perfect for using them in various Instant Messaging platforms. Tap and hold any style of text to copy or share them anywhere you wish to. Let the screenshots speak for themselves below. Go through them carefully.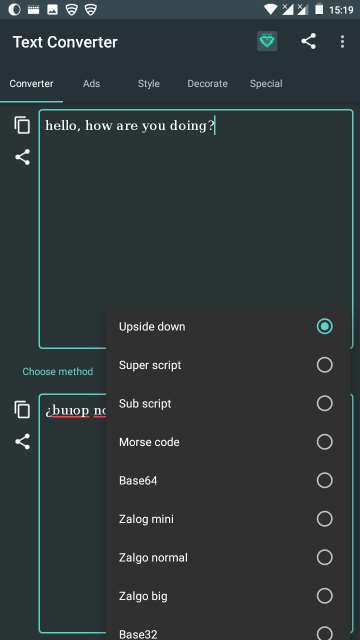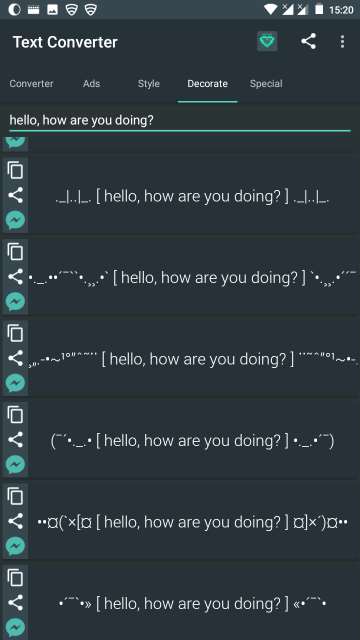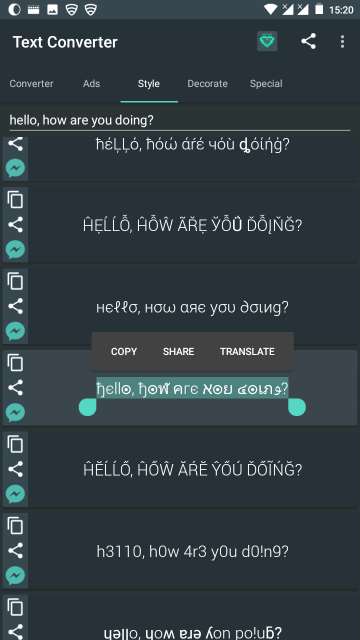 Download and install from the Google Play Store:
Don't Miss: Action Launcher's Latest Update Brings Google Feed Integration Without Root
Screenshot Assistant
Yes, I know at times it is a bit of annoyance to use those stupid button combinations to take screenshots on the phone. Those button combinations vary from device to device or manufacturer to manufacturer which is also equally annoying if you keep switching phones every now and then. Worry not, an app called Screenshot Assistant simplifies things by allowing you to take screenshots by just a tap and hold of the home button on your device.
Moreover, you are also provided with the ability to crop the screenshot then and there and eventually share it to anywhere you desire. But before you begin to take screenshots, during its initial setup Screenshot Assistant says you to change your default Assist app to allow the app to use the tap and hold function of the home button on your device. Dive in the screenshots to see for yourself.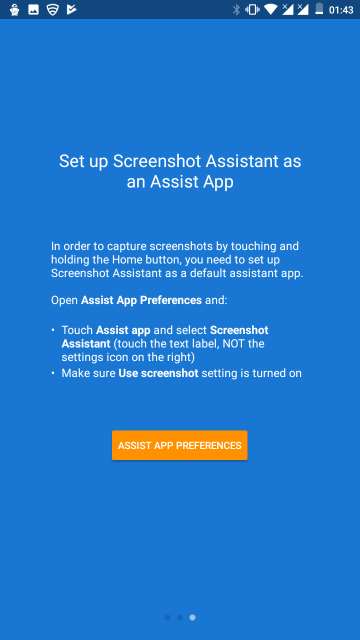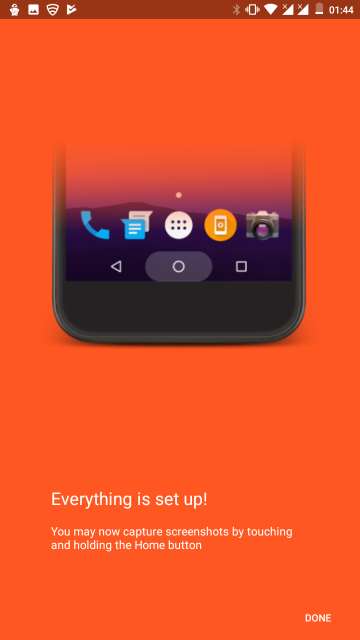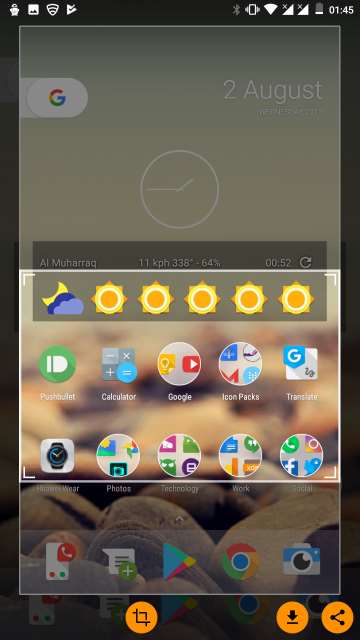 Download from the Google Play Store:
Recommended reading: How to Schedule and Send Automatic SMS Replies on Android
Volume Notification
This little app is what I was wanting for a very long time. This app allows your phone's volume button to take rest. In the sense that it gives you the ability to add call, notification, ringer volume toggles to Android Nougat's Quick Settings menu. Now don't even tell me that you do not know how to add Quick Settings toggles on your Nougat powered device. You can also have a persistent notification shown in the notification bar but I prefer the Quick Settings toggles.
On Android Marshmallow and lower you get a persistent notification in the notification bar instead as those versions of Android simply don't have the ability to add additional Quick Settings toggles. If in case you can't reach the volume button of your phone for any reason or just want to go the full touchscreen route, then this app is for you. I find this super convenient, your mileage may vary. Screenshots at your disposal below.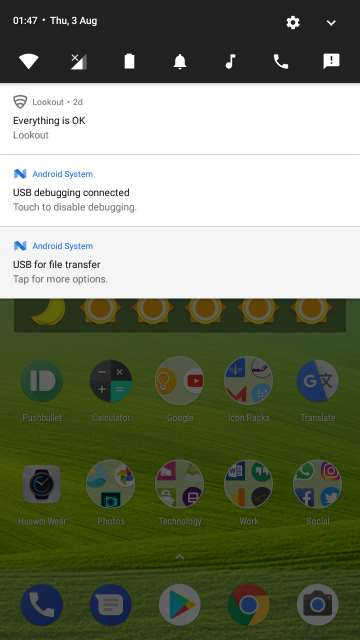 Download directly from the Google Play Store:
Also Read: Get iOS 11 Control Center on Any Android Device
And there you go folks, on my personal selection of four best apps you should be using right now. Don't shy off and feel completely free to chime in the comments on your experiences with these apps. Au revoir les amis!.