Since the launch of Android OS back in 2008, it has received very significant improvements and updates. With a new version of the OS, we get new features, new tricks, more stuff to make it easy to operate and useful. Here are 3 very simple and useful Android Lollipop tips I think every Android user should know.
1. Swipe Trick in Calculator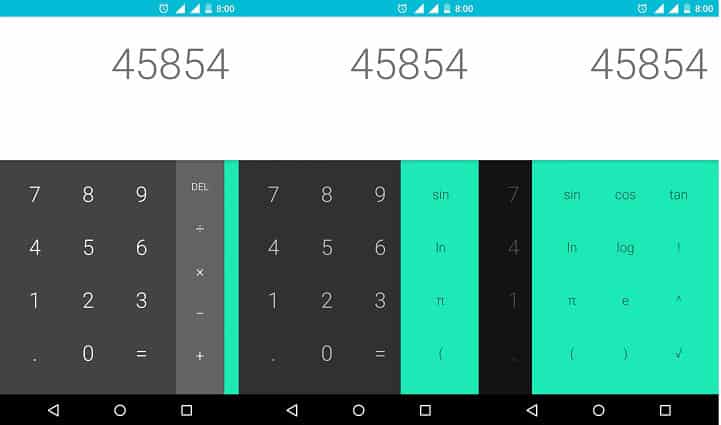 A Calculator is available in every Android phone and is useful to almost everyone. The Lollipop update has brought about some new changes in the app. It can easily perform simple but large addition, subtraction, multiplication, and division that might take some time for you. But did you know that it also has options for finding out the square root, sin, cos, tan, log, and few other related stuff?
All these options can be accessed by performing a swipe action from the right of the existing functions. To be more precise, swipe from the green-ish colored bar on the right edge of your screen.
Another simple calculator trick is to long-press the "DEL" button to delete all the numbers at once. Try this Android Lollipop tip to make better use of the calculator on Android devices.
2. Fix "Camera failed" Problem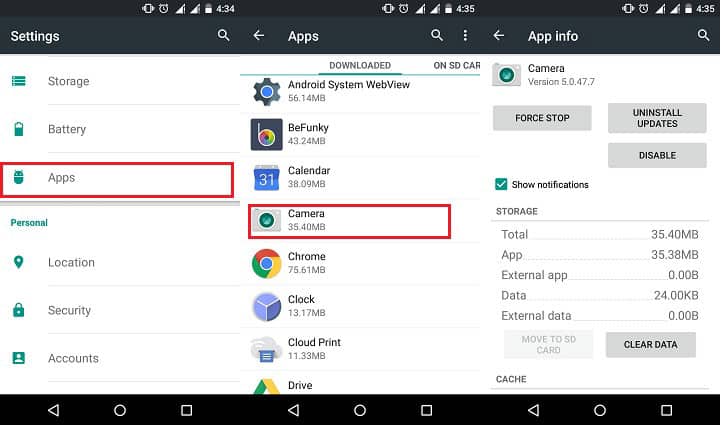 I have never faced this but it is a quite common problem among fellow Android users. Sometimes the camera app will not open and a pop-up appears on the screen stating "Camera failed". Here's how to fix it.
Open your phone's settings app
Go to "Apps manager" or "Apps"
Look for "Camera" and open it
Tap on "CLEAR CACHE". This should fix the problem
But if the problem is not fixed yet, try clearing app data.
This again is a very handy Android Lollipop tip. Try it now!
3. Fix No Audio Problem in Motorola Moto 3rd Generation
Alright, this happened with me a few days back. Everything was working fine and then all of a sudden there was no audio on my phone. It won't ring when a call comes, it won't make a sound when a notification comes, no audio is games, no audio in music or videos. But everything worked fine if I use a headphone; everything was audible.
When I looked for it on the internet I came to know that other users of this phone have also faced this problem and a lot of them were saying that the speaker of the phone is damaged and I'll have to get it repaired.
But that's not the problem and you can fix it by yourself without giving it in repair. If you own a Moto G3 and are facing this problem, here's how to fix it.
Turn your phone off
Press and hold volume down and power button simultaneously for a few seconds and then release the buttons
Now you'll see various information on the screen about your device
Use the volume buttons to navigate to "Recovery"
Press the Power button to select it
Now you'll see an Android with an open chest on the screen
Now press and hold the power button for a few seconds and then press volume up button
Now you are in recovery mode
Navigate using volume buttons until you find "Wipe cache" or "wipe cache partition"
Press the power button to select it
Once the cache is clear your phone will reboot
The problem should be fixed now
With the hope that the 3 Android Lollipop tips mentioned above will help you, I end this article here.