Although the world is moving towards streaming music with services like Spotify and Apple Music, there are still a lot of people who like to keep their music offline. I'm one of those people.
A music player is an important requirement for listening to music without any hassle. An intuitive and easy user interface can make or break the experience. Sure, you got your old reliables like PowerAmp, Phonograph, and Shuttle music player. But, trying some new apps doesn't hurt anyone, does it? And, after all, new is always better ;). Anyway, here're our list of 3 new music players for Android,
Auracle Music Player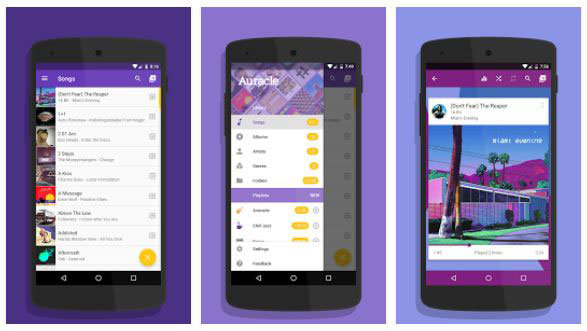 Auracle Music Player is a material designed offline music player that's available in the Google play store but with the "unrealized" tag. The app is still under development. But, I've been using it for a while and haven't faced any major bug or issue.
Auracle has an extremely simple and clean user interface. The main screen shows all your songs along with their respective album art. The floating shuffle button is also available. A swipe from the left edge gives you shortcuts to album, artists, genre, folders, and playlist.
Auracle is built around the concept of queues. You can add a single song or a whole album to the queue. Other than that, it has all the basic features like home screen widget, lock screen playback controls, tag editing, album art download, embedded lyrics support, Android Wear support, etc.
Musicolet Music Player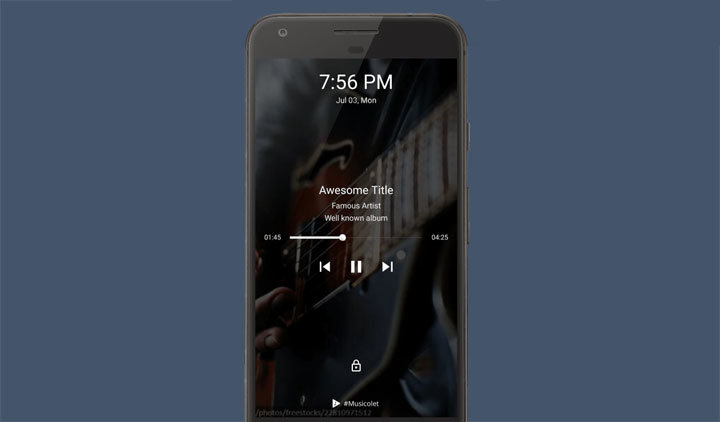 Musicolet is another music player that heavily focuses on queues. In fact, if you want, you can create as many as twenty different queues.
Musicolet has a simple and minimal design. I like how clean and arranged everything is. It has a few neat tricks like a single tap on the album art shows embedded lyrics. It does support the essentials like a sleep timer, folder browsing, equalizer, tag editor, etc.
Don't miss: VLC 3.0 is the Perfect Media Player for Android
Musicolet has light, dark, and AMOLED themes to choose from and a bunch of bright accent colors.
Musicolet also has the option to enable its own lock screen. It looks cool. Other than that, it has a lot of customization options like embedded lyrics, home screen widget, and notification appearance.
Retro Music Player
Retro Music Player is a hybrid of Android and iOS design. It combines the look of the traditional Android music player and Apple music. The end result is a bit crowded but looks really good.
Retro Music Player has all the features that you could ask of from a music player – home screen widget, lock screen playback controls, embedded lyrics support, lyrics downloader, tag editor, Last.fm integration, multiple themes and accent colors, and a lot more.
Also see: DDB2 – a Powerful Music Player for Android You Must Try
The thing that I like the most about Retro Music Player is the option to customize the Now playing screen. It has various styles to choose from. But the best one is called Tiny. It's something that you must try on your own to know how awesome it is. This style is extremely clean and minimal – simple text mentioning the artist, album, and song name, on a dark background. The sleek vertical animation as the song progress is awesome. I love it.