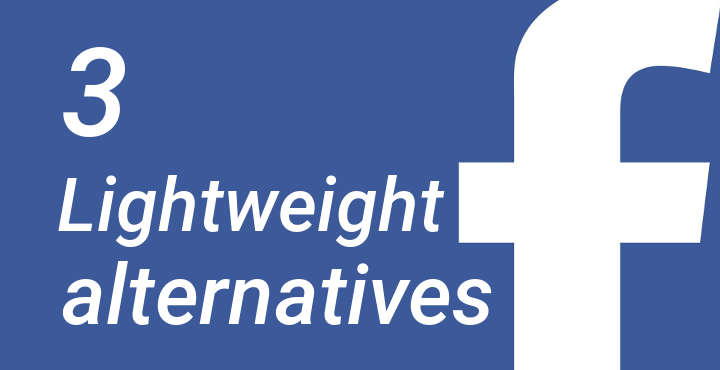 Facebook is probably the most popular social media app. Every person with access to a data connection has a Facebook account. Today, we bring you e lightweight Facebook alternative apps that will consume fewer resources of your phone than the regular Facebook app.
The official Facebook app has been growing both in size and hardware requirements since its first release. Soon, lower-end devices started having trouble running the app. Also, at some point, Facebook decided that the messaging feature of the Facebook network should be accessible only by the separate Messenger app, which made things even worse. This move got lots of people frustrated.
Off-course, Facebook responded to this by introducing lighter versions of its apps, Facebook Lite, and Messenger Lite. These were designed to be lighter, not only on resources but on Internet Data usage as well. Facebook Lite also allows messaging through the app, without the need for an external Messenger app. Lite Apps still require a big amount of permissions to run and can be slow, making the experience pretty bad on some budget devices.
Fortunately, there has been some interesting development of third-party apps, trying to provide a mobile solution for Facebook while staying away from the overhead of the official apps. All of them are actually wrappers over the mobile version of the Facebook site. The first one that became available was Tinfoil, offering a very basic experience and requiring no permissions at all from the Android System to run. Tinfoil is still available today. Many more apps came up later based on Tinfoil. Some of them bring some exciting additional features too.
Don't miss: Top 5 Satellite Navigation Apps for Android
3 Lightweight Facebook App Alternatives for Android
Following are three of these apps, selected based on their features, resources usage and looks:
1. Metal for Facebook and Twitter
Price: Free / Paid version with Material Design Theme
This app also supports Twitter, providing a two-in-one solution. It weights around 3 MB and it comes with a nice User Interface. The user can customize the update sync interval and enable an app lock using the fingerprint sensor if it is available, or a password.
Furthermore, Metal provides a nice custom feature called Metal Bar. This actually puts a persistent notification on the notification drawer which opens up a Facebook overlay when clicked and enables the user to quickly interact with Facebook while another app is open. Messaging is supported through the app.
[googleplay url="https://play.google.com/store/apps/details?id=com.nam.fbwrapper"/]
2. Friendly for Facebook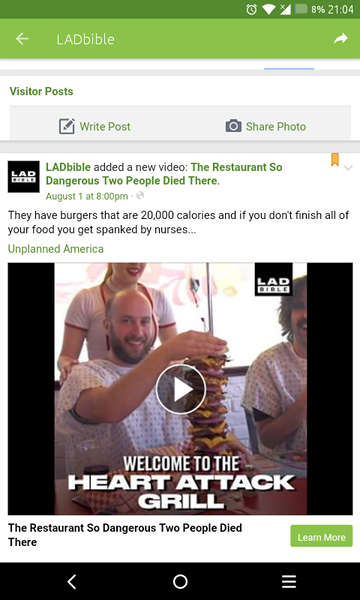 Price: Free / Paid version with Ad-Blocker
Must read: Dark-Themed App Replacements for Stock Apps on Your Android
Friendly app's features include downloading Facebook videos, blocking of Facebook Ads (Paid version) and filtering the posts displayed on the news feed with keywords. It can lock an account using the fingerprint sensor or a password and offers a theme-able Material Design User Interface. There is no need for a separate Messenger app since it takes care of messaging too. Moreover, it supports multiple Facebook accounts and has a configurable notification check frequency.
[googleplay url="https://play.google.com/store/apps/details?id=io.friendly"/]
3. Simple for Facebook
Price: Free with Ads / Paid with Ad-Blocking support
As its name suggests, it is one of the simplest Facebook apps available. It advertises itself as the fastest and smoothest Facebook wrapper on Play Store. Despite its simplicity, it still manages to provide a configurable User Interface with Themes support, application PIN lock, and customizable notification check interval. The paid version allows blocking of Facebook sponsored Advertisements. Finally, Simple has access to Facebook messages, so an external messenger app is not needed.
Related reading: 9 Lite Apps to Save Space and Reduce Data Usage
[googleplay url="https://play.google.com/store/apps/details?id=com.creativetrends.simple.app"/]
Note: All the above apps require Android 4.4 and later.