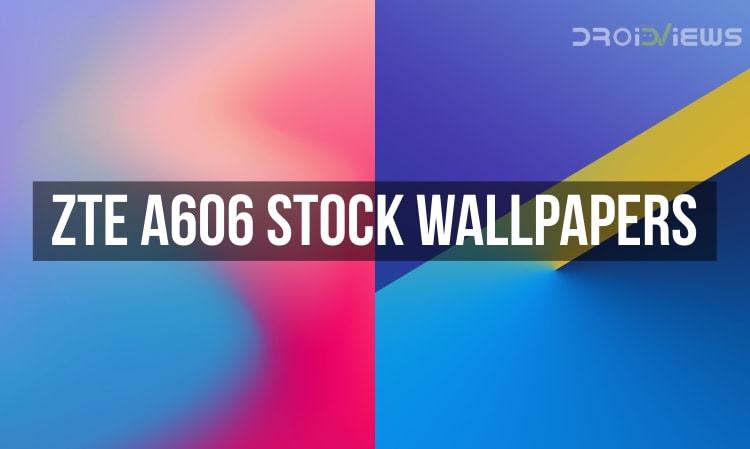 ZTE is all set to launch the latest smartphone in the ZTE Blade series which will be named as the ZTE Blade A606. Apart from that, the smartphone is expected to be an Android Go-powered smartphone. This smartphone will have a 5.45-inch display along with 2GB of RAM.
ZTE A606 Specifications
The specifications of ZTE A606 start with the smartphone's 5.45-inch display which is an HD+ one having a resolution of 720 x 1440 pixels. The smartphone will be powered by a 1.3 GHz processor which will be a quad-core one. Along with that, the ZTE Blade A606 will have 2GB of RAM and 16GB of internal storage.
In the camera department, the smartphone will have a 5MP back camera and a mediocre 2MP front camera. The smartphone will be powered by Android 8.1 Oreo which will be based on Android Go, a Google-provided version of version specifically for low-end devices. The device will not have a fingerprint sensor and there will be a 2600 mAh non-removable battery. As you can guess with the specifications and the smartphone being an Android Go one, it is indeed a very basic entry-level smartphone which is expected to be priced at less than $100.
Download ZTE A606 Stock Wallpapers
ZTE A606 also known as the ZTE Blade A606 was recently seen on TENAA. The smartphone is slated to launch very soon in markets around the world. However, you would not have to wait for the smartphone to launch in order to get the stock wallpapers from ZTE A606.
This is because we can now share the stock wallpapers of ZTE Blade A606 with you. There are 2 wallpapers found on the ZTE Blade A606 as of now which we believe are the only wallpapers. Talking about both the wallpapers, they are abstract in nature. They are also available in HD+ resolution and the dimensions of these wallpapers are 720 x 1440 pixels.
In order to take a look at these wallpapers, head over to the below section. Moreover, you can also download the wallpapers one by one onto your device. Another way to download the wallpapers is by downloading the zip file attached below which consists of both the wallpapers from the ZTE Blade A606 in original quality.
Download Links
Related downloads: