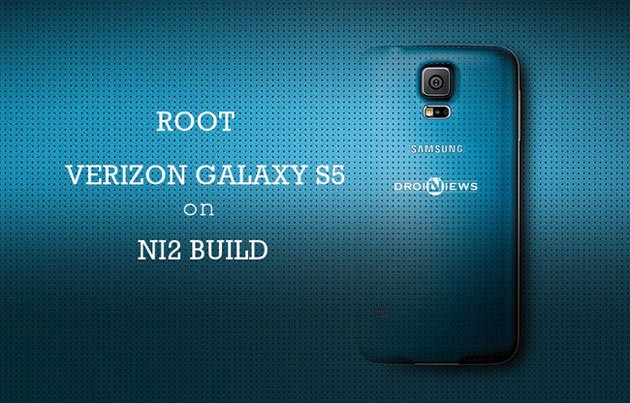 Samsung Galaxy S5 is the current flagship device of Samsung company which is packed with an armada of premium hardware components. The Galaxy S5 offers a butter smooth experience to the user and would easily satisfy the user without any doubt. However, as an Android enthusiast and advanced user, I always intend to get the best out of the device and the Galaxy S5 is no exception. The device is no good if it's not rooted. Let's see how to update Verizon Galaxy S5 to Android KitKat (4.4.4) and root it on the NI2 firmware.
The Verizon Samsung Galaxy S5 is one tough device to get it rooted. It created problems while rooting in the initial days of release when it was on 4.4.2 KitKat. The situation is so tense that the XDA developers community had announced a lump sum $18000 dollars bounty to whoever successfully gets it rooted. Finally, the Towelroot developer geohot from XDA developers is the one to successfully root the device.
However, things got out of hand once again with the release of Android 4.4.4 KitKat by Google as the Verizon Galaxy S5 again failed to root on the new version of KitKat. So developers and enthusiasts tried many workarounds to get the device rooted again. They successfully rooted the device on NHA firmware based on 4.4.4 KitKat but surprisingly Samsung released NI2 build for the device which messed up the things again.
In this guide, we will show you how to retain the Root on Verizon Galaxy S5 on Android 4.4.4 KitKat (NI2 build). Follow the guidelines carefully and root your device with as minimum hassle as possible.
Warning
This Guide is intended only for the Verizon Galaxy S5, not for any other variant or device of Samsung. Be extra cautious when you choose the firmware builds as flashing wrong firmware might result in a bricked device.
Rooting and flashing firmware will void your device warranty either temporarily or permanently. You alone are responsible for any consequences that might occur during the process. DroidViews or any of its community members shall not be held responsible for any damage to your device.
Prepare Your Device
Charge your Galaxy S5 above 60% battery level to avoid shutdowns during the process.
Enable USB Debugging.

Install

Samsung

USB Drivers on your computer.

Backup your device storage, Contacts, SMS, etc. using Google Sync service or any third-party app.

Download

the Odin flashing tool and extract the downloaded zip to your PC, so now you have Odin3.09 folder: Odin3 v3.09.zip 
This guide involves a lot of flashing process that involves flashing firmware and kernels using Odin Flash tool. It is recommended that you should be well acquainted with the Odin flashing process. If you're not sure on how to flash firmware using Odin, then first go through the Odin Flash process before you start with the guide.
Update Verizon Galaxy S5 to Android 4.4.4
Extract the Odin zip file provided above on your PC.
The Odin firmware files will come either in .tar or .tar.md5 extensions. So, if the Odin flash-able file compressed using any archiving software, then extract the firmware file from the Zip file.
Move the downloaded .tar/.tar.md5

file from

the download

location to the Odin3.09 folder on the desktop.
Double-click on Odin3 v3.09.exe to start the flashing tool.
In the Odin window, make sure Auto Reboot and F. Reset Time are checked and everything else is unchecked.
Make sure that Re-Partition is not checked as this might corrupt your partitions.
Power off

your phone

. Now press the Volume Down, Home and Power buttons altogether until you see the warning screen, then use the power

button

to confirm and enter Download Mode.

Connect the device to the PC.
As soon as you connect, the Odin window will display the acquired ID:COM port on the top-left and message box shall display Added!! message.
Click on AP and select the firmware file.
Click on Start and the process will begin.
It will take a few seconds to complete the flashing process and upon completion will display a PASS!! message. 
Your device will reboot automatically after the process is finished.
Update and Root Vzw Galaxy S5 on NI2 Firmware
As we already discussed, you should be on the rooted NHA build before proceeding with the guide.
So If you're not on NHA build or made changes beyond rooting, re-flash the NHA firmwares G900VVRU1ANHA_G900VVZW1ANHA_VZW.zip (unzip the downloaded file first) by following the above Odin flash procedure (Don't do OTA to NHA). Then root the Galaxy S5 using Towelroot by following the procedure.
Once you're on rooted NHA build, you're all set to go.
Now, turn on your WiFi and take the OTA update to NI2 firmware. This might take some time, so be patient.
After the update put it back into download mode, and flash the G900V_NCG_Stock_Kernel.tar.md5 file using Odin.
Restart your device after it's completed and doesn't get fainted seeing some apps force closing, it is expected. Now click Ok until you are able to start Towel root app on your device.
Now select the Make it Ra1n button in the Towel root app to root your device.
Once again boot your device into the Download mode, flash NI2_stock_kernel.tar.md5 using Odin and restart your device once completed.
Now you should find everything normal on your device with root working flawlessly.
That's it. It's a bit long process, but a simple one. Let us know if you've any further doubts regarding the guide in the comments section below.