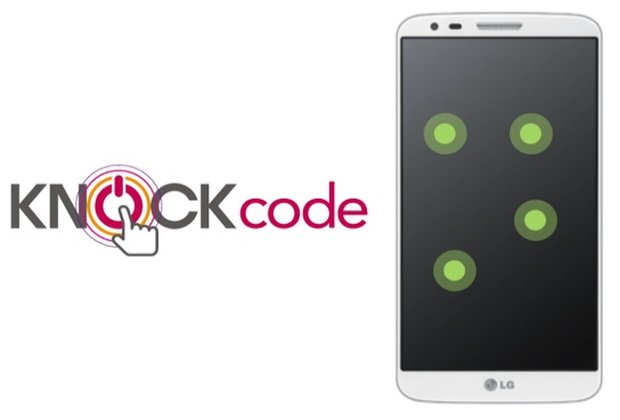 When LG launched the G3, most of us gaped at the gorgeous Quad HD display it had, and quite frankly, on first instance we almost ignored the other significant features it had! Well we took note of the lightweight yet premium-feeling of  the hardware of the device and the camera and a couple other things, but one really cool feature slipped by our radar almost unnoticed. And then we took stock and realised the cool new Knock Code unlock mechanism which wasn't really publicised the way it should've been.
So, what is Knock Code? Well, you might already be knowing about the rather ancient Pattern-locks, and Pin-codes, and more recently, the fingerprint scanner in Samsung devices (which, by the way, is totally hardware specific). On the other hand, with Knock Code you can essentially unlock your device with taps, but without worrying about your privacy. This mechanism requires you to set a coded tapping pattern by tapping in the 4 different zones of the device's screen with up to 8 'knocks'. Although unlocking your device this way while it's asleep is hardware dependent and almost impossible to emulate; XDA recognised developer MohammadAG has a workaround which can do this when your screen is turned ON.
Once you have installed Knock Code module, activate it via Xposed and reboot. After that, follow the steps mentioned below.
Open up Knock Code from your app drawer and set your own custom Knock Code (with knocks between 2 to 8).
After this, go to your device's Settings -> Security -> Screen lock, and set a simple unlock pattern while keeping in mind that it has to be a 3*3 grid.
That's It! But don't forget to reboot your device immediately after the above couple of steps.
One thing to keep in mind is that you should reboot your device immediately after changing your Knock-code (every time you change it in the future) and BEFORE locking the screen even once. Failing to do this, you might end up getting restarts of the System UI.
This locking mechanism will remain active only till the 'Knock Code' Xposed module remains active.
That's it! You can now wake your screen and unlock it with your preferred knock code! This wasn't too complicated, was it? And what you get in return, is a cool way to unlock your device without any hassles. We are sure that now onwards you won't be entering that fiddly pattern to unlock your device, and would gently be giving it a knock instead!