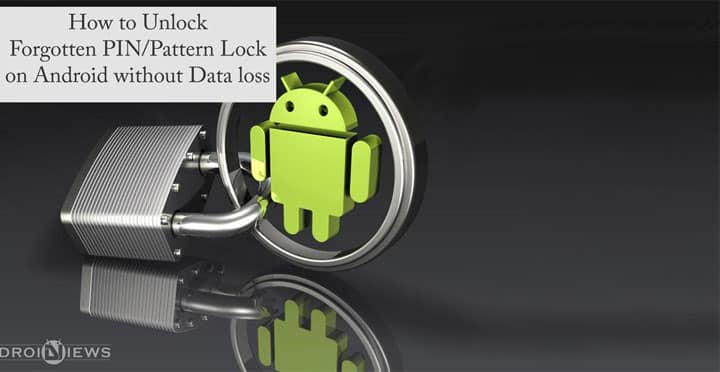 There is no doubt that technology is growing by leaps and bounds. Years ago, mobile phones were just used for calling and SMS. Nowadays we use our smartphones for mailing, presentations, planning a meet and for mobile banking. Threat is eminent, users are outgunned to many exploits and here comes the need of privacy and security.
We all need these things at some point of our lives. Android has inbuilt locking system and everyone are much aware of security it offers through pins, pattern locks and passwords.
Forgetting the PIN/Pattern of your smartphone is the worst nightmare for any youngster and all the social butterflies out there. It is human tendency to forget things, I have seen people setting up "impossible to crack" and wired unlocking patterns and the actual fun was watching them fall in their own traps.
As Android is very possessive about its security you get only 15 attempts to get the code right. If you reach the LoC (Line of Control) then you're permanently locked out of your device. Don't be disappointed if you somehow forgot your mystery pattern. Here at DroidViews we show you the quick easy guide to unlock your forgotten patterns.
The universal way to set things right is a complete Factory Reset. But in today's guide we will show you a safe recovery method without any data loss.
Preparations
Make sure you have already enabled USB Debugging on your device.
Steps
Download appropriate USB drivers for your device from here.
Now get Android Multi Tool from here.
Connect your device via USB cable.
Open Android Multi Tool.
Press 2 for resetting Face/PIN lock and Press 3 to reset Gesture lock.
After Pressing Enter your device will reboot.
Good Job! You have done it. Now your PIN/Pattern Lock is successfully reset without any Data Loss. Do share your views in the comments below. Don't forget to share this trick among your friends. If you have any problems we are ready to help you out.