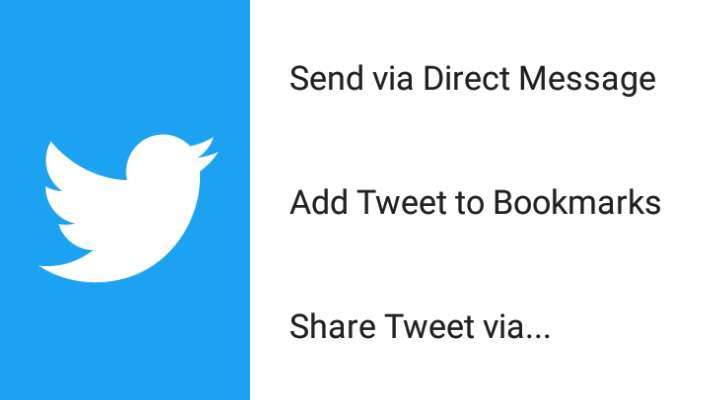 One of the most popular and widely used social media platform Twitter (also the Android app) has been updated with a brand new and immensely useful bookmark feature. As the name implies, this feature provides users with the ability to bookmark or rather save tweets to be able to view them at a later time or date. Speaking of which, users could bookmark any of their favorite tweets to be able to enjoy it later. This feature saves a lot of time and effort as users no longer have to keep scrolling and scrolling to catch up on their favorite tweets. Also, the bookmark feature helps in a situation where Twitter organizes tweets in a not so organized manner, requiring users to scroll and find tweets of someone who posts dozens of times a day, eventually missing a few tweets.
Must Read: Download Samsung Galaxy S9 Stock Ringtones
All said, now let's check out the feature in action as depicted in the screenshots below.
Bookmark feature in action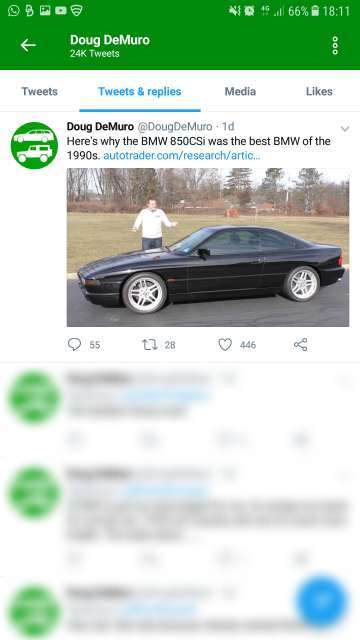 Tap the share button located at the bottom of any tweet to bring up the share menu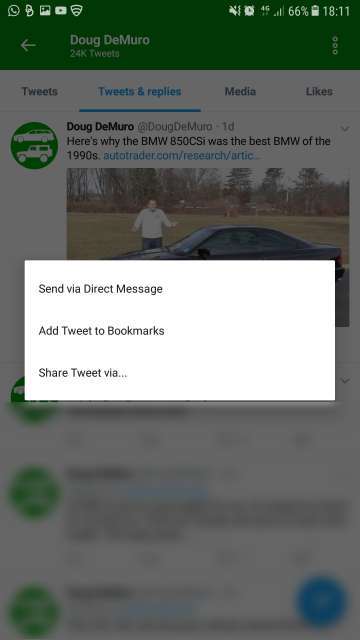 Next, tap on Add Tweet to Bookmarks to save the tweet for later.
The tweet has been successfully added to Bookmarks.
Do Not Miss: Reply Brings Smart Reply Feature to WhatsApp, Facebook Messenger
To access the saved or bookmarked tweet, tap your profile picture to bring up the side menu and then tap Bookmarks. Refer the next screenshot.
The tweets I have bookmarked are shown in the screenshot above.
Conclusion
And there you go folks, on my overview of the bookmark feature rolled out by Twitter in an attempt to make the tweeting experience better. However, the experience could have been even better if Twitter had brought back the option to edit tweets. Speaking of which, I don't think Twitter has plans to bring it back anytime soon. But hey! As always, let's hope for the best.
Update or download (if you haven't already) Twitter via the Google Play Store link given below.
[googleplay url="https://play.google.com/store/apps/details?id=com.twitter.android"/]
Also Read: Get Google Pixel's Pill Widget on Any Android Device