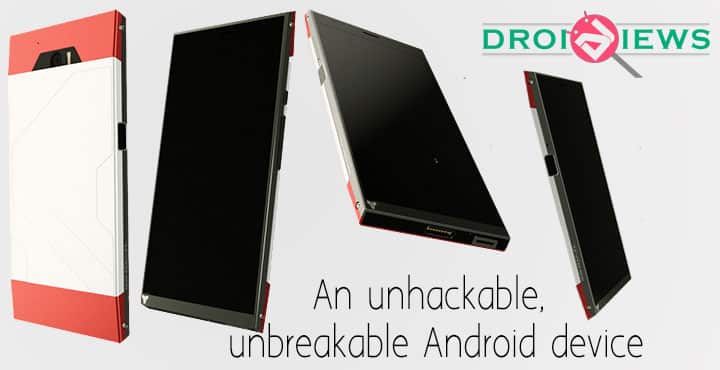 A robotics engineering team based in San Francisco has crafted a distinct smartphone with extraordinary authentication algorithms and a special metal, supposedly unhackable and unbreakable. The special metal is 'Liquidmorphium'; an amorphous liquid metal alloy said to be even stronger than Titanium & Steel. An interesting fact here is that the material has already been used in small quantities by Apple in iPhone 6 models. The device is called the Turing Phone, its end-to-end encryption is built into most of the core apps on the phone. The device runs Lollipop and is marketed by Turing Robotic Industries. It is currently being touted as the most phone secure phone soon to hit the market; both inside and outside. Turing Robotic claims to change the way phones communicate by redefining phone engineering and paving way for trustworthy communication.
Apparently they noticed a procedure of 'decentralized-authentication' that allows users to exchange confidential information, credit card data, travel logs and private conversations knowing their information will safely and securely reach only the device intended.
If that already were not enough, the mechanics are also coupled with internal nano-coating to ensure a waterproof smartphone. Intriguing fact: it won't seal water, in fact if you pull it out of water, shake it; you are ready to use it again without any problems. The importance to security and water proofing however has led to a minimal design that doesn't allow for a USB port or headphone slot (darn!). These are substituted for, by a jack on the back. The device has a display of 5.5 inch.
The device is set to roll out in August, starting at around USD 610 for a 16GB model in three colour variants reportedly named Pharaoh, Cardinal & Beowulf. Other specifications & image of the phone below: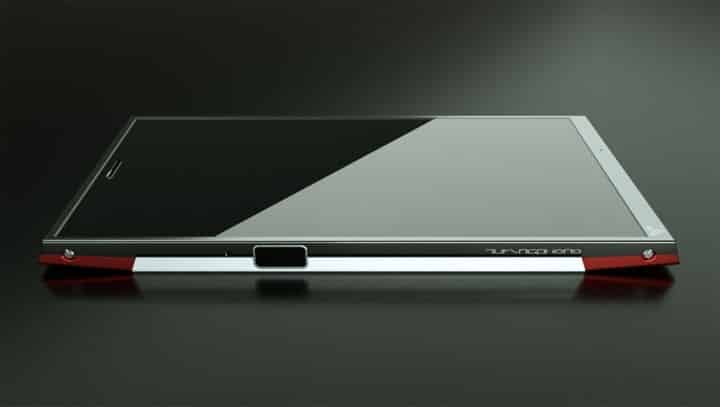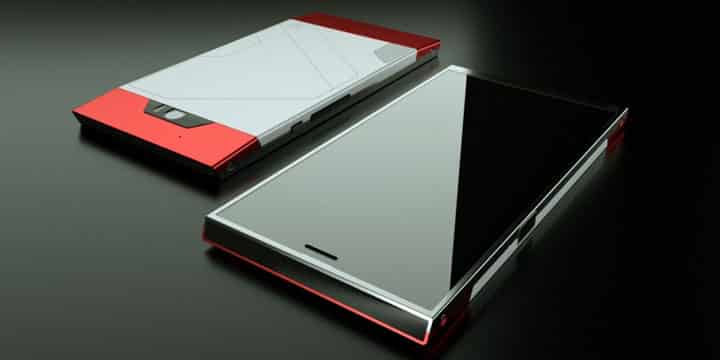 OS: Android 5.1; Turing Aemaeth UI
Processor: 2.5GHz quad-core Snapdragon 801 SoC
Memory: 3GB of RAM; 16/32/64GB storage models;
Display: 5.5-inch full-HD (1080×1920 pixel)
Camera: 13-megapixel rear camera with dual-LED flash; an 8-megapixel front-facing camera
Connectivity: 4G LTE, Wi-Fi 802.11ac, Bluetooth 4.0 LE; NFC; GPS
Battery: non-removable 3000mAh
Sensors: fingerprint, accelerometer, gyroscope, magnetometer, proximity, ambient light, temperature, and humidity.