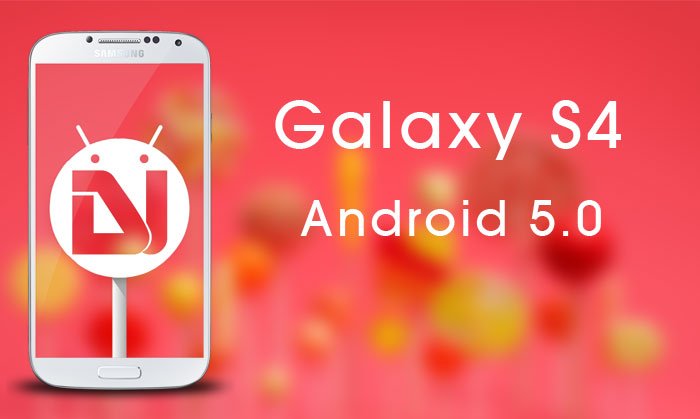 This month should officially be declared as the month of the Lollipop! First the Google announcement made us fall head over heels for the material design language the next version of Android was supposed to be bringing. And then, time flew past us as November came knocking on our doors with a promise of the Android 5.0 Lollipop update following suite. And even though Google is keeping its calm when its update plans for the Nexus seem to have hit a minor roadblock, other OEMs are far from calm and seem to be readying their horses for the great update battle of the season. And when we talk about OEMs, how could Samsung be left far behind? The Korean manufacturer seems to be busy working on the next version of Touchwiz to top-off Android Lollipop and its material-design guidelines. Sammobile has shown off a preview build of Android Lollipop on the Samsung Galaxy S4, and it has already taken material design cues!
The Samsung Galaxy S4 is so last generation! — some people might scoff on the mention of this device. But for the moment, the device is very much alive thanks to the official Android Lollipop upgrade it is supposed to get. And to just drool over how the latest update will look on that AMOLED panel, Sammobile has uploaded a video of the device with a test build of the Android Lollipop update running on it. The ROM is quite buggy at the moment, but is surprisingly more responsive than the Kitkat update running on Galaxy S4 devices currently. The default ART runtime surely seems to have hastened everything under the hood! Take a look yourselves at the video below.
So all the curiosity you had over the way Touchwiz will look with the new material design guidelines have been answered? If not, you might have to wait for the final update to trickle in to devices. And even though Samsung has said that it will be rolled out by the first quarter of 2015, we won't be too wrong if we pinned our hopes for it to arrive earlier than expected! But let's not get ahead of ourselves here. It's better to keep calm.
So what do you think of the first look that you got of Samsung's take on Lollipop? The final version might be different, but this is all we have right now to be content with. And yes, don't forget to share your views in the comments section below.