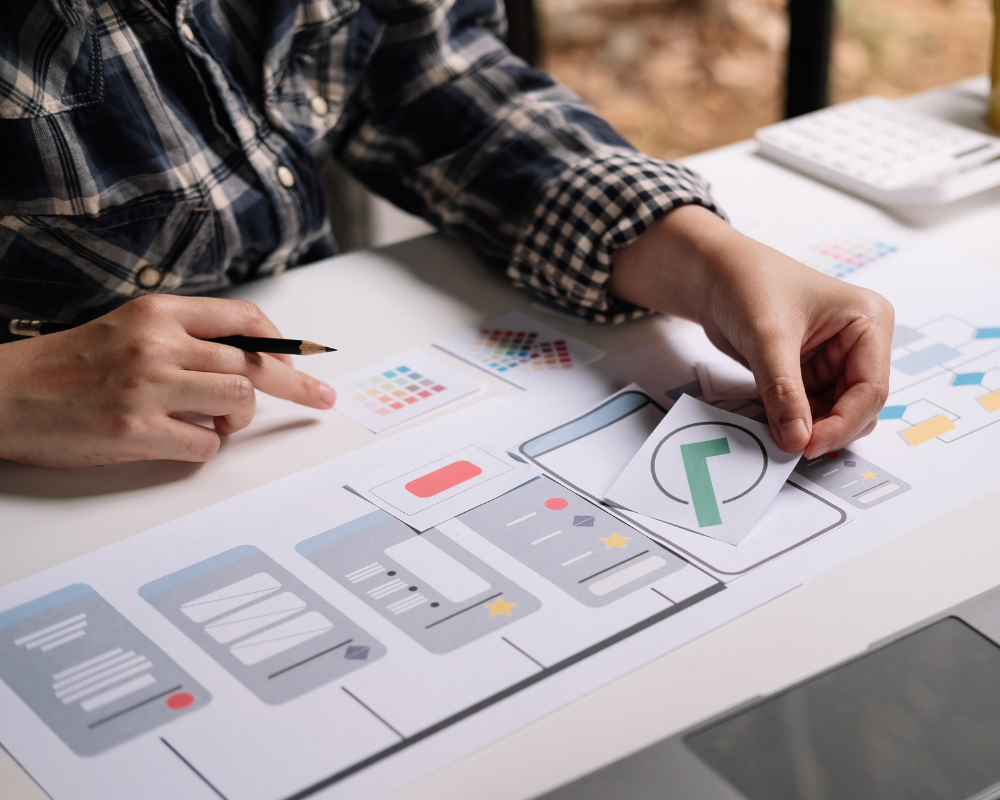 Being lost in an unfamiliar place is one of those bad experiences that we don't want to happen to ourselves. This is the reason why navigation skills are essential. And if you don't have innate navigation skills, navigation apps are there to save you. 
But how does this relate to mobile app navigation design? When users navigate a certain app, the scenario is similar to what we mentioned above. They need easy and appropriate instruction in order to avoid feeling lost or struggling. 
A study shows that a badly designed mobile app will cause 38% of users to abandon it. As a result, it is vital for businesses to develop a good mobile app design while also ensuring that navigation does not fall behind. This is why some companies hire mobile app designers because they are specialists in this field of work. 
A bad mobile experience, according to 65 percent of users, has a negative influence on their view of the company. The first step in ensuring that users have a positive mobile experience is to build a basic and straightforward navigation design. People do not have time for complicated stuff, so they will choose an app that is simple and easy to use.
In this article, we will discuss 5 recommended practices for mobile app navigation design. So, if you want to be guided, keep reading this post.
Carefully select the elements that you want to integrate 
The navigation design should be neat and clean. This improves the readability of the content that you have on the app. A way to achieve this is by carefully choosing icons, backgrounds, labels, and even fonts.
To ensure smooth navigation for users, try picking an icon or label that is relevant to its purpose. In this way, users will have an idea of what the icon or label is all about.
Pick a background that doesn't overshadow the content. Negative space is essential, therefore the background should have sufficient negative space. The fonts should also adhere to the concept of the app, and at the same time, they should be readable and not heavy on the eyes of the users.
Consider the rule of thumb
Users can access their mobile phones in various ways; they can use them while walking, standing, sitting, taking a vehicle, or doing almost everything else. As a result, they hold the device in such a way that they are comfortable while still doing a certain task. 
According to one research, 49% of individuals use only one thumb to operate their smartphones. This finding is important when we design mobile app navigation. We need to take into consideration how our users use their devices so we can create a navigation system that suits everyone's needs.
Try to create a navigation that a thumb can reach, and consider placing commonly used actions on the side or below so users can easily access them with either two or one hands.
Content readability is important
When creating successful navigation, the importance of text readability is commonly disregarded. The content remains at the core of how people use a mobile app, regardless of how it is set up for navigation. 
If users have problems comprehending the content you give, whether it is instructional or just plain written material, their engagement with the app will diminish.
The search bar is a must!
When users are looking for something but are unable to locate it, they frequently become frustrated. In this case, users might just leave the app.
Sometimes, icons and labels are not enough for your users to guide them. They want to have the freedom to search for themselves. It is important for us to provide a personal experience for our users, so adding a search bar is a must!
Organize the Screen's Space
The goal of a good navigation design is to facilitate communication between users and the app. A smart navigation structure goes beyond just using icons, bars, and layouts. The core of navigation gets weak when the design components are overemphasized. 
Users could get overwhelmed by the flashing bars, extravagant symbols, and misaligned text. Therefore, maintaining organization is the finest thing you can do to make the app design appear appealing and easy to navigate. 
Wrapping Up
The needs of our users should always come first. They begin their relationship with our brand as soon as they download our app. They should thus have a satisfying experience from beginning to end to ensure their loyalty. 
The first factor affecting how users interact with your mobile app as they go from one place to another is its navigation design.
It may be challenging to provide a good mobile app navigation experience. It is, nevertheless, undeniably possible and feasible. It only requires having solid conceptual knowledge, not only of the navigation design itself but also of the needs of the users.
The success of your mobile app will surely be influenced by its buttery-smooth navigation.