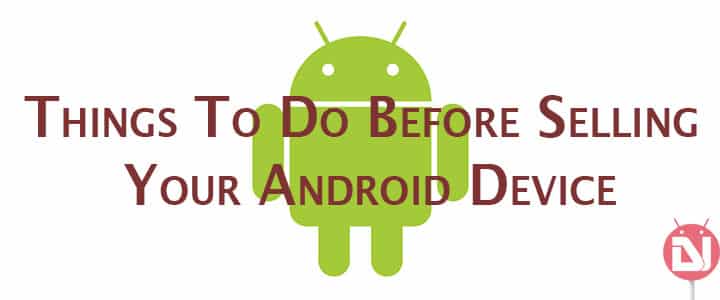 Bought a new device want? Want to sell/donate or hand down your old device? Wait before selling/giving away your device you need to take certain measure to ensure that you have no important data left on the device to be sold so that the buyer could not misuse it and you have a copy of all your important data that is on that device.
Here are a few things that should be taken care of before selling your old Android device.
1. Sync your Contacts and Settings with Google Account
Syncing your contacts and settings with Google will backup all your contacts with your Google account, so that when you Sign In using this account you can restore all the contacts which were synced onto it. To Sync your contacts and other settings you will have to do the following steps (steps may vary according to different devices):
Open Settings app on your Android device.
Tap on Accounts> Google, and then check all the options.
Now tap the three dots in the upper right corner and tap Sync Now.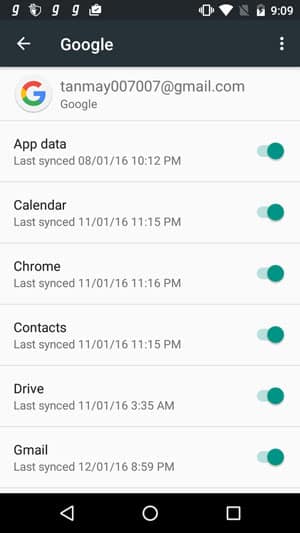 2. Backup your Data
Backup your data including Photos, Music, Documents or any other type of data that you may have on your phone. You  may copy all the data to your PC by connecting it through a USB cable and then copying all the relevant data to your PC or you may upload all the files to a cloud service like Dropbox, Google Drive. If you need to backup your Messages, Call logs and other such data then there are applications available on the Play Store that will backup anything and everything in your device. This application can directly upload your data onto a cloud service or will make a backup on your device storage. If you choose to store the data on your device make sure to copy it to your PC or somewhere safe. You could try installing CM Backup from the link given below to backup our data.
3. Encrypt your data
Even after factory resetting your device, there are ways to recover some data from your device. To ensure nothing gets left on your device that can be misused, Encrypting your device is the way to go. Encrypting your device makes sure your data cannot be retrieved without using a password that will decrypt the data. To encrypt your device, read the guide linked below.
Read: A Step-by-Step Guide for Encrypting Your Android Phone
4. Factory reset
After encrypting your device and backing up all the important data, you need to wipe things off. Factory resetting your device will wipe all the user data off your phone. It will delete all the installed applications keeping System applications only, it will remove all the accounts using which  you have signed in on the device. The device will come to the state as you bought it. The easiest way to do this is to head to Settings>Backup & reset> Factory data reset.
5. Return to Stock ROM/Unroot your Device
If you are using a custom ROM on your device, make sure to install a Stock on it before selling the device. The buyer would like to have the device in the condition as he/she is buying from the store. Also, make sure to install the latest update that is available for the device. This will also make sure that you have unrooted the device. You may search at Droidviews or at the XDA forums meant for your device for the guide to return to Stock state.
Comment down below if you want you are unable to find a guide or you are unable to follow the guide for your device.
6. Lock your Bootloader
If you have a rooted device and are using a custom ROM on your device, chances are you have unlocked your device's bootloader. Locking your bootloader takes your device a step closer to being stock/ as good as new. While some buyers won't mind an unlocked bootloader, it is advisable to sell your device as you got it. Steps to do so might differ for each device, but generally, it can be done using the command 'fastboot oem lock'. The steps to use this command are as follows:
Reboot your phone to Bootloader Mode.
Connect the USB Cable to your computer.
Download and Install Minimal Fastboot and ADB using this guide.
Open Minimal Fastboot and ADB and type the following command to lock your bootloader.

fastboot oem lock
Do perform these steps before selling your Android device, these steps ensure the safety of your data and make sure that the buyer gets the device as he would get from a store (software wise). Do let us know what extra measures would you take before selling your Android device in the comments section below.