Android is one of Google's most popular endeavors, and the company is always announcing exciting new changes. If you're interested in the Android operating system as either a user or developer on Android applications, you know that 2017 has been plenty exciting. Read up on these trends surrounding the Android operating system and Google's app universe to see which direction the system might be headed.
A New Operating System: Android Oreo
Back before Google's I/O 2017 developer festival, rumors were buzzing about the new Android O operating system. The company made the operating system—officially known as Android Oreo—available to the public Aug. 21, 2017. The update has added lots of quality of life changes, such as improved battery life, picture-in-picture functionality to Android TV products and phones, the ability to set snooze notifications, and some user interface adjustments.
However, this exciting operating system has been slow to take off–less than 1 percent of Android phones are running Oreo. A new update is slated for release, though, promising more changes and plenty else to look forward to in the near future.
Chrome and Android OS Compatibility: Andromeda?
Though Android Oreo came to fruition, some of Google's efforts appear to be more confined to speculation. Over the past year, tech fans have been eager to learn more about the development of a single system that would integrate the Android operating system with Google's Chrome browser functionality. This would make updates much easier since developers would no longer have to worry about making changes across Android and Chrome devices. This would also help ensure that Android systems run consistently across all devices.
Though it has been rumored that Google will eventually combine its Android suite of services with its Chrome browser system into one operating system, unofficially dubbed "Andromeda," it has also been rumored that the project has been shelved. We may see some of these features worked on in new projects, and we may see some of these ideas scrapped entirely. Though no one is certain about Andromeda, the idea of running Android applications smoothly on Chrome devices is something to watch for in the future.
More for Google Pixel and Other Smartphones
Android users were also curious for more news about the Pixel 2 earlier this year. Their questions were answered back in the I/O conference, and as of Oct. 19, 2017, Google Pixel 2 has been available to the public.
Though the Pixel 2 is praised for its excellent camera and long battery life, there are plenty of Android phones on the market. For example, the Galaxy S8 Plus, which uses the powerful Qualcomm Snapdragon 835 Processor, represents the leading edge of Android technology in 2017. Regardless of which device you use, Google is making efforts to bring new technologies—like augmented reality (AR)—to its own phones and all those that run an Android OS.
AR Comes to Pixel Phones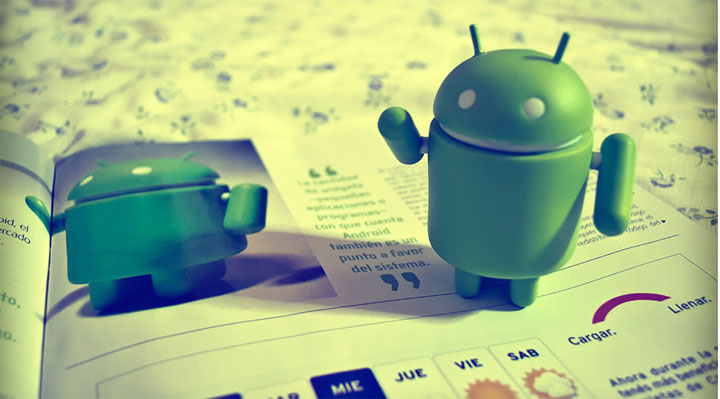 Two exciting technologies that have lots to offer in terms of future speculation are virtual reality and AR. Companies like Google are interested in both, and users of Pixel devices will get to have some fun with AR technology when the 8.1 OS update launches.
Oreo 8.1 will add compatibility with AR Stickers to Pixel 2 and Pixel phones. All that's needed to play with this application is to own a Pixel or Pixel 2, download the ARCore framework and AR Stickers application, and update to Oreo 8.1. You can then enjoy dropping stickers into the real world on your smartphone screen, with the characters smoothly matching the natural lighting of the scene.
Though users will have plenty to play within the new Oreo update, there's much more to look forward to from Google and the Android OS down the road. Small innovations like real-time updates for public transit are on the immediate horizon, and there's far more hidden that we're just waiting to discover. Only the future will tell what Google has in store—until then, enjoy reading about rumors and keeping your ear to the ground on the tech frontier!