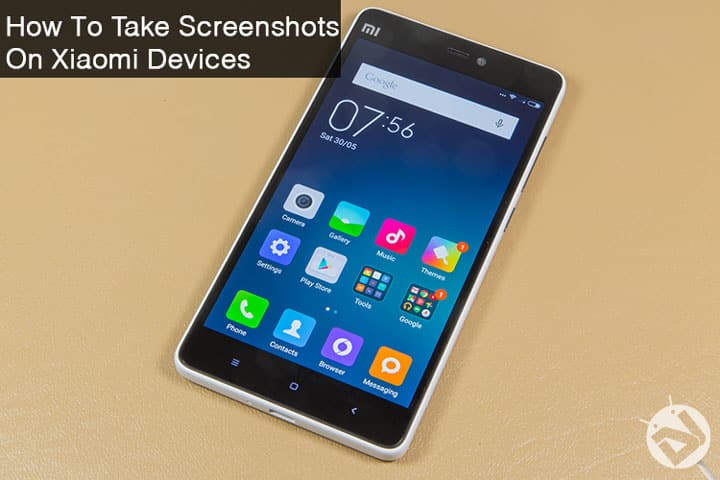 MIUI is a popular custom ROM available for many devices. Xiaomi was more popular for its MIUI custom ROM than its devices. MIUI custom ROM has good developer support. The iOS-like ROM is famous for its huge collection of themes and number of customization options. But lately due their flagship devices released at not so high prices rather at cheap prices has made it a good competitor in the smartphone industry. With too many customizations and options available on MIUI, one may get confused in a simple task like taking a Screenshot. Well, this guide is here to your rescue, we will talk about simple ways to take a screenshot on Xiaomi devices.
Taking screenshots on your devices can be useful in many situations. For example, when you need to show off your home screen set up to a forum or to your friends. Or you want to report a bug in an application, or you might want to save a chat. In fact, there can be various uses of taking screenshot actually, you never know when you may need to take a screenshot of your device.
Taking ScreenShot on Xiaomi Devices and MIUI ROM
Taking a screenshot on Xioami devices or phones running MIUI is an easy task but it is what we get asked about a lot. So here are few methods to take screenshot:
Method 1
Press both the Power Button and Volume Down Button simultaneously for about 1.5 seconds. You will see a flash on your screen and you will get a notification saying Screenshot captured. You could click on the notification to access the image or click on the Share button to Share it with others.
Method 2
Pull down notification panel.
Swipe from left to right to show Toggles.
Swipe down on toggles to scroll down.
Yes, you can scroll down the toggles to reveal more toggles. I don't blame you for not knowing about it. It's hard to find because there is  no scrollbar or any visual indicator.
The "Screenshot" toggle just below the Auto-brightness toggle. Tap on it whenever you want to take a screenshot.
Method 3
You could use applications to take screenshots on your device. There are many application available on the Play Store, you could use any of them, click on this link to see the applications available for taking screenshots. You may use the app linked below.
Hope these methods help you in taking a screenshot instantly. If you have any other method to take a screenshot on Xiaomi devices do share it with us in the comments section below.