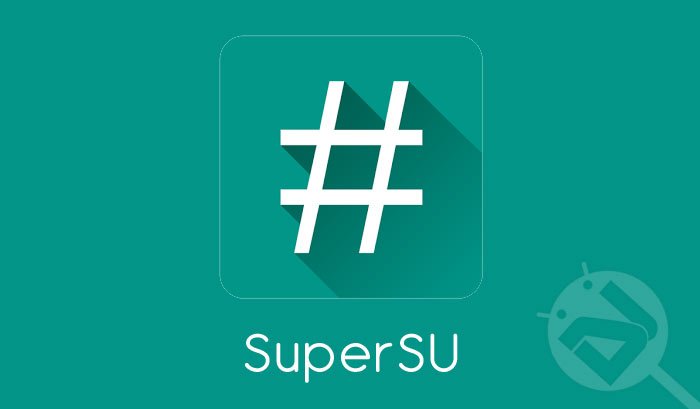 Chainfire is a name that is well known by many Android users for the large amount of development in rooting utilities and applications that this developer has been involved with. Utilities such as CF-Auto Root, SuperSU and Triangle Away are just a few of the very useful things that Chainfire has introduced into our lives over the years and we really have to be grateful for all this hard work.
SuperSU is a Superuser access management tool that is rated very highly and may in fact be considered the best in its category by some. All applications which require root access need to be provided with special access rights, this is where SuperSU comes in. The app allows advanced management of all applications allowing you to manage root access on a per app basis and to keep a log of all access rights that have been granted or denied.
Over the past few weeks Chainfire has been putting a lot of work into updating the SuperSU application and we have seen several small updates to the app that have included compatibility fixes, workarounds as well as general app updates. All these mini updates have been bundled up together and a largely updated version was uploaded to the Play Store. Version 2.35 is now the latest version available on the Play Store which has replaced the previously available 2.01. This alone should give you an indication of the significance of this update if you haven't been keeping it up to date manually.
The update contains compatibility fixes for devices running on the latest Android Lollipop 5.0. While moving from 4.4 to 5.0 Chainfire has had to repeatedly deal with issues that have been causing conflicts with SuperSU. This was further complicated as things that were implemented on Android Lollipop preview versions no longer worked when the retail versions were released. Chainfire has mentioned that the app will still show issues as the application is run on many devices. To see a full list of the changes that have occurred from 2.01 to 2.35 click here.
As far as user interface goes the application has not been changed a great deal. Chainfire has admitted that SuperSU is in need of an overhaul but it is not a necessity. A mention was given to material design but nothing significant as Chainfire suggested that it is not likely for SuperSU to receive a material update soon. This is simply due to the number of different devices that SuperSu is run on. SuperSU supports versions from 5.0 all the way back to 2.x which means the application already includes a few different layouts packaged already and material would just be another one to add to that list. The application is open to mock-up designs on how users think it should look so feel free to give it a go then send your design to Chainfire, keep in mind teal has already been chosen as the primary colour.
Chainfire has also added a donation option in the pro version of the app, which comes in the form of an In-App Purchase. This is to meet the demand of people who wanted to show their support but preferred an alternative to Paypal. If you feel purchasing SuperSU Pro wasn't a big enough donation on your part then you now have another option to support the dev.
For those of you who have installed the update please note that it is possible for you to have two SuperSU icons in your app drawer. If this happens, go to SuperSU's settings, and change the launcher icon option to whichever one you want to use, and the other one will disappear again. This is caused by the new material style icon that was added and made default on 5.0+.
Users who have a different Superuser access tool but want to try out SuperSU can download the latest version from the Play Store and give it a try. While others who already have it need only update it through the Play Store.
Downloads