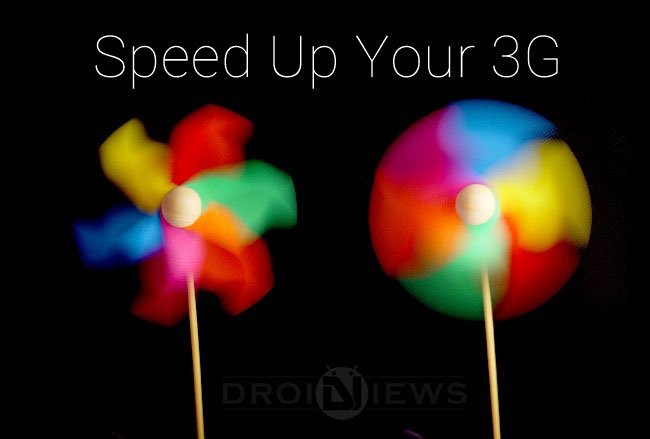 We always want the grey line to win the race defeating the red line by a very long way, I am just talking about the YouTube buffering. YouTube buffering icons are the most hated things in my internet experience, wasting countless hours on my mobile just to watch a tiny video. It's not just about Youtube, slow 3G speeds in some mobiles is very annoying and destroys the entire purpose of a smartphone. A good and stable 3G connection is all an Internet hog always want.
bahathir of XDA forums seems to have taken this issue seriously and found a way to improve 3G speeds on Android devices using a simple trick. This trick (You may call it hack) involves in modifying an internet configuration file to enable the Van Jacobson TCP / IP header compression which will increase the 3G speeds on your Android device to a considerable amount. As per some testers, this trick boosted the speeds up to twice the older speeds. But as per us, we got a boost of about 25-30% when we tested it on our devices.
This trick requires root permission on your device as it involves modifying a system file. The effectiveness of this trick may vary as per your carrier as the compression technique should be supported by them. So if you have a rooted device and urge to speed up the 3G speeds on your device, we shall jump to the procedure quickly.
Procedure to Speed Up 3G Connection
Download the options archive file which consists the internet configuration and extract it→ 

Click Here

Copy the extracted options file to the device memory using a USB cable.
Download any root explorer of your choice, you can get one from the download link below:

Copy the Options file to /system/etc/ppp path and change the permissions to r-x r-x r-x as shown in the screenshot below. (Right-click on the file and select properties to change the permissions)

Reboot the device once everything is finished.
Check your 3G speed after the reboot and comment the boost percent in the comments below.