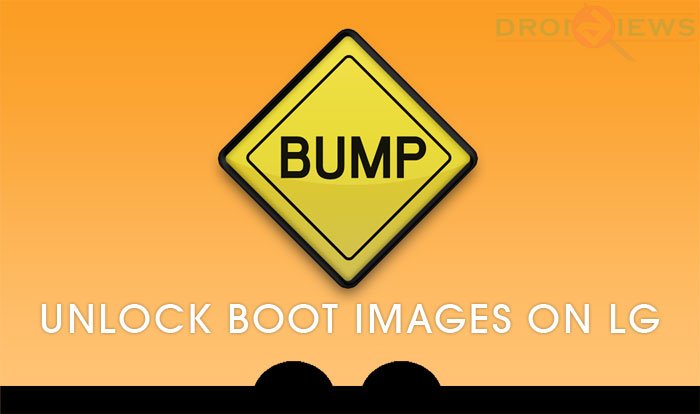 Team Codefire have outdone themselves a great deal as their online tool called BUMP! has taken a huge leap in the right direction. BUMP, which first emerged with support for only the LG G3, allowed users to install TWRP without having to first unlock the bootloader. IOMonster (thecubed) one of the members of Team Codefire, has now confirmed that BUMP will be available for all LG Devices. That's right all devices ranging from the G2 to the G Pad and basically, anything after the Optimus G line up will all see the benefits of BUMP.
How does BUMP work? BUMP is an online tool which can be used to sign boot images so that they can be loaded by your locked phone just like any normally released software. The service is completely automated and quite simple. All that is required is for the desired boot image to be uploaded to the site and the signed file will be returned. The BUMP service uses the SHA1sum from the uploaded boot image to generate a signature block and append it to the end of the image. These bumped images can be easily identified as they'll contain the word "signed" or "bumped" in the file name. Files that can be bumped include both the boot.img files as well as recovery.img files.
The good news doesn't stop there either, as an image only needs to be Bumped once and it can then be flashed across multiple devices, multiple times without the need to be bumped again or any internet connection necessary. This means that BUMP will most likely be more popular with developers, because if they bump their own files then everyday users will not need to.
Bumped images still require your device to be rooted in order to flash them, which can be done via ADB. Of course, all the usual complications of flashing will still apply here as using these boot images will still lead to your warranty becoming void, furthermore, your device will also no longer be able to receive OTA updates.
BUMP will certainly remove some of the headaches for LG developers and may even encourage more support for certain devices. With Android Lollipop out and about it may be welcome news to LG owners to hear this latest development and perhaps now it may not be as long till they get their first tastes of Lollipop.
→ Click Here to Start Bumping!
See Bump! in action in the following video:
Also see: