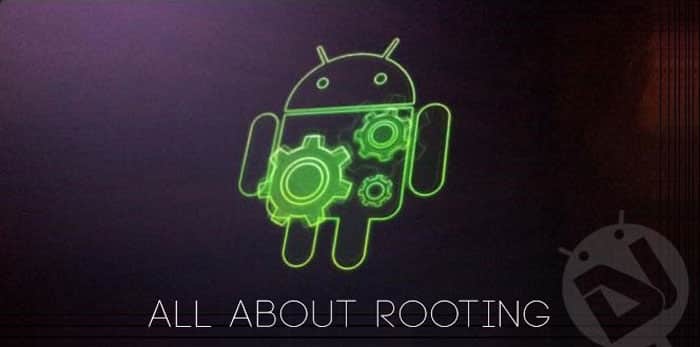 If you recently bought an Android device or are new to the Android world, you probably have heard of term 'Rooting'. Well, even if you haven't heard of it and own a Android device, read this article to know all about rooting.
What is Rooting?
Rooting an Android device is the process of providing administrative access to certain applications your device. You gain root privileges on rooting your device i.e. you could change or mess around with system files that are otherwise hidden from a normal user. With rooting your phone you open yourself to a whole new world of Android customization and modding. There are plenty of things that you can perform with a rooted device that you may can perform with a rooted device.
Benefits of Rooting Android:
Increase Performance and Battery backup: With a rooted phone you can overclock your processor to boost performance. Also, a phone can be underclocked to save some juice of your battery.
Uninstalling Bloatware: Well this was the reason, I rooted my Android phone. I am sure there has been a time you were wondering why am I unable to remove few system apps that I never use. Well with a rooted device you gain permission to uninstall them and free up some of your phone's memory.
Custom ROMs: Another reason to root your phone is the ability to install custom Android OS or custom ROMs. With stock Android installed on your device you are laid upon a User Interface(UI) you might not like  or might want to customize it, well that's what custom ROMs make it happen. also custom ROMs tend to increase performance of your device significantly.
Ad Blocking: On a rooted device you can install Ad-Blocking applications to get rid of those annoying pop-ups and video ads  or any other kind of advertisements.
Install Incompatible Apps: There may be several apps that your device might not support by default or might have been blocked by your service provider, you can easily bypass their security and use them on your device.
Easy Backup and Restore: With rooting the process of backing up and restoring becomes simpler and fast, with apps like Titanium Backup you could schedule backups of your apps and app data as well, you can backup system apps as well. You could also restore applications in a batch, just select the apps to installed and all of them would be installed at once.
Install Mods: Rooting your device enables you to install certain Mods on your device that enhances your smartphone experience. There are several sounds mods like Viper4Android, Dolby etc. and several display mods are also available for some devices to tweak your display settings. Xposed framework is another popular mod that enables you to install Xposed modules which helps you customize your experience with your device. There are many useful Xposed modules available and most of them are now compatible with Lollipop.
Unroot easily: Rooting is not a one way street, once rooted you could unroot your device easily and return to stock firmware that was installed on your device when you bought it. This may or may not re-validate your warranty.
Like every other thing in life with lots of benefits comes some risks or disadvantages, Rooting is no special, it does have some downsides. Well they were not enough to stop me from rooting my device. Read below the risks of rooting and the things you should take care before rooting your Android device and decide for yourself if they stop you from rooting your device.
Risks of Rooting:
Void your warranty: Rooting your Android device results in voiding your device manufacturer's warranty. There are certain device manufacturers that will not void your warranty even after you have rooted your device. Offerings from Xiaomi, One Plus and Yu televentures allow you to maintain your warranty after rooting also.
Bricking your device: If you are not a tech savvy person and are unable to follow instructions to root your device, you have the risk of turning your device into an unusable brick. Messing up a single step may turn your device into a brick. To prevent it, you are recommended to follow device specific instructions and your queries in your device's forum.
No OTA updates: After rooting your device you will not be to install OTA(over the air) updates of your operating system pushed by your device manufacturer or carrier. Well, its not much of a risks, since there are methods to update your device manually or you could install custom ROMs. There are several custom ROM's released by developers that are based upon your device's stock ROM  and are pre-rooted and also have bloatware removed, it's great option if you want to use a stock experience of your device and be rooted.
Poor Performance: Ya you read it right, although rooting is intended to increase your device performance sometimes installing too many mods and tweaks may result in undesired performance of your device.
Hope all your confusion  about Rooting an Android device are now solved, if still any leave us  your query in the comments below. Also tell us will you root your device after reading all the benefits and risks of it and join an ever growing community of Android power users, if not tell us why not.