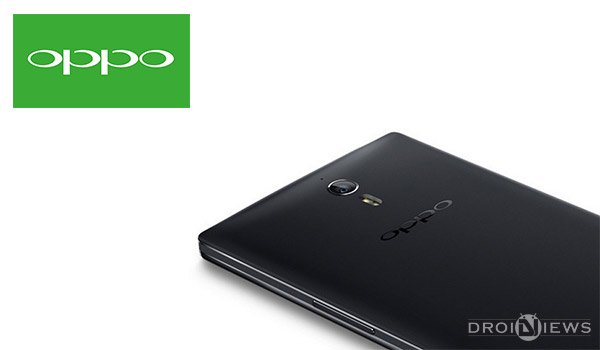 Oppo is now gaining a lot of popularity among Android device manufacturers and users, because of two reasons. One being its own strength and uniqueness in creating a difference among others and other is its involvement with CyanogenMod Inc. No doubt, the second one has pulled a huge crowd to buy the company's devices. The Find 7a is one of Oppo's latest sleek and fast innovation supporting Qualcomm Snapdragon 801 Quad-Core Krait 400 processor, a crystal clear 13 MP camera, a brilliant 5.5" defined display with its own ColorOS user interface.
The device in itself is dignified and is flawless when running ColorOS, but there are many out there who are desperate to extend Find 7a's features by Rooting it, Installing tweaks or even Custom ROMs. This is where we put our feet in, to assist you to Root Oppo Find 7a and Install TWRP recovery on It.
Disclaimer
Rooting breaks your device's warranty and it shall then not be liable to any replacement or repair. DroidViews or any of its community member shall not be held responsible for any damage to your device. Understand and perform everything at your own risk.
Preparations
Charge your Find 7a above 60% battery level (The amazing charging system takes only 30 minutes to charge above 75% of battery)
Backup your device storage, SMS, Contacts, Calenders etc
Install TWRP on Oppo Find 7a
The device is officially supported by TWRP and its latest version 2.7.0.0 is available for download and flashing. We are simply going  to flash the image file while the device is in bootloader mode.
Download the TWRP image file: openrecovery-twrp-2.7.0.0-find7a.img
Move the downloaded to the DV folder on the desktop
Power off the device. Press the Volume Up and Power buttons together until you see the bootloader (fastboot) mode.
Connect the device to the PC now.
Browse to the DV folder on the desktop. Press SHIFT key and Right-Click on any empty space inside the folder. A pop-up menu will appear. Select Open Command window here 
Enter the following command in the command prompt (black window) that appears:

 fastboot flash recovery openrecovery-twrp-2.7.0.0-find7a.img

The above command will flash the recovery image file to your device and the procedure will merely take a few seconds.
Enter the following to reboot the device:

 fastboot reboot
Enjoy the TWRP recovery on your Find 7a. To enter into recovery mode, power off your device, now press Volume Down and Power buttons altogether until you see the TWRP recovery. You can use the outstanding TWRP Coordinator App to control your TWRP recovery on-device.
Sorry, this app is not available.
Root Oppo Find 7a
The rooting process is seemingly easy. The general process of flashing Chainfire's SuperSU flash-able zip.
Download Chainfire's SuperSU flash-able package: UPDATE-SuperSU-v1.9.zip
Connect the device to the PC
Transfer the downloaded file (UPDATE-SuperSU-v1.9.zip) to a suitable location on the storage
Disconnect the device
Power it off
Press the Volume Down and Power keys simultaneously until you see the TWRP screen
Tap on Install and select the UPDATE-SuperSU-v1.9.zip
Scroll the button at the bottom to start the flashing process.
Once done, tap on Reboot and then on System to reboot your device.
Your device has been rooted successfully. To confirm, download and run the Root Checker App.
The process was easy-to-execute. Tell us about the Apps you're about to use on your Rooted Find 7a or Custom ROMs that you're going to Install. Kindly push some feedback via comments.