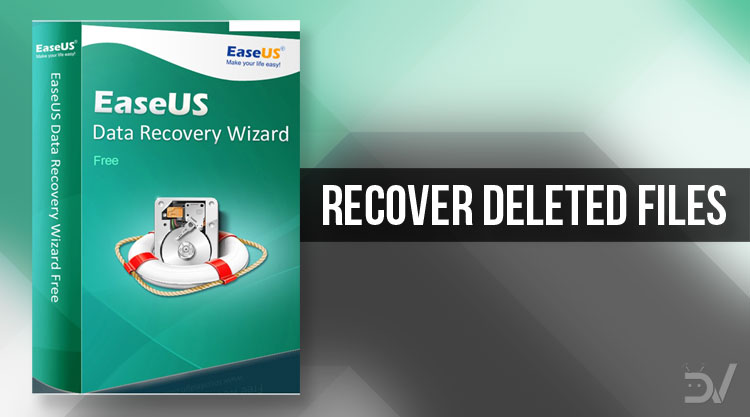 We sometimes delete files on purpose and sometimes by mistake. Most of the times we forget about the deleted files, but then there are times we realize that we shouldn't have deleted a particular file. It's where file recovery software like EaseUS Recovery Wizard come in handy to recover deleted files.
Computers have definitely improved our lives or at least that's how many of us feel. Storing your photos digitally is much safer in theory because they can't be physically damaged. Your computer, phone, flash drive, etc. however, can be damaged.
In practical usage, people are more prone to losing their files and photos from a computer than from a physical album. Because accidents happen, and storage devices do get corrupt every now and then. EaseUS Data Recovery Wizard is a file recovery software (or data recovery software) that can help recover those deleted photos or any other kinds of files. If yours is a case of corrupted Micro SD card, you can follow this guide.
There are many data recovery software all over the internet these days and it's difficult to figure out which one might work for you. EaseUS Data Recovery Wizard is among the best that you can get, due to its efficiency and ease of use. This file recovery software can even recover files from completely formatted disks. It's also free to download and use, for the most part.
User-friendly
You can have the most powerful tool in the universe but it's useless if you don't know how to use it or if it makes it difficult for you to use it. It automatically checks for updates if you're connected to the internet so you won't need to manually download updates. After that, you immediately are shown all the attached drives instead of other EaseUS tools you may be interested in. All a user has to do to get started is to select one of the drives that he/she wants to recover files from and click the Scan button.
Supported Formats
While most other data recovery software will only support recovering popular file formats such as mp3, mp4, mkv, exe, apk, etc. EaseUS Data Recovery Wizard supports even some of the rarest file types such as cur or eps. This, only adds on to the user-friendliness of the file recovery software because the user does not have to worry about file formats.
Efficient
Recovering files from a disk drive can be a lengthy process depending on the size of your storage medium. It's even slower on hard drive disks compared to solid state drives. Regardless of what kind of storage your machine uses, nobody wants to sit and wait for a process to complete, especially when it can be done quicker. Scanning a small 40GB hard drive can take quite some time. With EaseUS Data Recovery Wizard though, we were able to scan an entire 40GB HDD within a span of 5 minutes, give or take. It also lets you pause and resume a scan. You can even stop it halfway through if you've found the files you were looking for.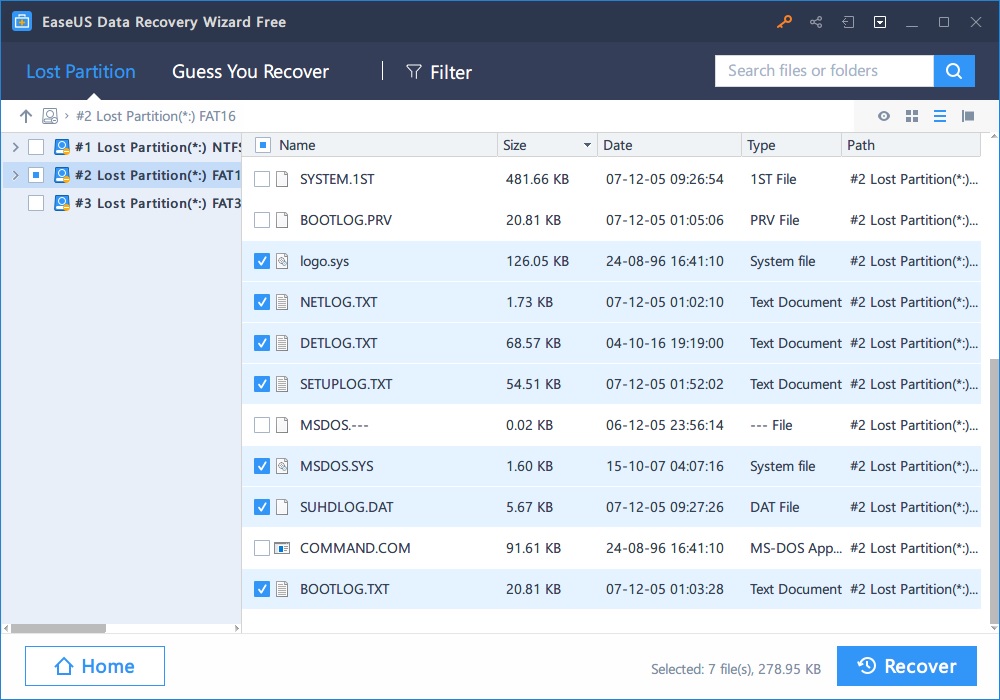 This file recovery software offers you the option of a deep scan and a quick scan. A quick scan, as the name suggests, is much faster but it also gives fewer results. It's ideal for when you're looking to recover a file that you recently deleted. For files that were deleted some time ago, a deep scan might be necessary. Keep in mind though that a deep scan can also sometimes not return the file that you may be looking for. As you use your storage medium more and more it over-writes sectors of the drive that may have contained information about a previously deleted file. Once that's done, no software on the market can bring them back.
Once the scan is complete, you can scroll through an extensive list of files that can be recovered. Select the files you want to recover and click on the Recover button at the bottom. EaseUS will ask you to specify a location where you would like the lost files to be restored. Once specified, the recovery can also take some time depending on the size, type, and the number of files you've chosen to recover. That said, the recovery process with this data recovery software from EaseUS is also fairly fast.
Related article: Recover All Your Lost Data with EaseUS MobiSaver for Android