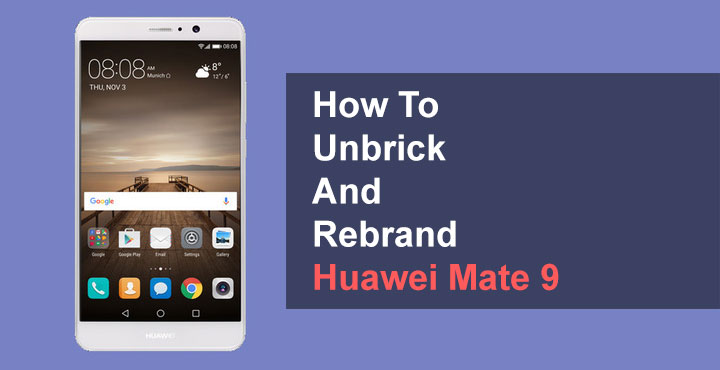 Announced in November 2016, Huawei Mate 9 is one of Huawei's newer devices. The device packs in some great specs along with EMUI 5.0 running on top of Android 7.0. But software is one of the sore spots for Huawei devices. Samsung used to be in a similar spot a few years ago but the company has shown great improvements in providing updates, Huawei still needs to reach there. We finally have the offline update package for the L29C636 and AL00 variants of the Huawei Mate 9. Therefore, it is now possible for users to unbrick their devices and rebrand them to these region-specific variants. This can also help those who purchased the mate 9 before the international variants came out.
The Chinese smartphone giant is somehow repeating the exact same mistakes Samsung did in the past. A ton of devices, another ton of variants, and barely any software updates. It almost seems like they want to confuse consumers with their devices. The Huawei Mate 9 was no different. There's the Huawei Mate 9 Lite, Huawei Mate 9 Pro and the Porsche Design Huawei Mate 9 other than the Huawei Mate 9 itself. Why? We don't know. And then, there are so many different region-specific variants of these devices. It must get hard to even keep track of them all for Huawei, let alone provide updates.
Enough with the little rant though, let's show you how to unbrick your Huawei Mate 9 and rebrand it. The method described below was found by XDA Senior member gm007. We have tried to simplify it for you and make it a bit easier. Let us know if we were successful in doing so.
Prerequisites
Downloads
From any region to international L29C636 – 
From any region to Chinese MHA-AL00C00 –
Must read: Remove Virus from Android Devices without Performing a Factory Reset
Steps to Rebrand and Unbrick Huawei Mate 9
Power off your Huawei Mate 9.
Press and hold the Volume Up and Power buttons together for a few seconds until you see the Huawei logo on the screen.
Your device should now boot into recovery mode.
In the TWRP recovery, select Backup and backup the OEM Info.

Reboot your device.
Open any file explorer of your choice, or just connect your phone to your PC with a USB cable. What we need to do now is replace some files.
Depending on if you selected internal storage or external storage to create the backup, you will have a TWRP folder in either of the locations.
In this TWRP folder, there will be a few sub-folders. In the last of these nested sub-folders, you fill find a few files.

Rebrand and Unbrick Huawei Mate 9

Replace them with the contents of the OEM info zip downloaded from above (MHA-AL00C00.zip or l29c636oeminfo.zip).
Once the files are replaced, reboot your device into recovery again and this time select Restore.
Restore the OEM info and reboot again.
Extract the dload.rar archive and copy dload folder to your phone's external sd card.
Power off your phone again and this time press and hold Power, Volume Up and Volume Down until the device starts updating.
After the update is finished, you will need to unlock the bootloader and install TWRP all over again. Refer to our guides mentioned above in the prerequisites section.
When all is said and done, transfer the hw_data to your phone.
Reboot your device into TWRP recovery again and select Install.
Select the hw_data zip (update_full_hw_spcseas.zip or update_full_all_cn.zip) and flash it.
It should give you an error now. Flash the offline dload firmware again to lock the bootloader again and get rid of the error.
Boot your device normally and go to Settings > Backup and Reset and factory reset your device.
 Once the factory reset is complete, go to System update and install the latest available firmware from there. You may need a SIM card inserted into your device sometimes in order to receive updates.
Also read: How to Fix Washed Out Black Levels in Sunlight on Mate 9