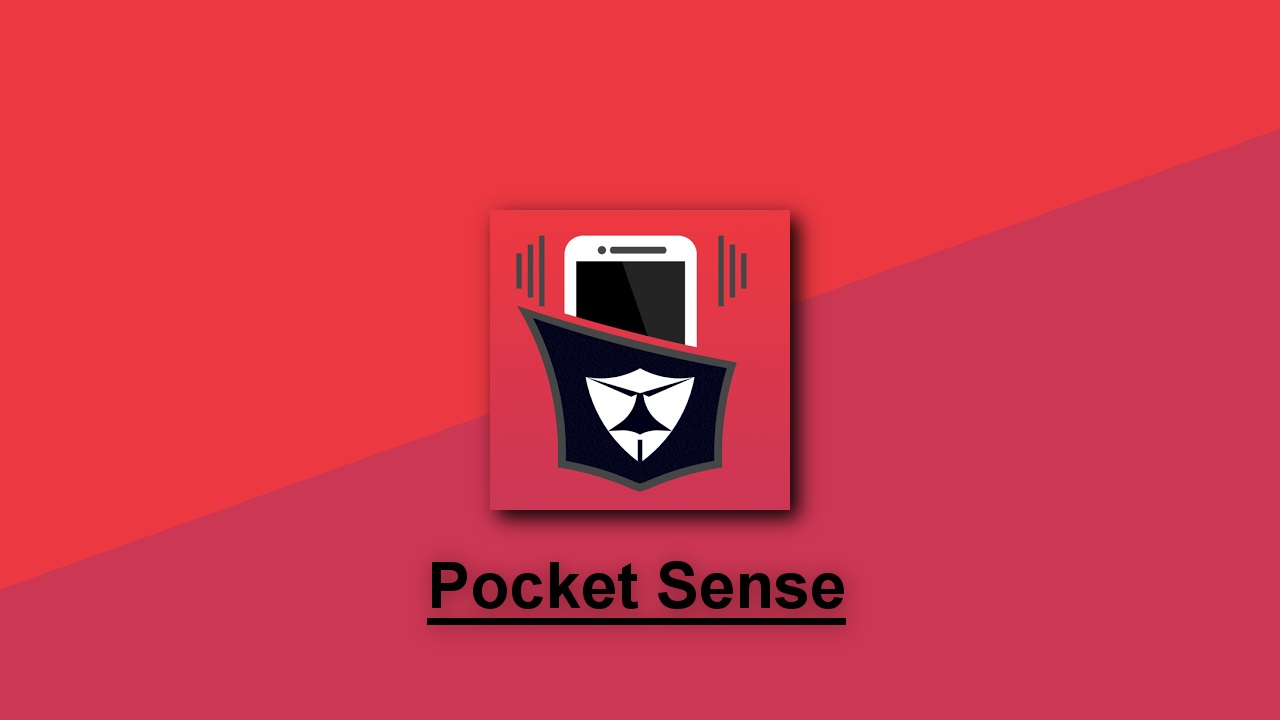 Anti-theft protection apps have been published a lot lately. However, none of them which works or lives up to the expectation. When I heard about Pocket Sense it seemed that like all other anti-theft apps this will also reside with his brothers. Nevertheless, I'm glad that wasn't the case. Pocket Sense is different from any other anti-theft app I have tried till now.
Introduction
Pocket Sense is different from any other anti-theft app I have tried till now. The approach is actually quite reasonable if not questionable. Pocket Sense after enabling doesn't take any immediate actions to protect your device. It rather waits for the device to be stolen. A truly unconventional approach, isn't it? Well, let's find out how it works.
Pocket Sense Features
The app has three different modes. First is the Pocket Sense Mode. Enabling this mode will not prevent but alert you when your device is pickpocketed. It does so by sounding a sharp alarm like noise on maximum volume (default). However, the volume intensity of the alarm can be changed from the Settings menu of the app.
Second is Charge Sense Mode. This one is pretty straightforward. Plug your device into charging. Then, enable this mode. Whenever anyone removes your device from charging the app will alert you by blaring a loud noise. This way you will know somebody has unplugged your device. The intensity for all the features can be adjusted and set to the current volume of your Android device.
At last, Motion Sense Mode. As the name suggests, enable this mode and you will be alerted whenever someone moves your device from a particular place. However, I would like to mention that I tried this app on three different devices and this mode failed to work in one of them.
Must Read: Understanding Smartphone Specs: What do Smartphone Sensors do?
Working
When you first download and install this app from the Google Play Store, the app asks you for Phone permissions. Grant it if you want this app to work. Looks like the app uses various sensors that are available on the device to gain knowledge about the current situation. Here is what I'm sure of it is doing.
Note- If you find the alarm annoying then you can delay it by 5, 10 or 15 seconds. The alarm will stop buzzing as soon as you unlock your device.
Pocket Sense Mode
For Pocket Sense Mode, it looks like it uses proximity sensor. Or that is what I thought at first. But looks like it is more complex than that. The proximity sensor is used to detect the available light in the surrounding. So, I enabled Pocket Sense Mode kept the device in my pocket and asked my brother to steal it. The app worked, the alarm was clear and loud.
Then, I tried this same thing but this time in a fully dark room where there was no sigh of light. If the device used proximity sensor then it should not have worked here. Not to mention, it did. This very well clarified that it did not use proximity sensor. Well, after a few tests on different devices it was clear that more than one sensor was involved. Test results have pointed towards accelerometer, gyroscope, and magnetometer.
Charge Sense Mode
This was very easy to figure out. The app checks whether the device is plugged into AC or not. If it is unplugged then beep beep beep. If yes then peace.
Motion Sense Mode
I will be quick with this. Motion Sense Mode uses the sensor available on your Android smartphone. For instance, gyroscope, gravity sensor, accelerometer, compass sensor etc. The more you have the better the app will function.
As I mentioned earlier this mode didn't work quite well on ASUS Zenfone 5. Reason? Probably because it does not have gyroscope sensor. Not to mention rest everything worked fine.
Screenshots
Worth Reading: How to Flash Custom ROMs on Android Devices – A Beginner's Guide
Verdict and Use
This type of app has a lot of value in the current Android market and helps to solve daily security problems in life. The Pocket Sense Mode works phenomenally and can be trusted again pickpocketers. Same goes with the Charge Sense Mode. The Motion Sense Mode can sometimes be a miss but in the future, it will hopefully get better.
[googleplay url="https://play.google.com/store/apps/details?id=com.miragestacks.pocketsense"/]
So without any second thought go for it. The better reason is that the app is available to download for free from the Google Play Store. So, did this app solve any of your security issues? Will this app make way to your app drawer? If yes will it gather dust or get worn out by overuse? Let us have a discussion down in the comments below. In the end, it is your security which matters the most.
Also read: 10 Best Engaging Games for Android You Might Not Have Tried #4