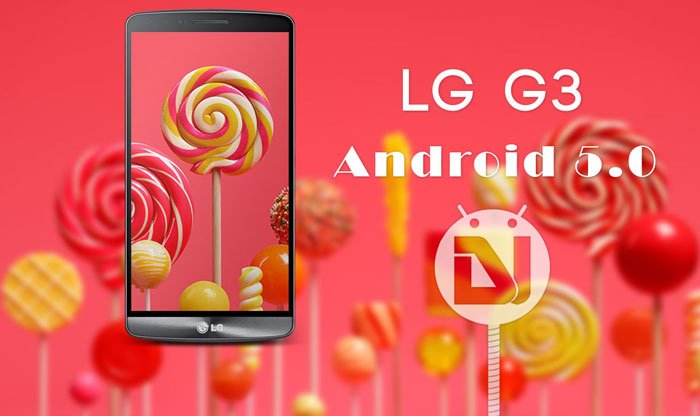 May Lords praise the beauty of Android and its open-source nature! While Google itself is having issues with the Android 5.0 update for the Nexus line of devices due to a battery-draining bug, the source-code submitted to AOSP by Google has already found its way to other OEMs who are hard at work. It's no secret that this time around, all major OEMs seem to be in a race to get the updates out on their respective flagship devices first. Be it Samsung, Sony, Motorola, HTC or LG. And while the update for Motorola devices can be out any time, LG seems to have outperformed everyone! Yes, the manufacturer has announced that the LG G3 will be getting the Android 5.0 Lollipop update starting this week!
With every passing day, the Nexus users are growing more and more restless. Google hasn't clarified its stand yet and we can only conclude that maybe, just maybe, the update for Nexus devices will get pushed before every other OEM. But LG has given its word already! With the thick skinning and the UI overlay that the LG G3 has, it is nothing less than impressive that they have beaten other manufacturers to the punch! Motorola definitely has one of the best update cycles at the moment, but we can't ignore that they are helped by the fact that most of Motorola's devices have pure Android on them. And yes, a test build for Motorola Moto X Pure Edition is already out so you can give it a try by following this post. The official update too will be out for the Moto X sooner than you'd expect.
Coming back to the Lollipop party for LG users, if you are in Poland, you shall be the first to the party, but other regions shall soon follow suit. And yes, users in the States will obviously have to go through the painful process of Carrier approval. But that doesn't mean that you can't flash the ROM on your devices as and when it becomes available! Oh and on the same vein, did you notice that a soak test build is already available for your LG G3 too, which you can grab and install by following another post from us here. It's a soak test build and ONLY for the model F400S, so do not expect it to be without bugs and other issues. But if you can't wait that little bit more, you can get an early taste of things to come! And to remind you again, you can ONLY try it on your LG G3 F400S !
We know we have got you LG users all pumped up and excited. But we'd advice you to hold your breath till the final roll-out commences.